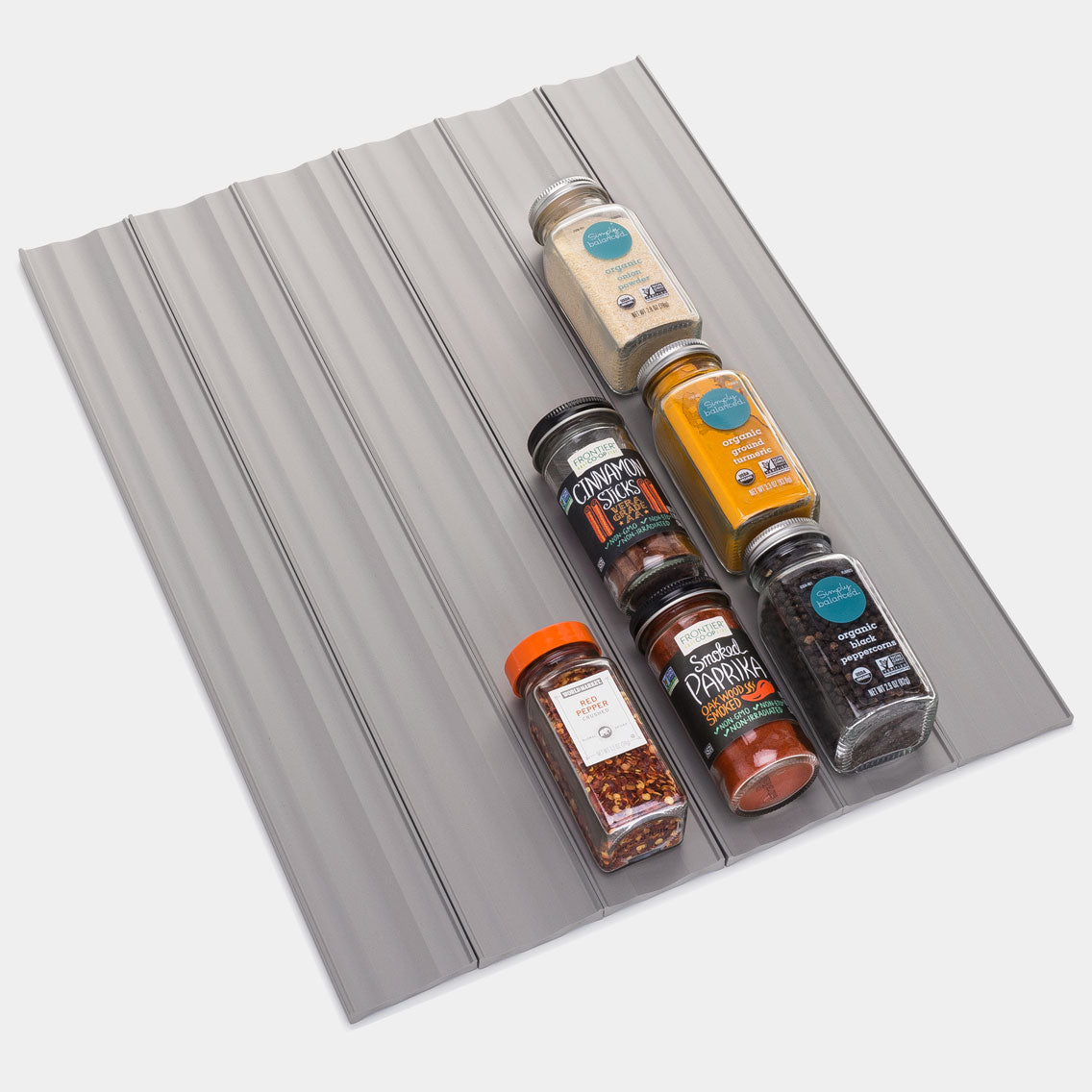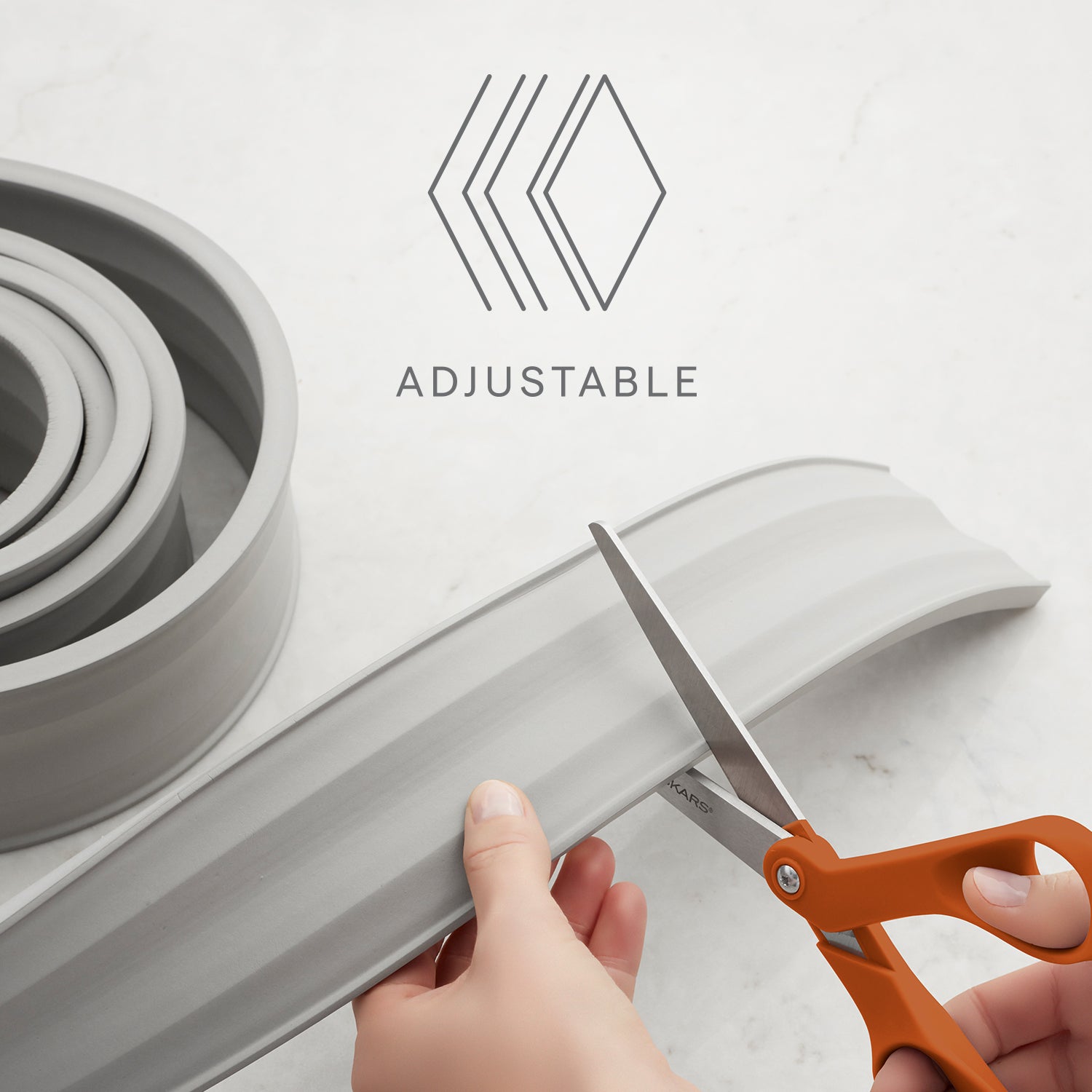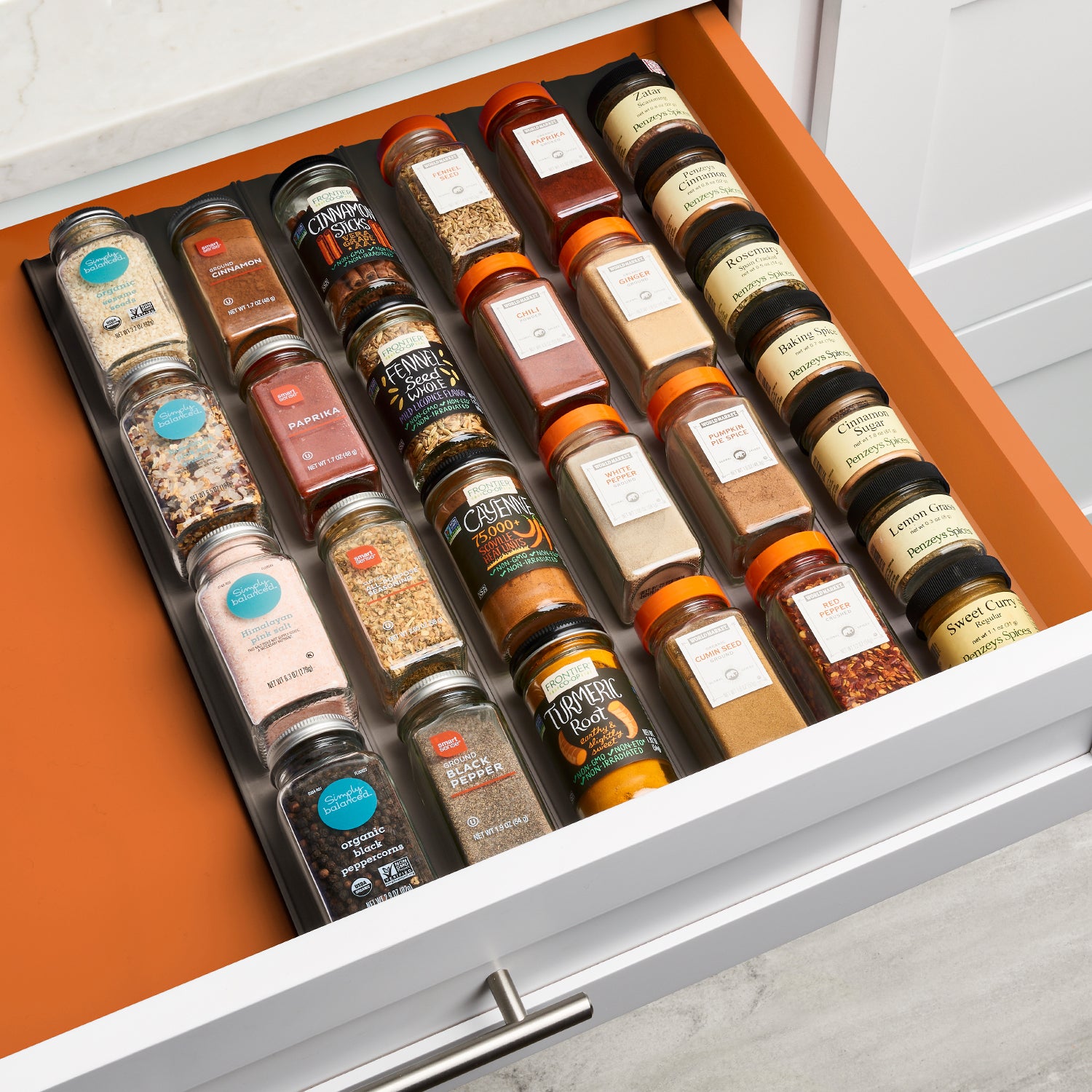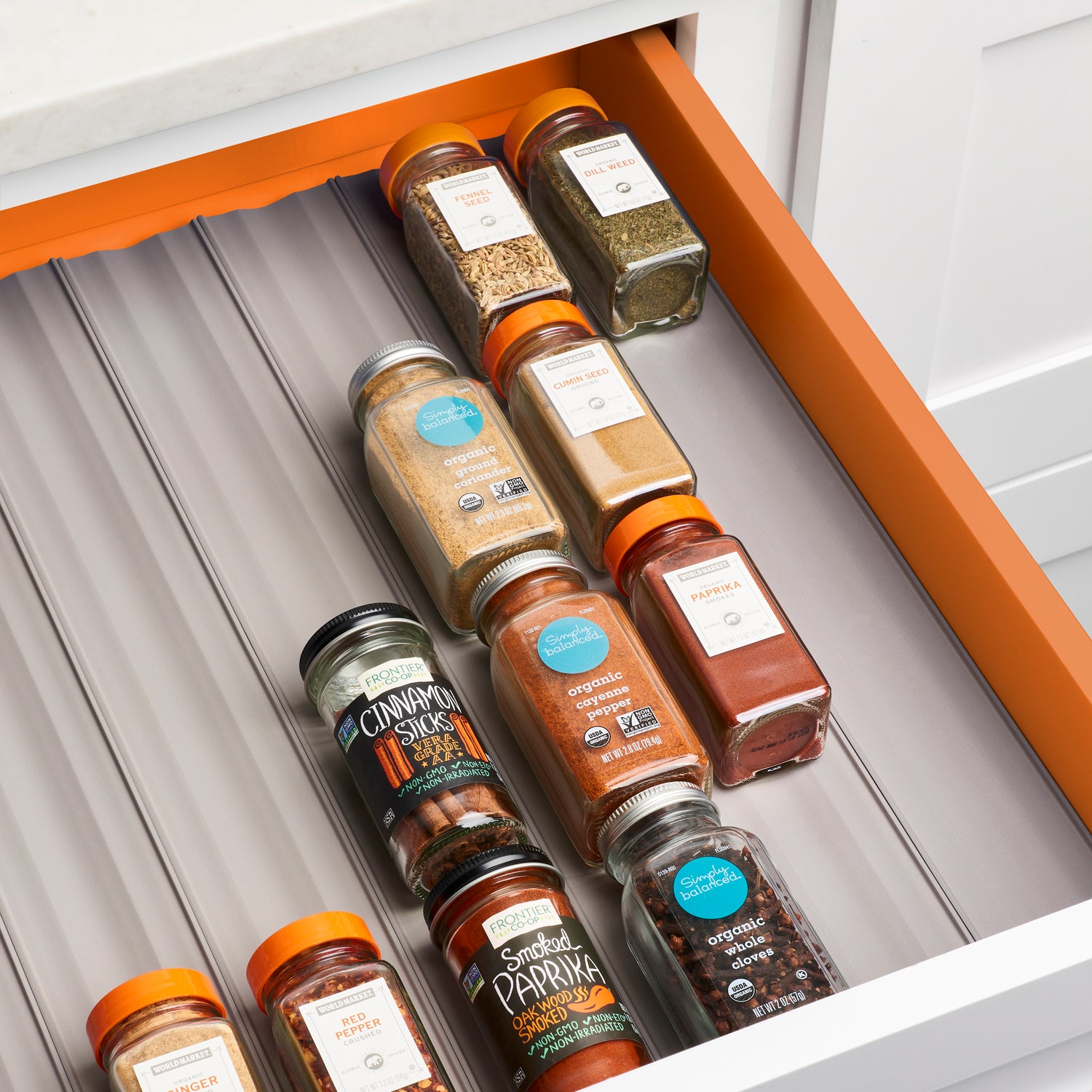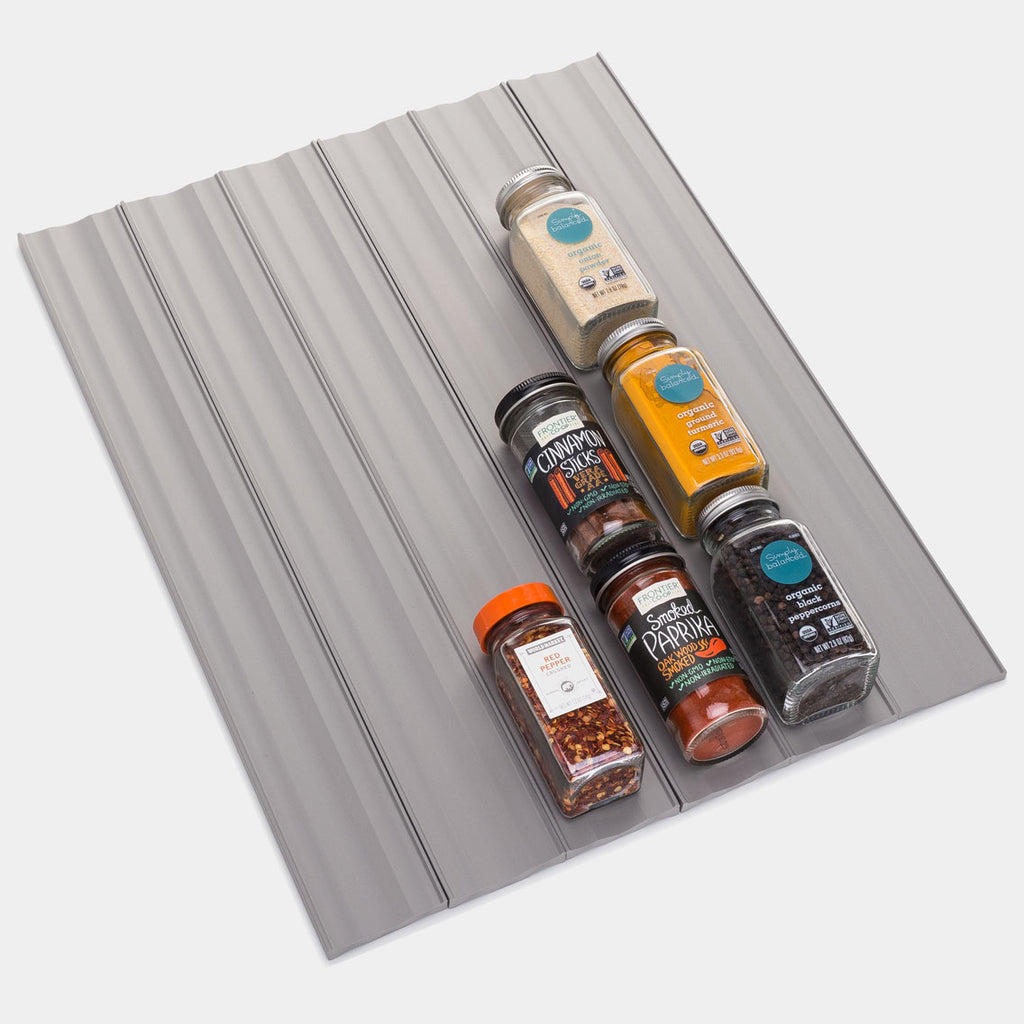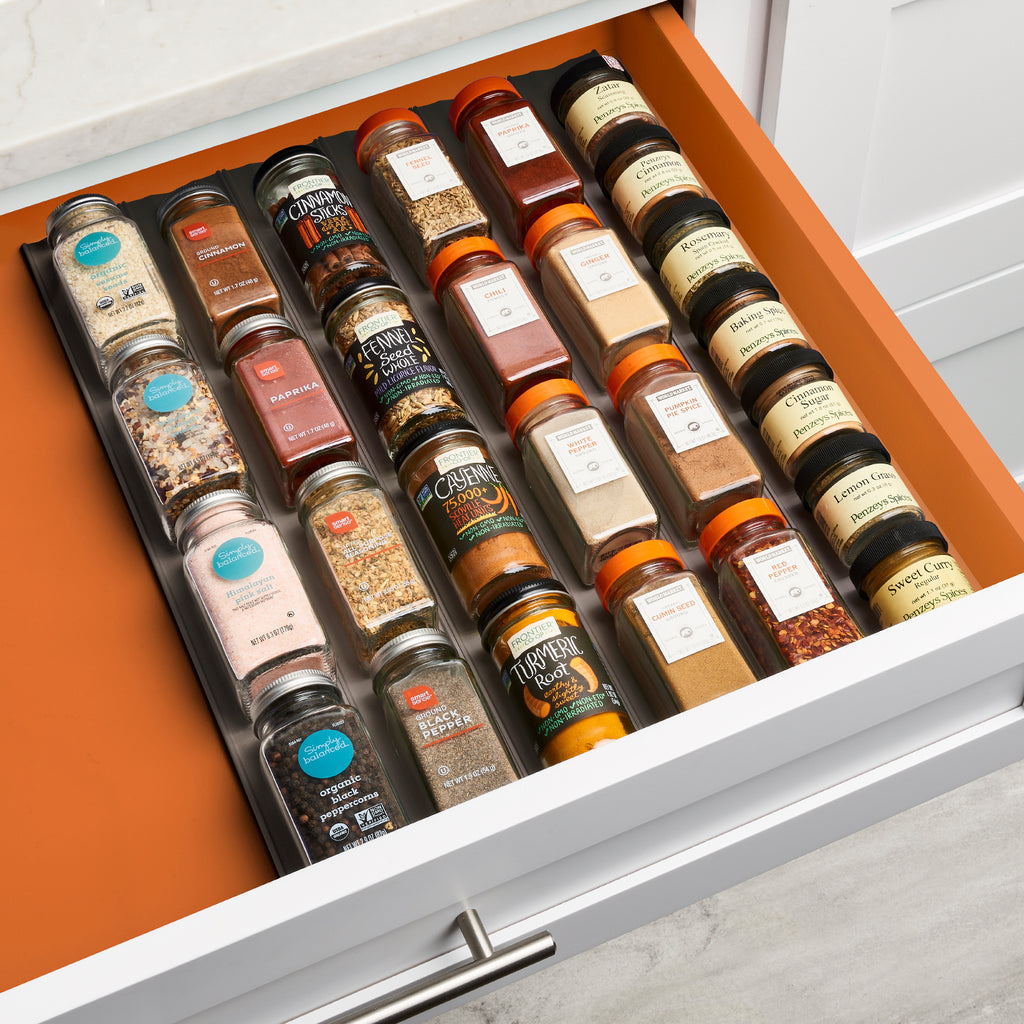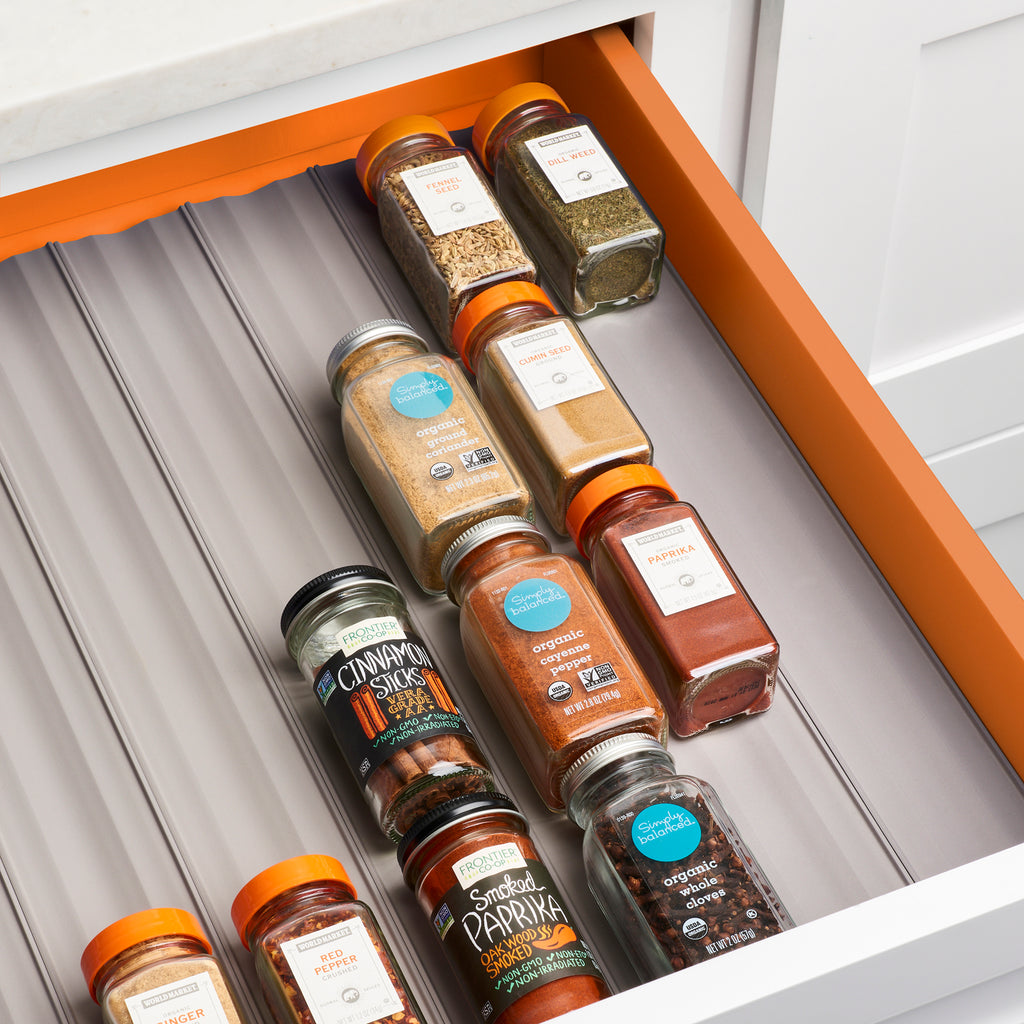 New
Award winner
On Sale
Sold Out
SpiceLiner® Drawer Organizer, 10ft Roll, Gray
A non-slip drawer liner to organize spice bottles
Product Details
SpiceLiner takes the guesswork out of fancy spice drawers. Just measure the length of your drawer with included measuring tape, cut the liners and lay them flat, and then set the spice bottles on top. When you can quickly find spices, you can focus on your inner chef. 
Creates a custom spice drawer to store and organize 30+ spice bottles
Just cut liner with scissors and included measuring tape, then lay liners and spices (with labels facing up)
Soft foam liners keep bottles securely in place when opening/closing drawer
With bottles lying flat, your spice drawer will fit round, square, tall and small bottles better than angled trays
Measures 120.0" D x 2.5" W x 0.4" H. No installation, adhesive or mounting required. Durable, non-toxic, foam material wipes clean with a damp cloth
Instructions
Lay the SpiceLiners side-by-side in a clean, empty drawer. Make sure each strip is facing up (u-shape, not an n-shape, from side angle).
Liners can be trimmed with scissors to fit short drawers.
Place spice bottles on top of liners, with bottle labels facing up, for easy viewing and reach.
Product Dimensions
10ft. Roll

We spend a lot of time thinking about our customers' needs so we can design organization products that won't disappoint. If an item purchased on our website doesn't work for you, for any reason, you can return it within 60 days of receipt. Simply reach out via email (support@youcopia.com) or phone (888-973-9288) to receive a return authorization (RA) number. If your product was purchased from another retailer, you will need to return the product to that same retailer.
Learn more
about our policy on returns and exchanges.
Creates a custom spice drawer you love to open (and use)