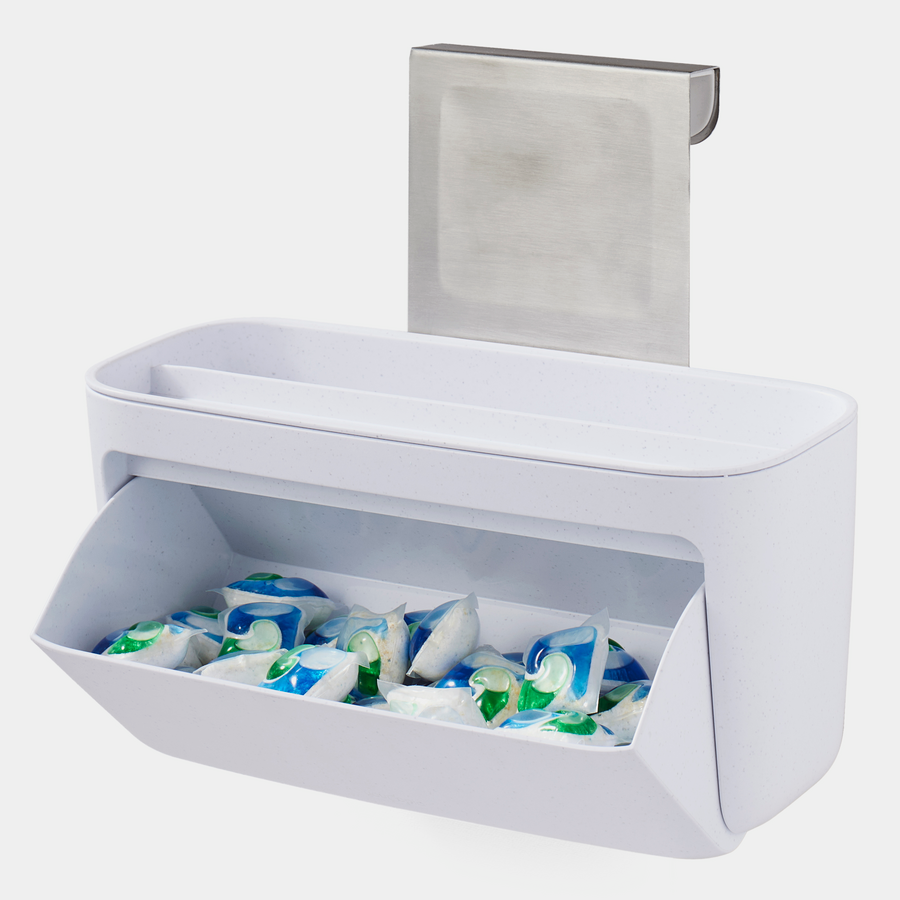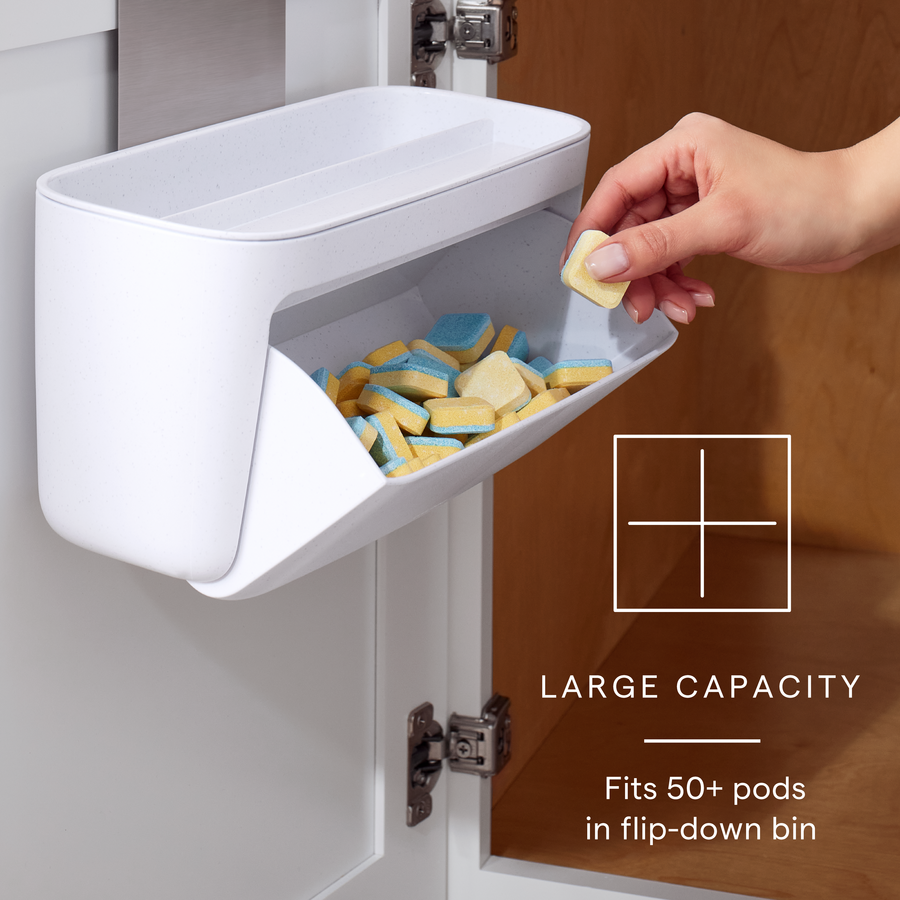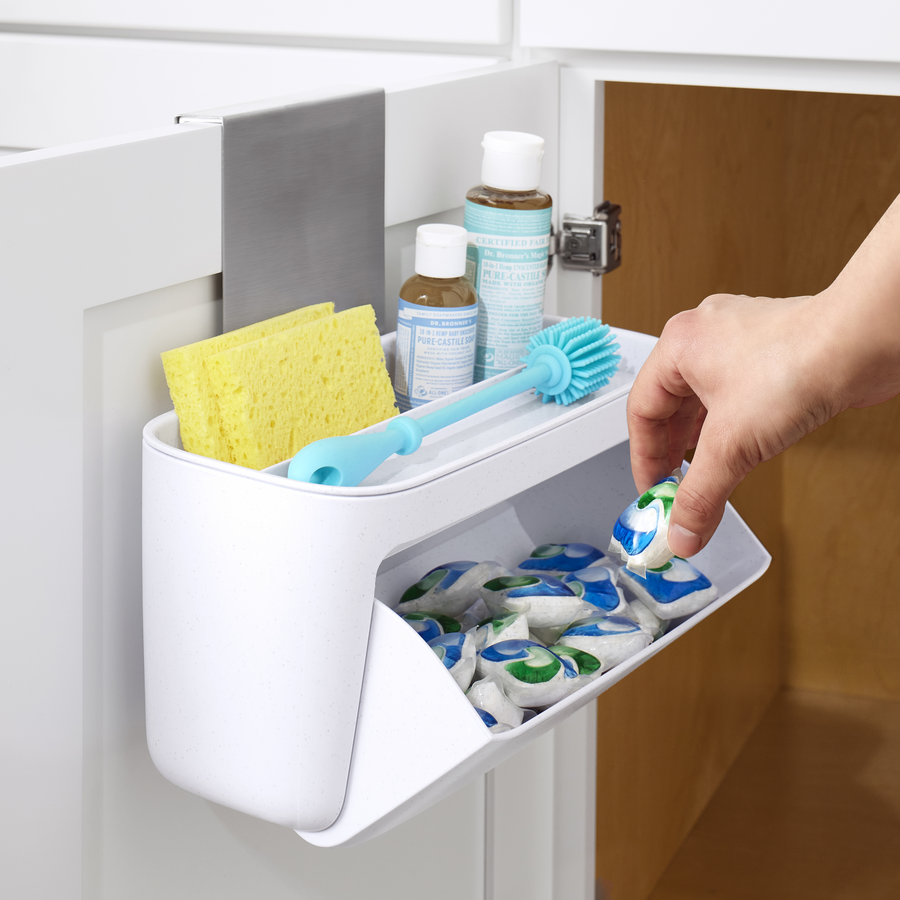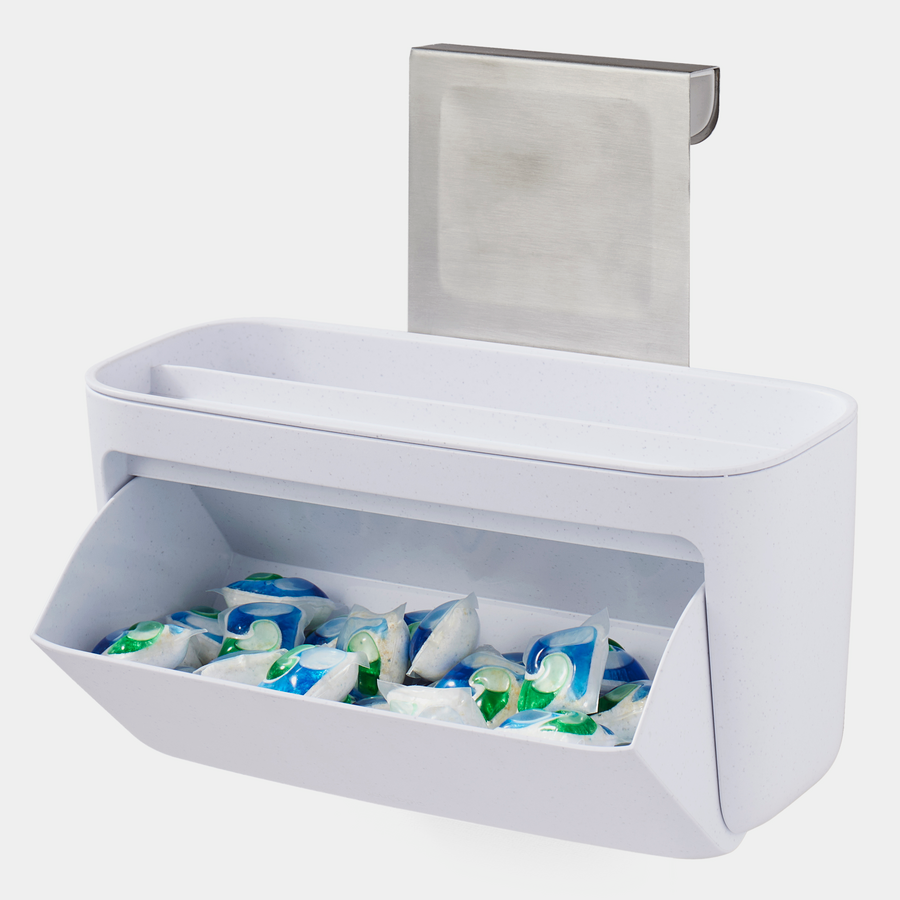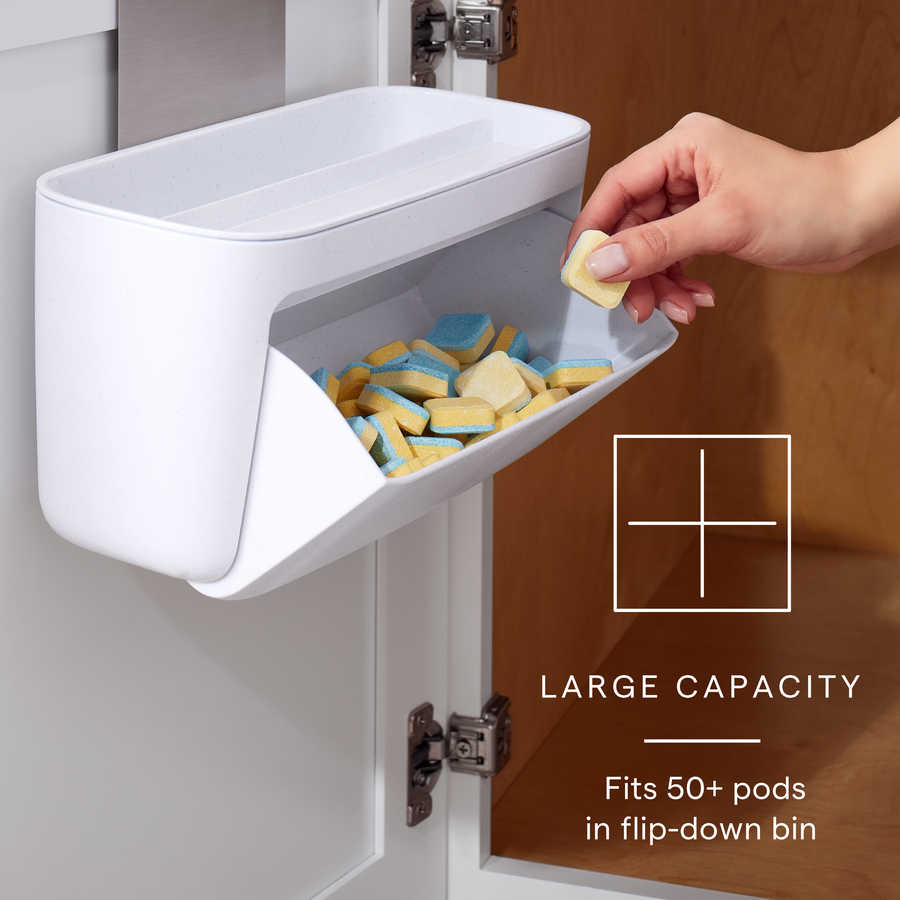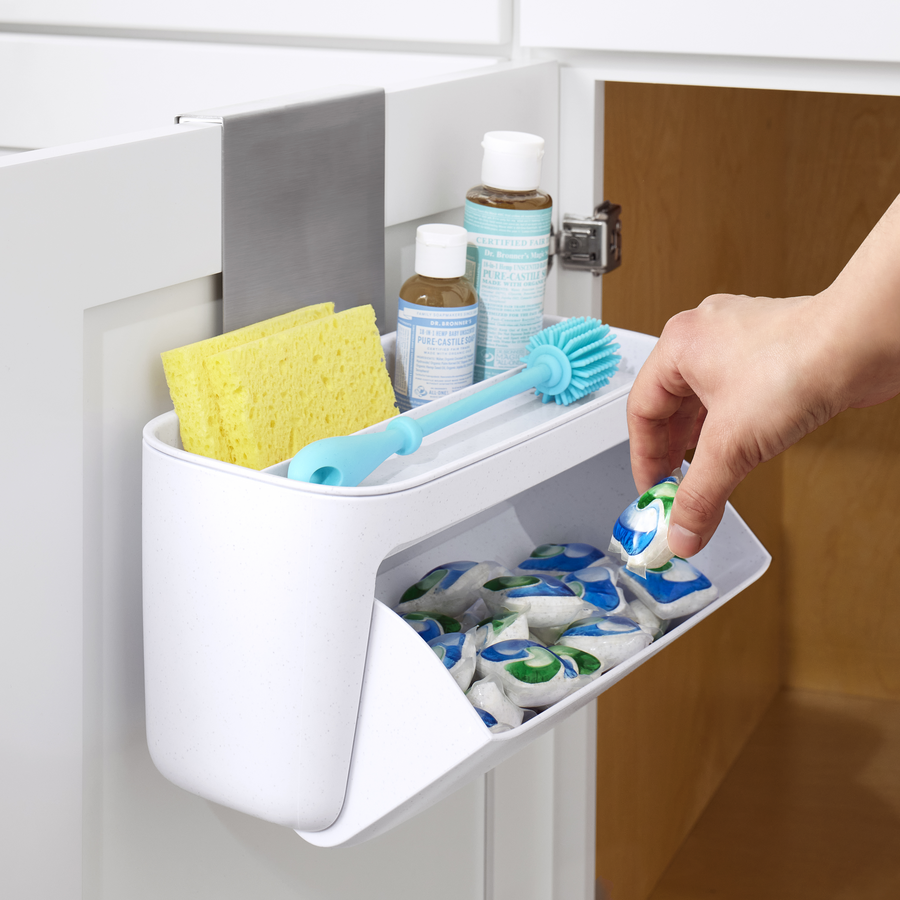 New
Award winner
On Sale
Sold Out
DoorStash™ Dishwasher Pod Holder
A hanging holder for dishwasher pods
Product Details
DoorStash™ Dishwasher Pod Holder adds some pep to your dishwashing steps. It elevates pods from the cabinet floor to an accessible, over-door location. A large bin rotates open so you can quickly grab a pod and move on. The top tray offers an extra storage spot. With pods in place, running the dishwasher feels like a power play.
AT YOUR FINGERTIPS: Holds 50+ dishwasher pods in a flip-down bin that hangs over cabinet doors
MORE STORAGE SPACE: Top tray provides additional storage for small items like sponges and brushes
SECURE AND SCRATCH-FREE: Sturdy steel bracket fits over standard cabinet doors (up to 0.75" thick) with soft, non-slip padding
QUICK SET-UP: No installation or tools required; simply hang the pod holder and load pods
MADE TO FIT: Measures 6.1" D x 11.8" W x 10.1" H; made with high-quality, BPA-free, recycled plastic in speckled white color, and steel in brushed nickel with anti-fingerprint finish
Instructions
Attach Pod Holder to Steel Bracket*:
Align pins on the back of holder with keyholes on the steel bracket
Insert pins into keyholes and pull bracket upward to secure
Hang steel bracket on back of cabinet door
*To prevent cabinet damage and/or hinge misalignment, we recommend attaching the pod holder to the steel bracket before hanging on the cabinet door.
How to Load DoorStash™ Dishwasher Pod Holder**:
Pull hinged door on front open
Fill with preferred dishwasher pods
Push hinged door closed
**CAUTION: When using this product to store automatic dishwashing detergents (ADDs), it is recommended to keep out of reach and sight of children and pets, in cabinets with child-resistant locks.
Product Dimensions
We spend a lot of time thinking about our customers' needs so we can design organization products that won't disappoint. If an item purchased on our website doesn't work for you, for any reason, you can return it within 60 days of receipt. Simply reach out via email (support@youcopia.com) or phone (888-973-9288) to receive a return authorization (RA) number. If your product was purchased from another retailer, you will need to return the product to that same retailer.
Learn more
about our policy on returns and exchanges.
Puts pods in ready position