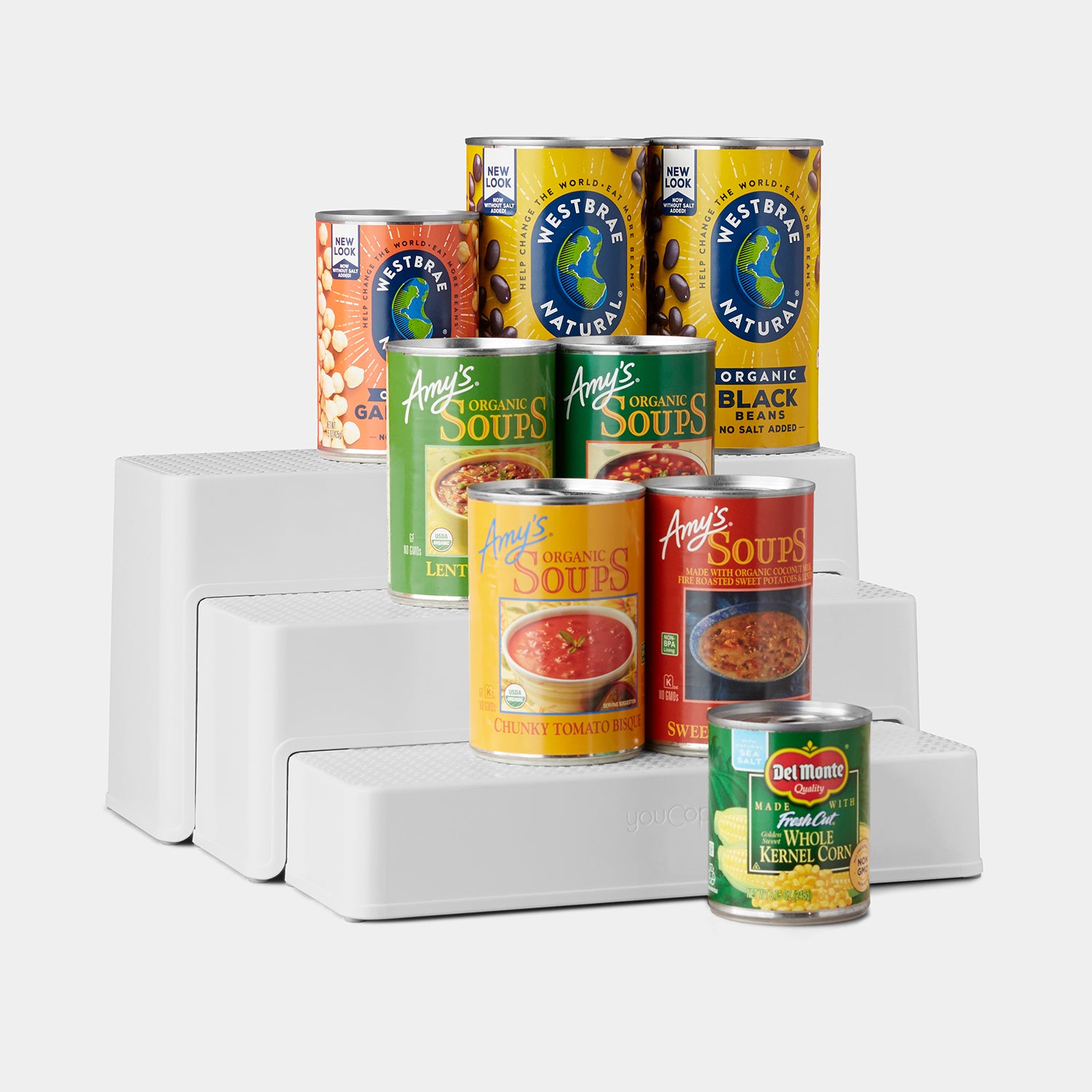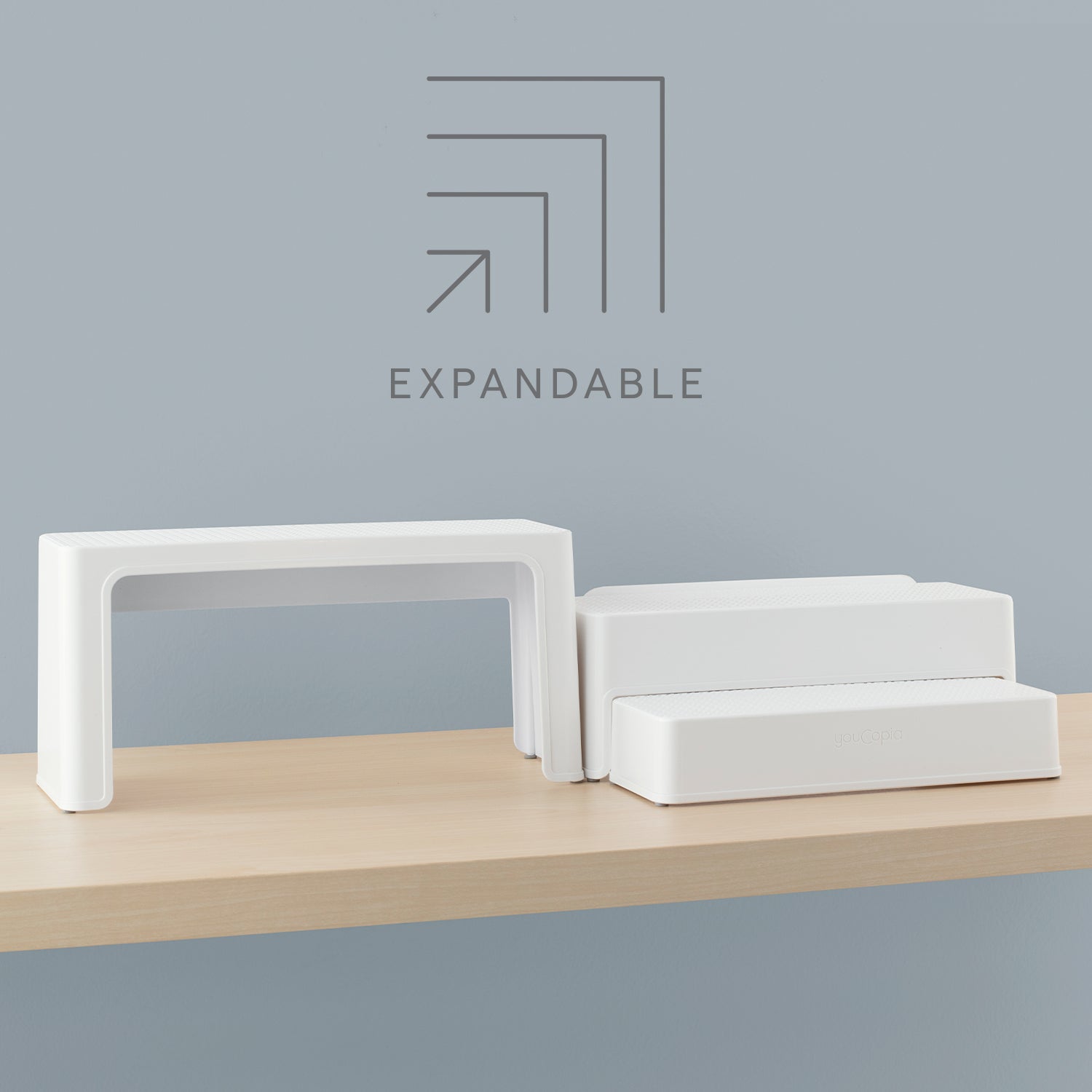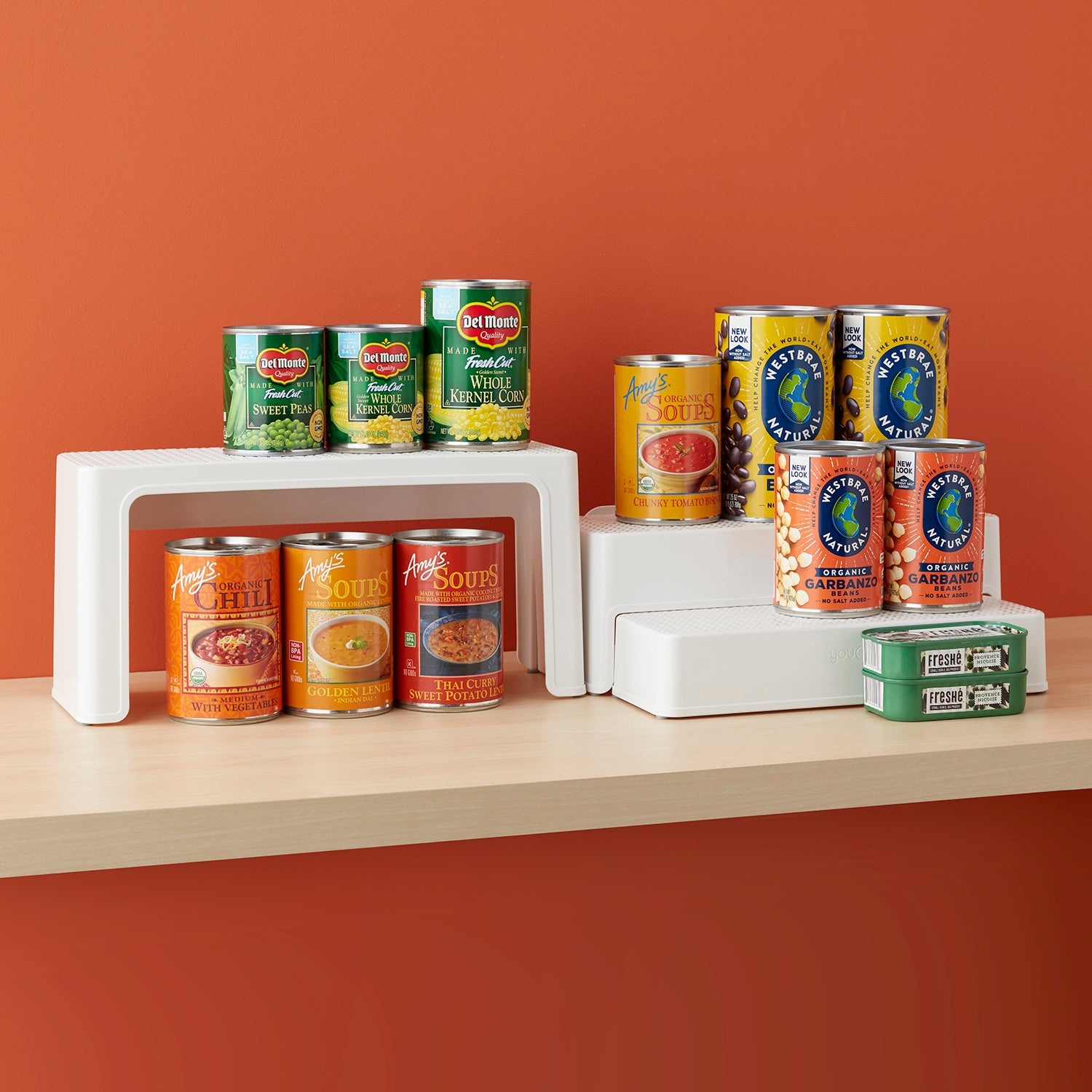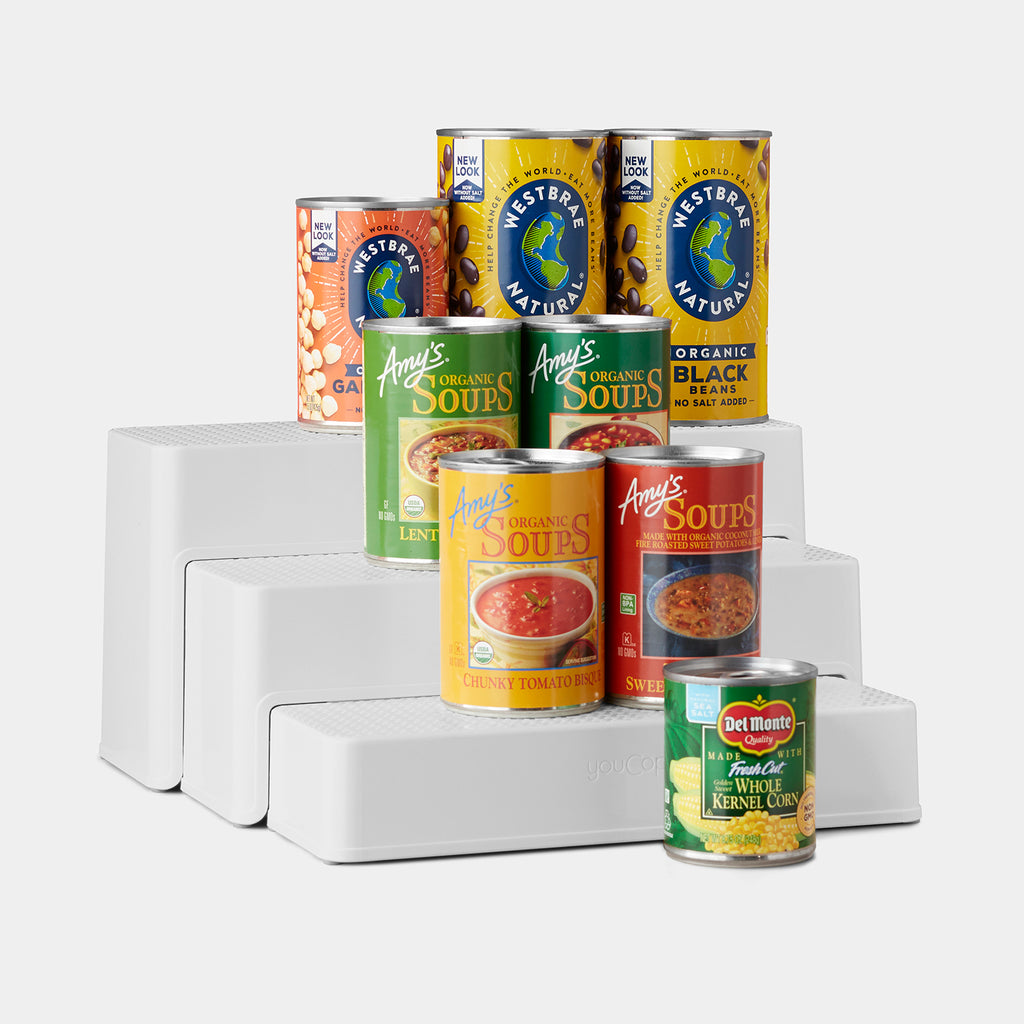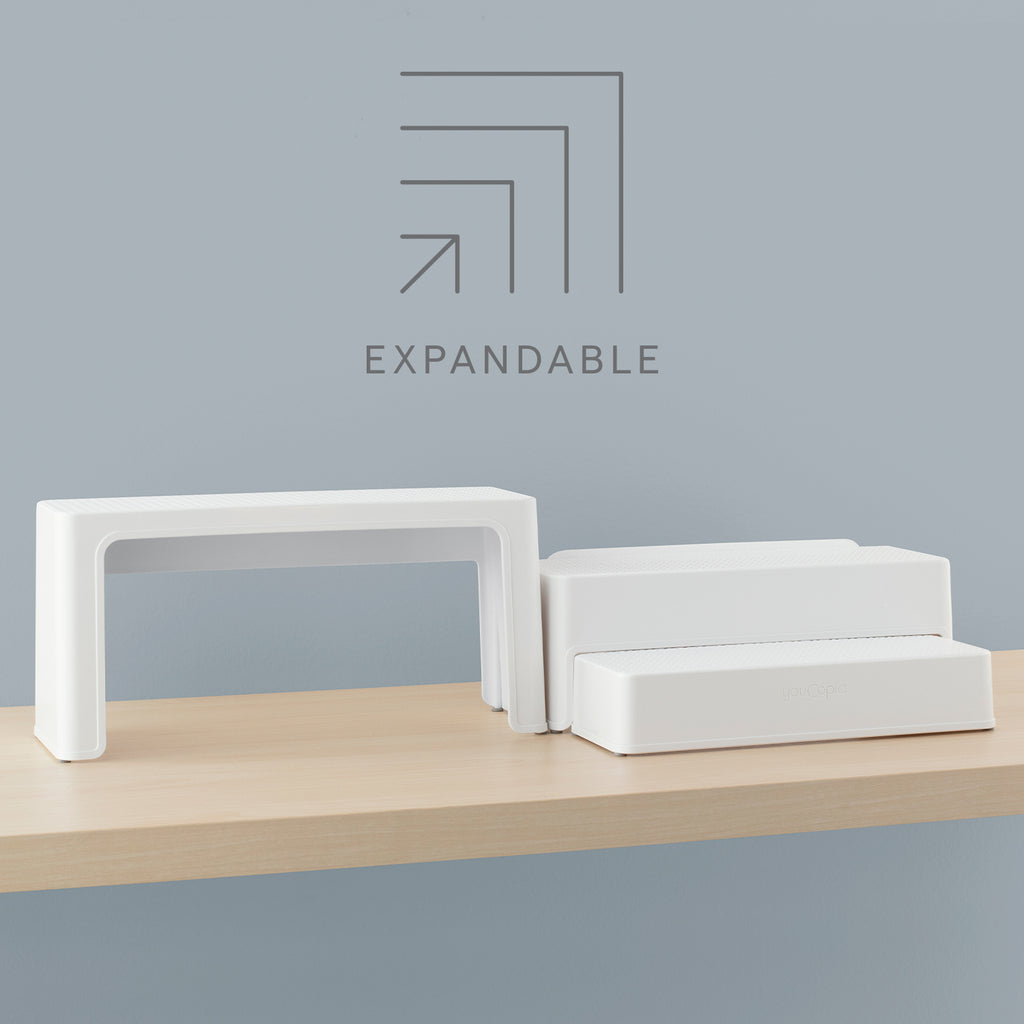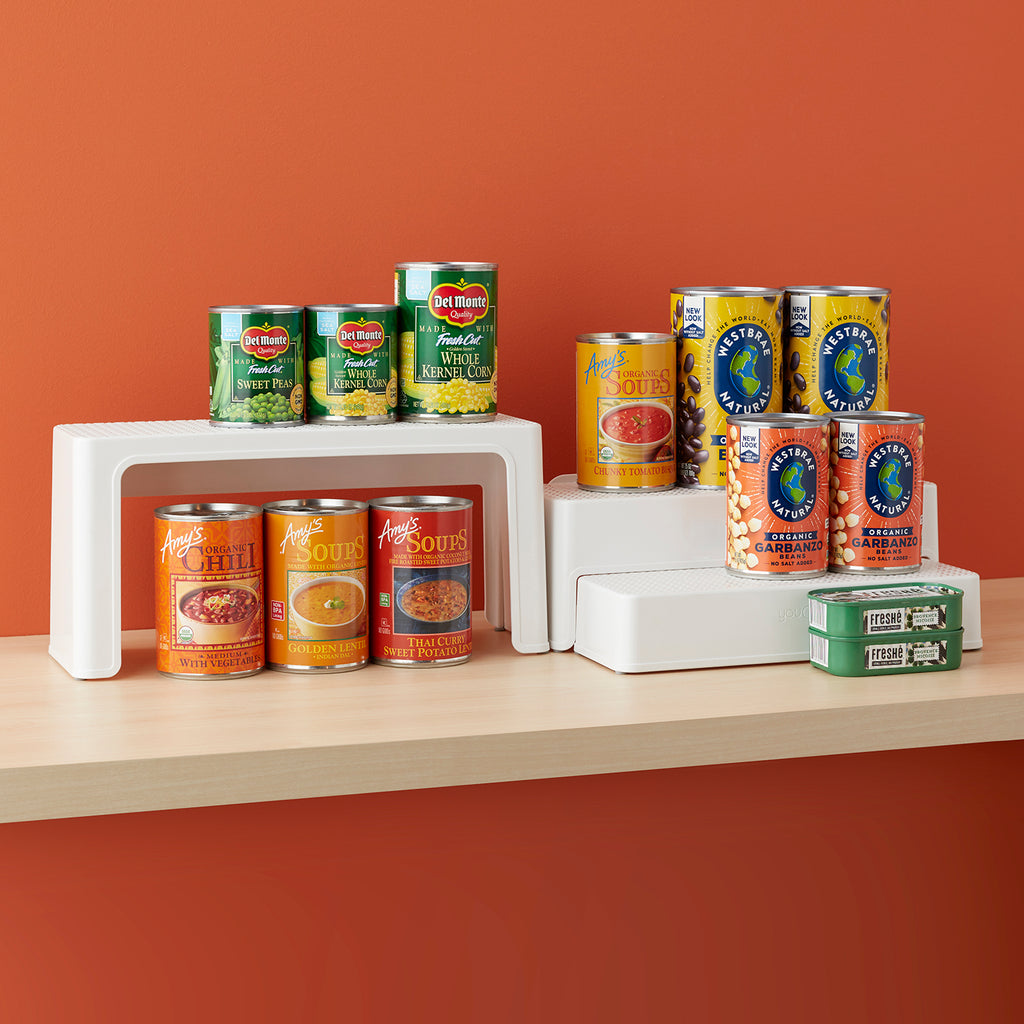 New
Award winner
On Sale
Sold Out
ShelfSteps™ Can Organizer 3-Shelf
An adjustable can organizer for your pantry
Product Details
ShelfSteps Can Organizer makes a tiered display so you can see labels at a glance and find cans fast. Three sturdy shelves stand alone or work together with an expandable depth to fit any cabinet or pantry. With cans looking pretty, your can opener will be busy.
Holds 16-24 cans in your cabinet or pantry
Three shelves stand alone or fit together for 4-tier display; expands 4.8" to 12.6" depth.
Helps you see all can labels with 2.25" height between tiers
Sturdy shelves hold up to 30 lbs. and stay in place with non-slip feet
Quick set-up with no assembly required
Instructions
Place ShelfSteps shelves on a flat surface in cabinet or pantry.
Shelves stand alone or fit together by nesting (with larger openings facing back).
Push shelves in and out to find an ideal depth to fit your cans. With non-slip feet, pick shelves up slightly for easiest movement.
To clean, use a damp cloth, or rinse and dry.
Product Dimensions
We spend a lot of time thinking about our customers' needs so we can design organization products that won't disappoint. If an item purchased on our website doesn't work for you, for any reason, you can return it within 60 days of receipt. Simply reach out via email (support@youcopia.com) or phone (888-973-9288) to receive a return authorization (RA) number. If your product was purchased from another retailer, you will need to return the product to that same retailer.
Learn more
about our policy on returns and exchanges.
Creates a can-do pantry attitude