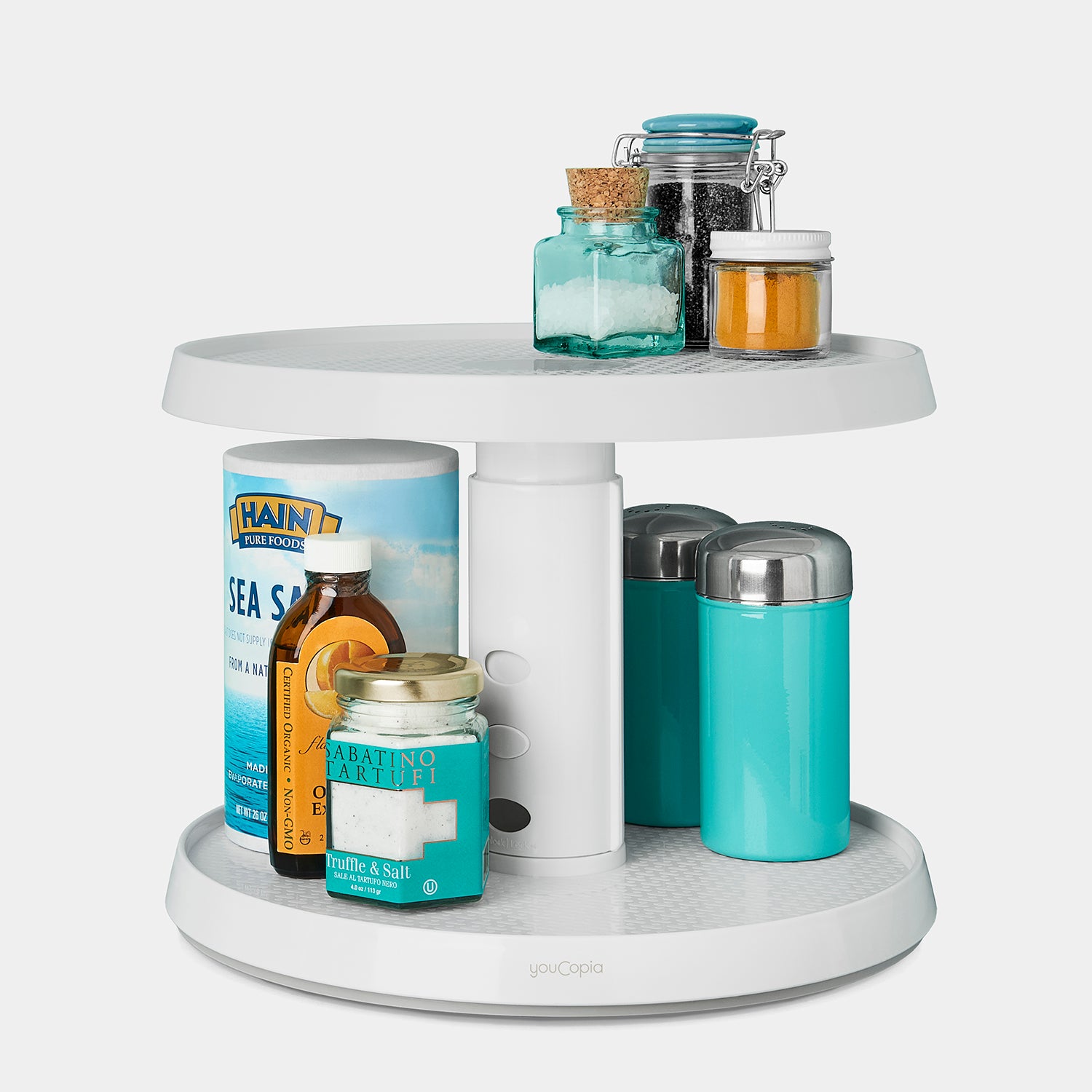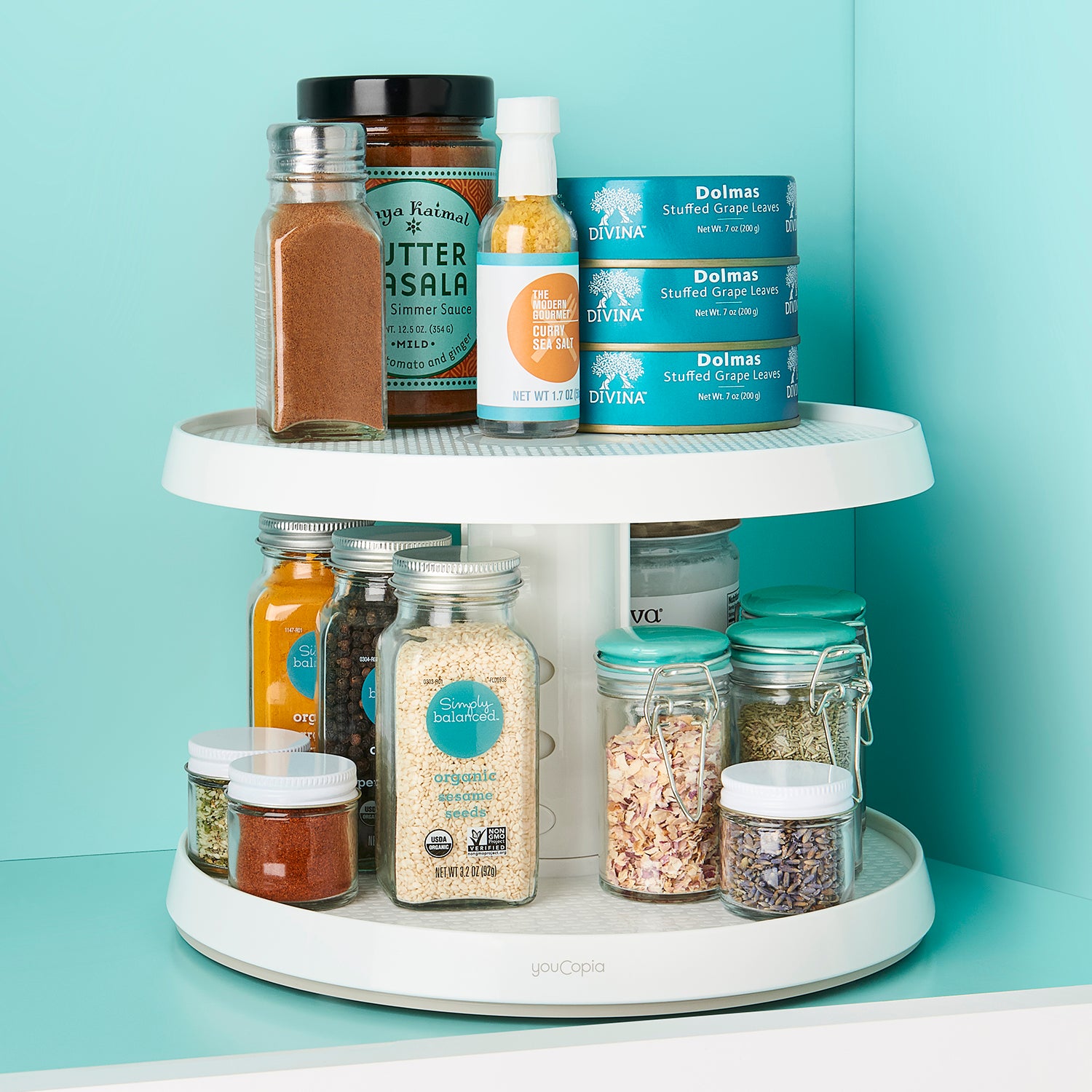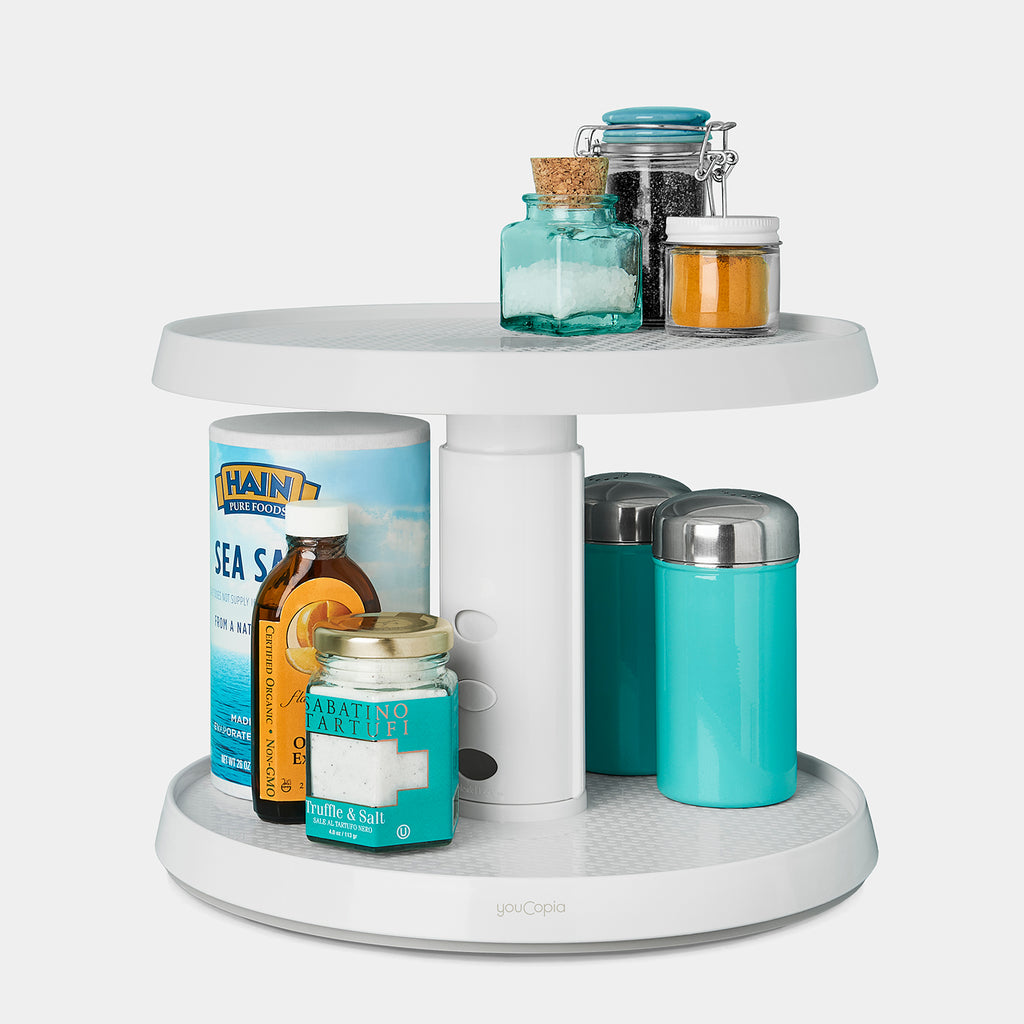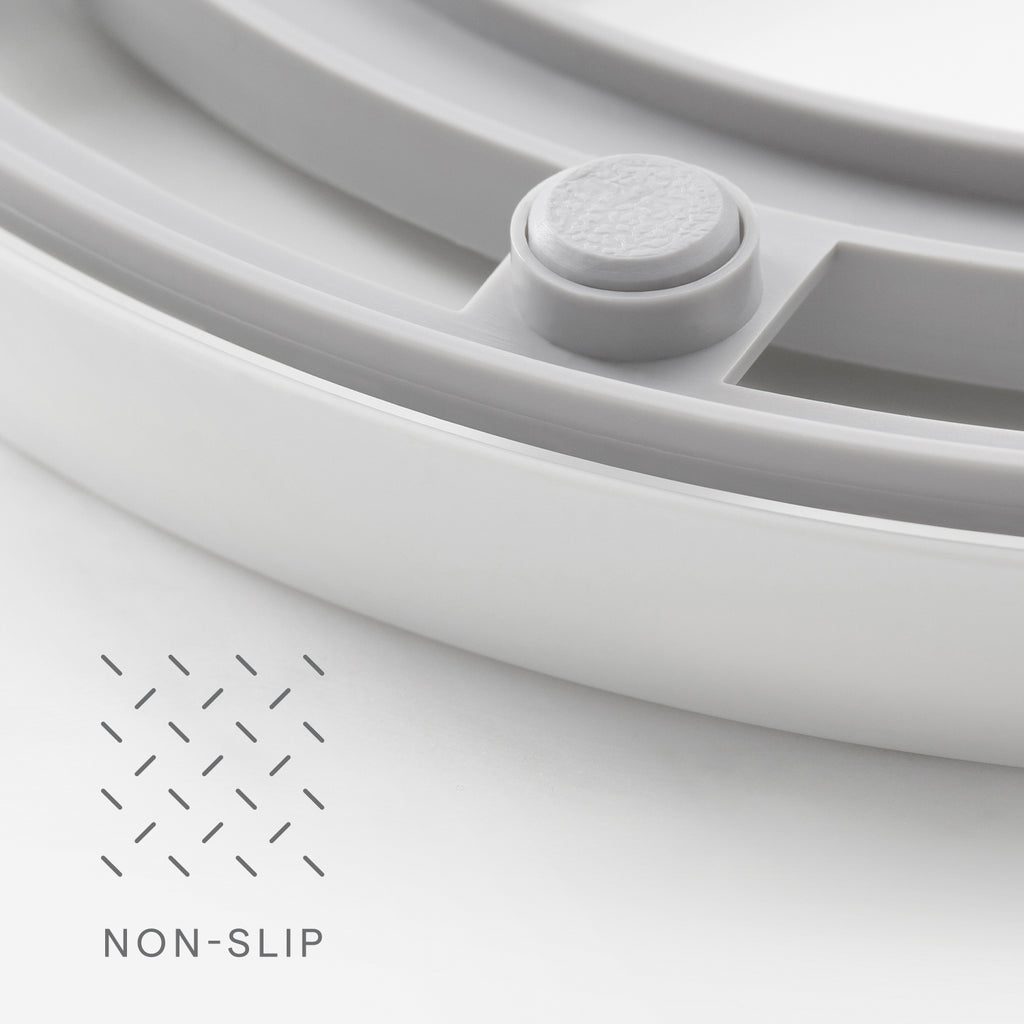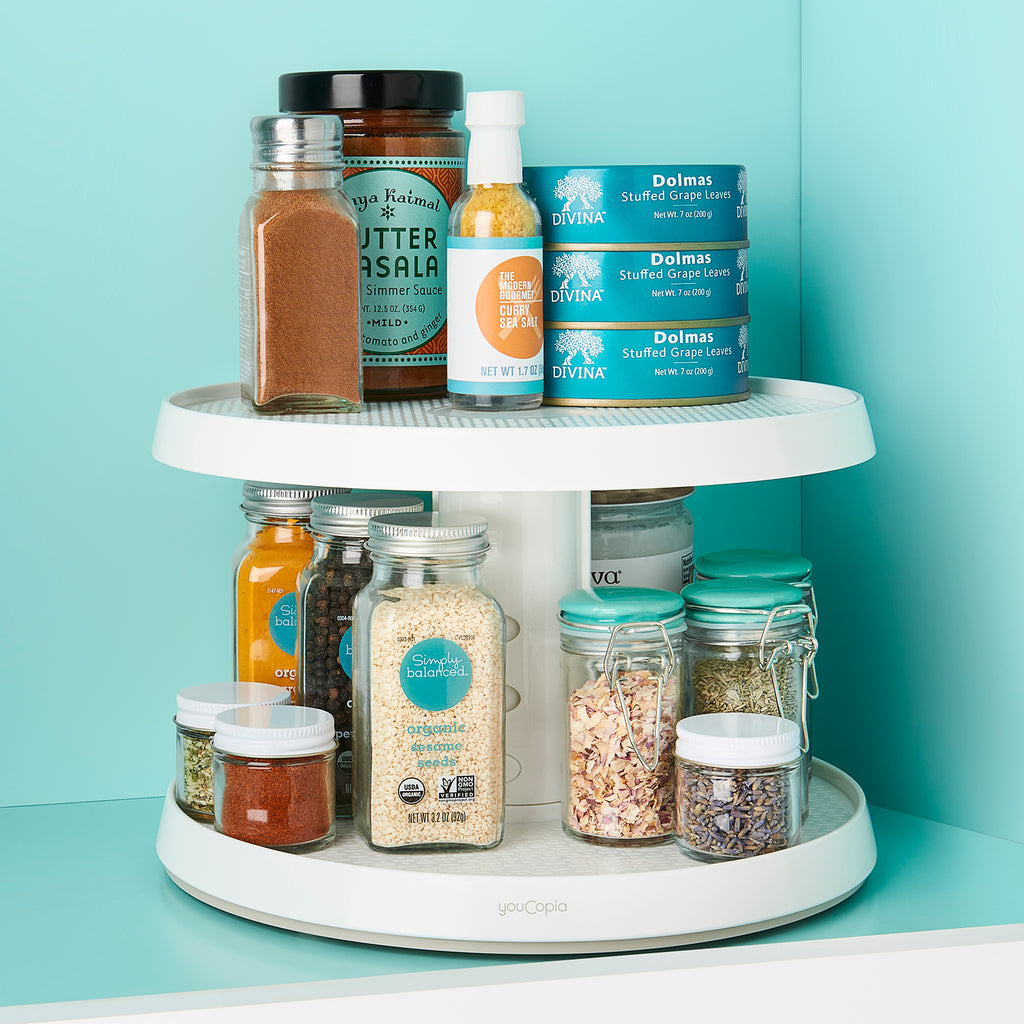 New
Award winner
On Sale
Sold Out
Crazy Susan® Two-Tier Turntable
An 11" turntable to store more in your cabinet or pantry
Product Details
The Crazy Susan Two-Tier Turntable features a center post so items stay visible and easy to reach, no matter which way you spin. An adjustable-height design lets you create a 5", 6" or 7" opening between tiers to take full advantage of vertical cabinet space. Think of it as spinning and winning.
Adjustable to 5", 6" or 7" clearance height
Two tiers maximize vertical cabinet space
Rotates smoothly on stainless steel ball bearings
Non-slip feet keep turntable in place
One minute set-up, no installation required
Instructions  
Set the lower tray on a flat surface. Place center tube in the middle of the tray so pins sit in holes. Twist center tube counter-clockwise (right) to lock in place.
Place top tray on center tube so pins sit in holes. Twist center tube clockwise (left) to lock into place.
To adjust height, press buttons on both sides of center tube and lift top tray from underneath (center) until buttons click into place.
Product Dimensions
We spend a lot of time thinking about our customers' needs so we can design organization products that won't disappoint. If an item purchased on our website doesn't work for you, for any reason, you can return it within 60 days of receipt. Simply reach out via email (support@youcopia.com) or phone (888-973-9288) to receive a return authorization (RA) number. If your product was purchased from another retailer, you will need to return the product to that same retailer.
Learn more
about our policy on returns and exchanges.
A never-lazy susan that won't waste your space (or time)