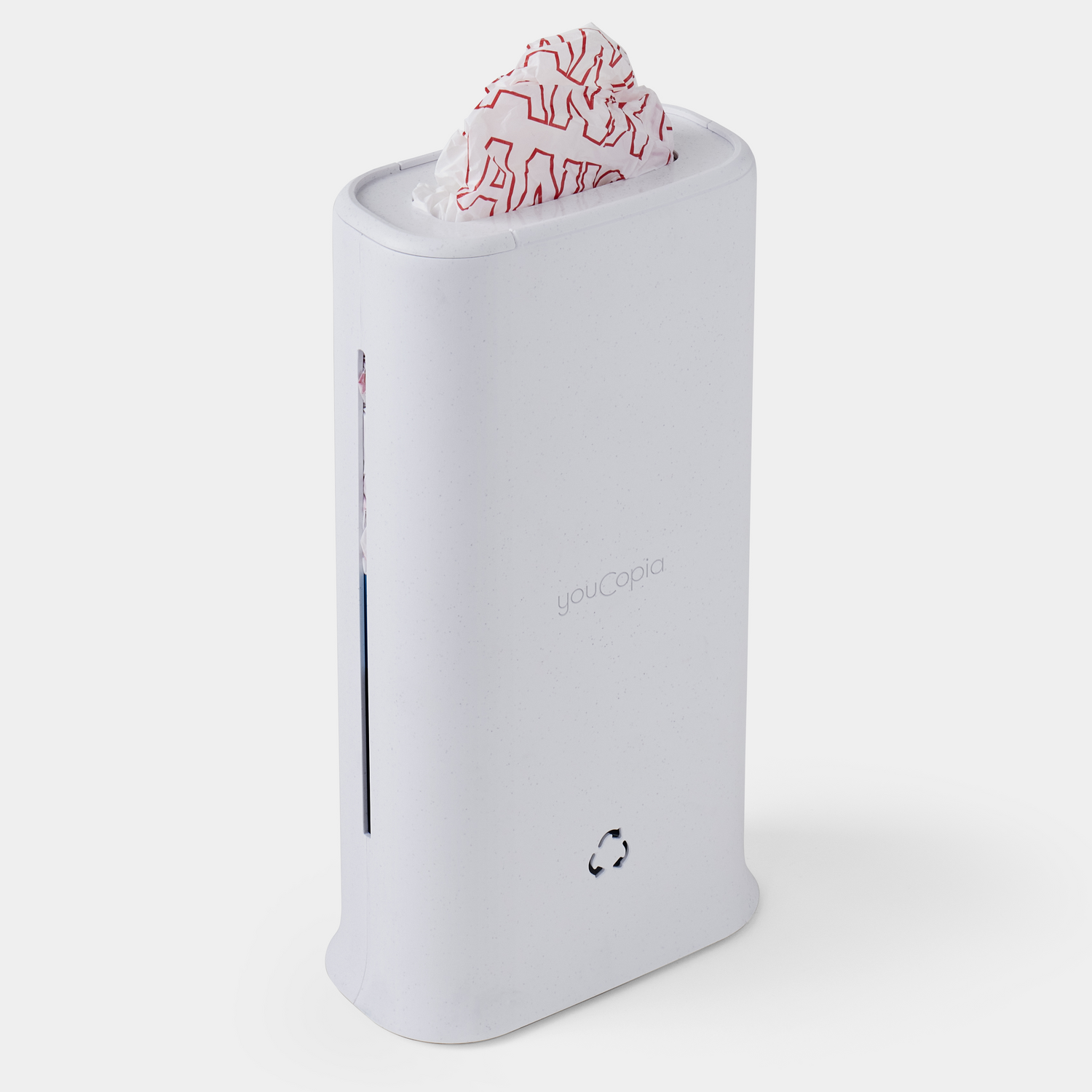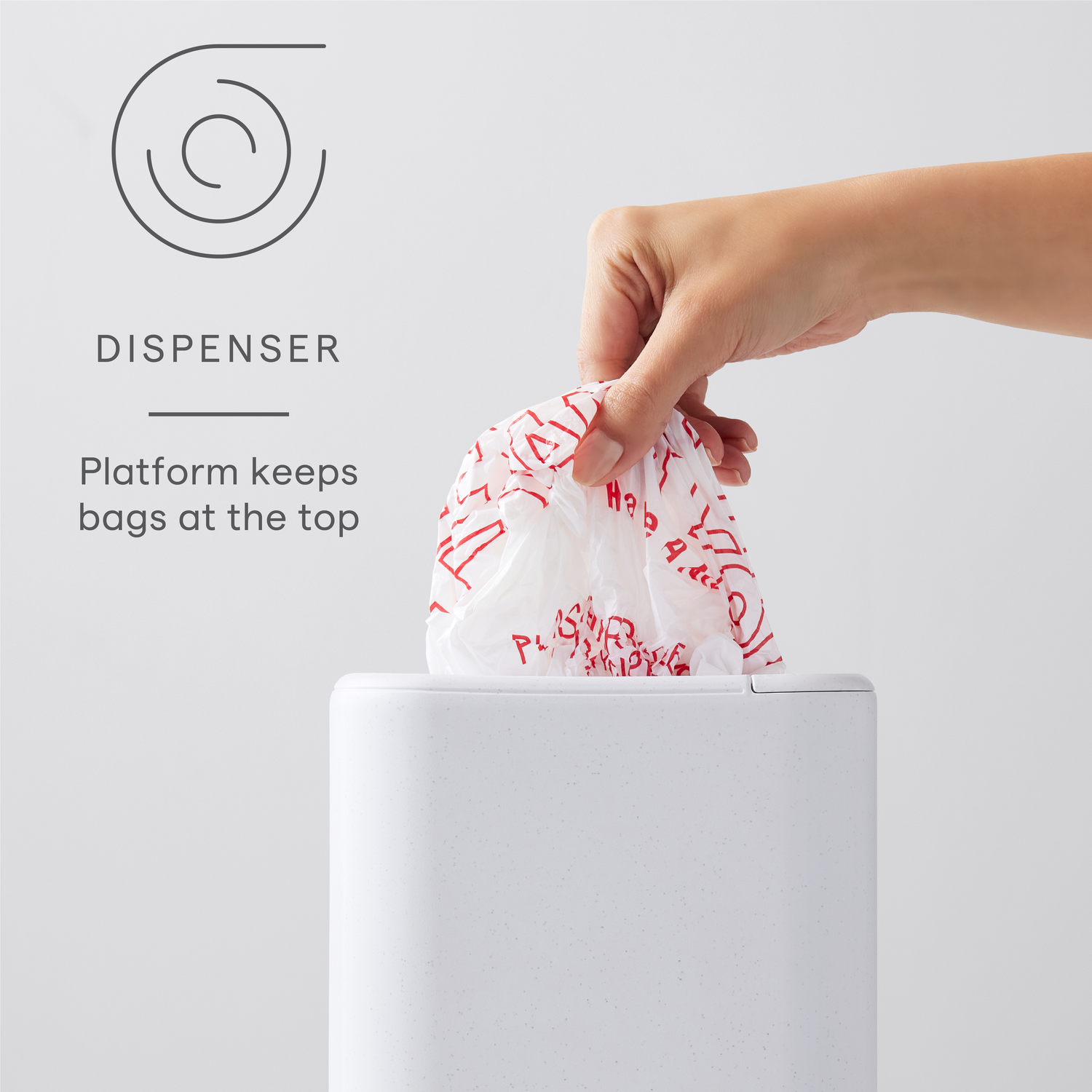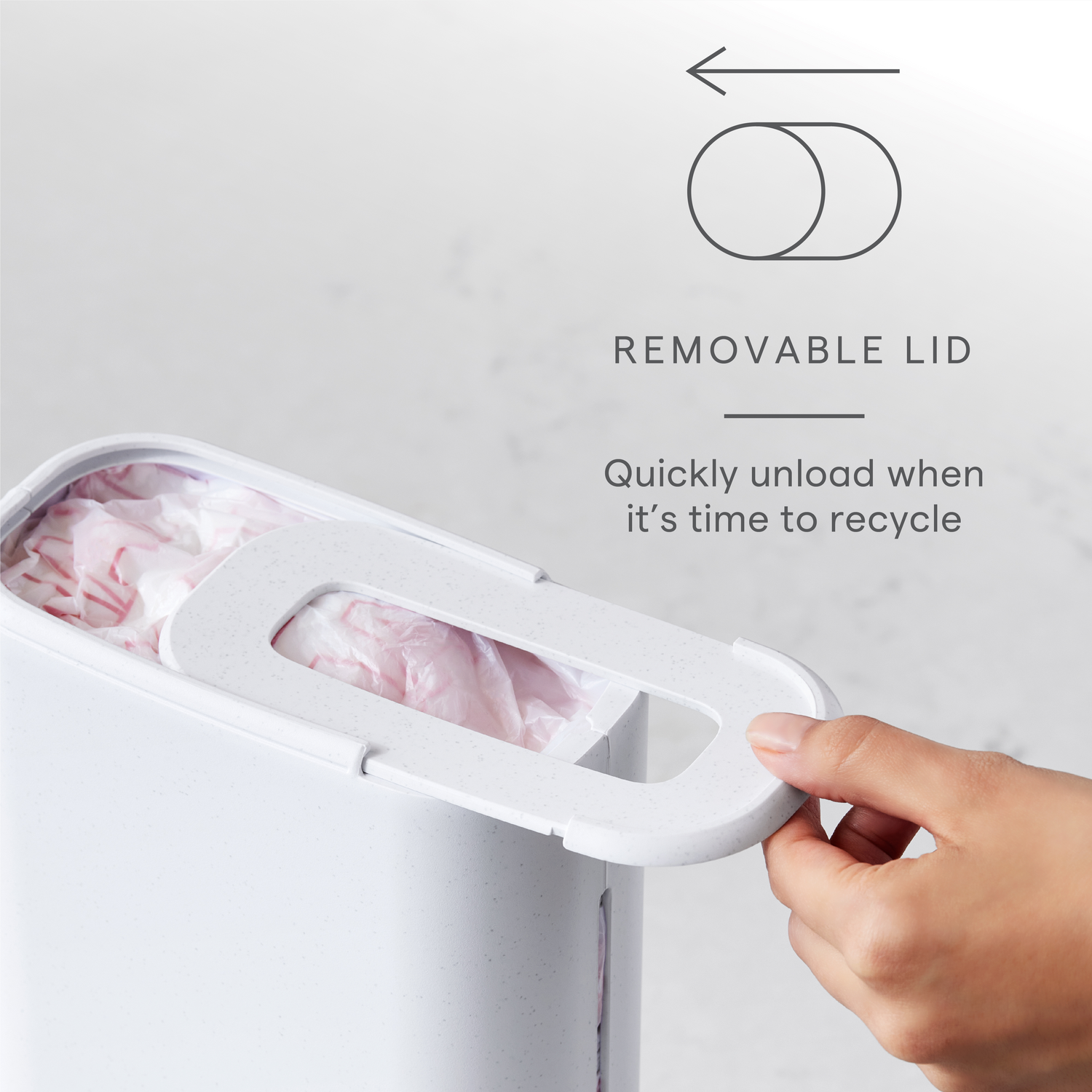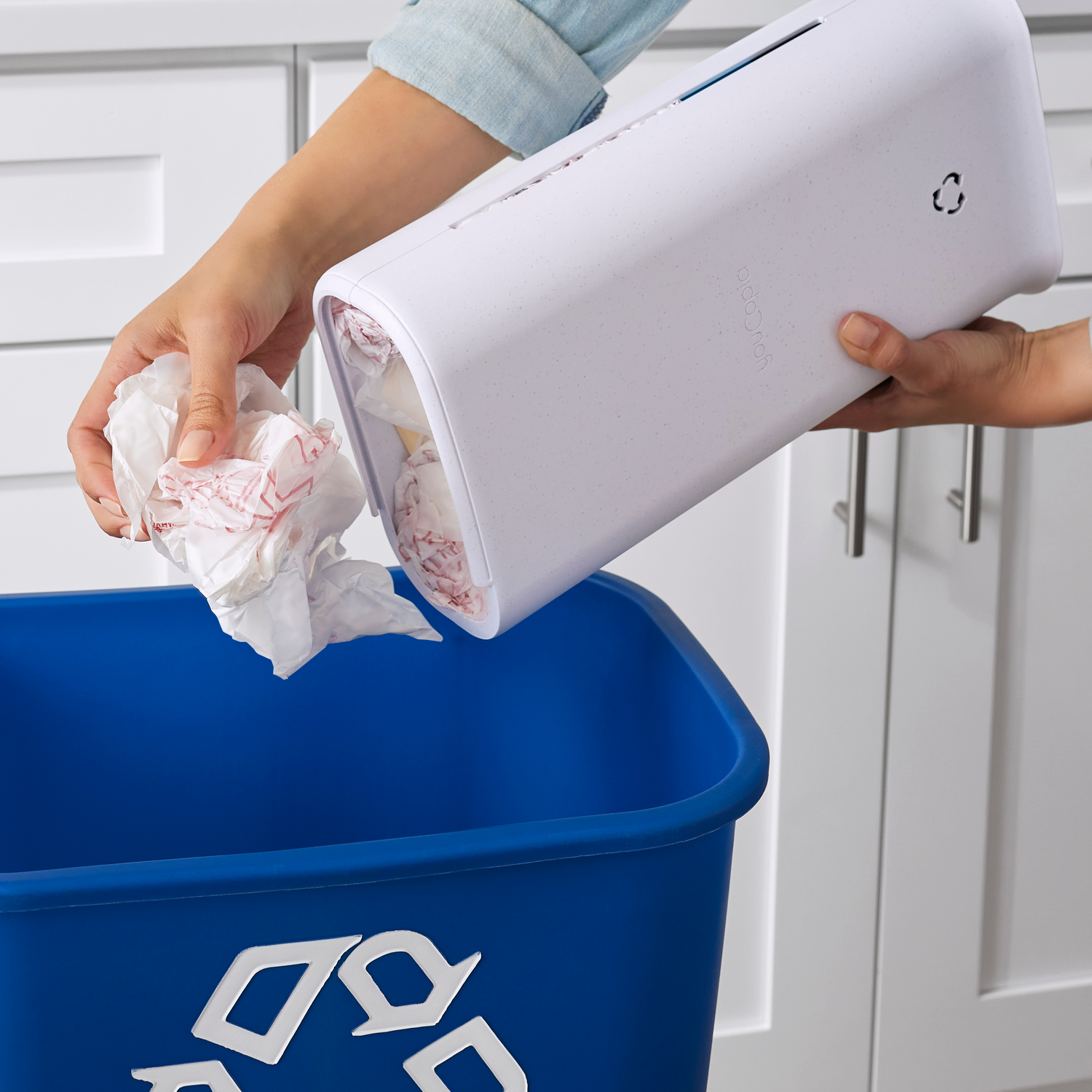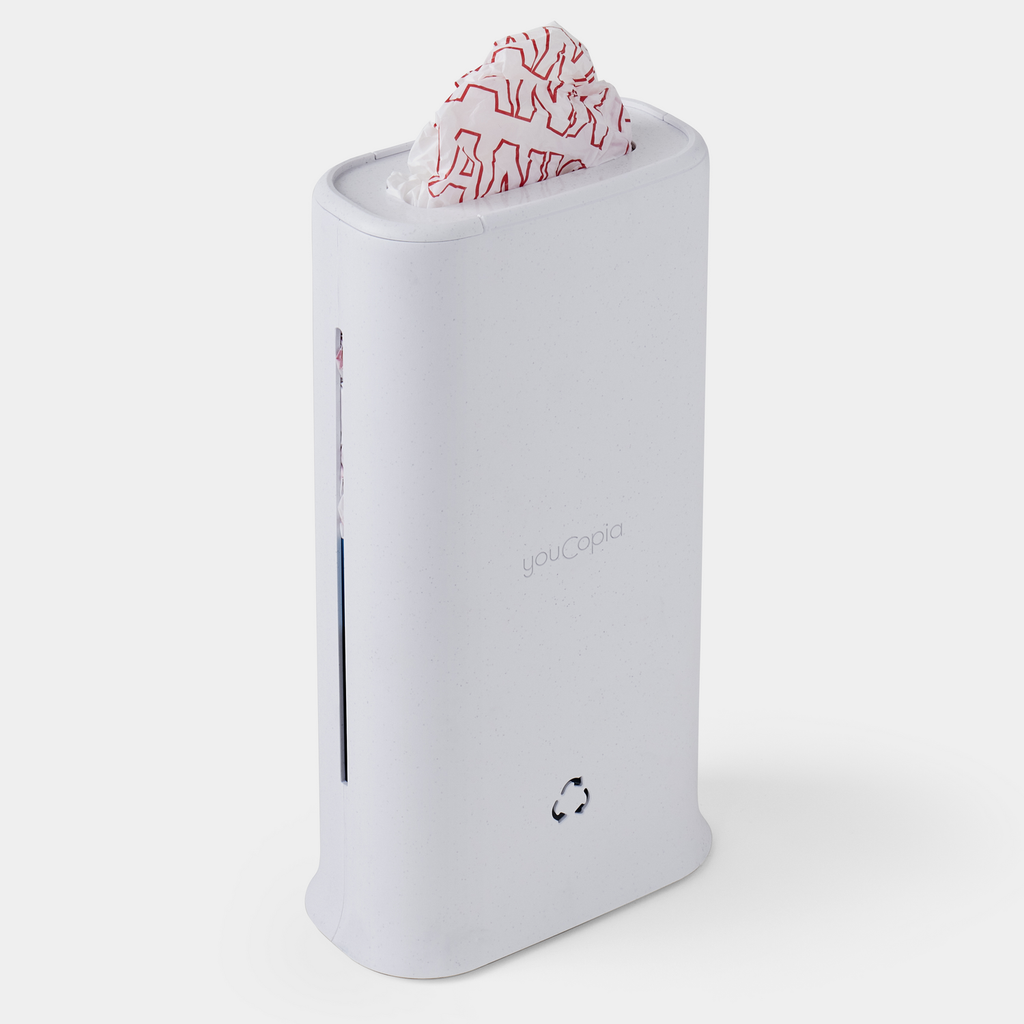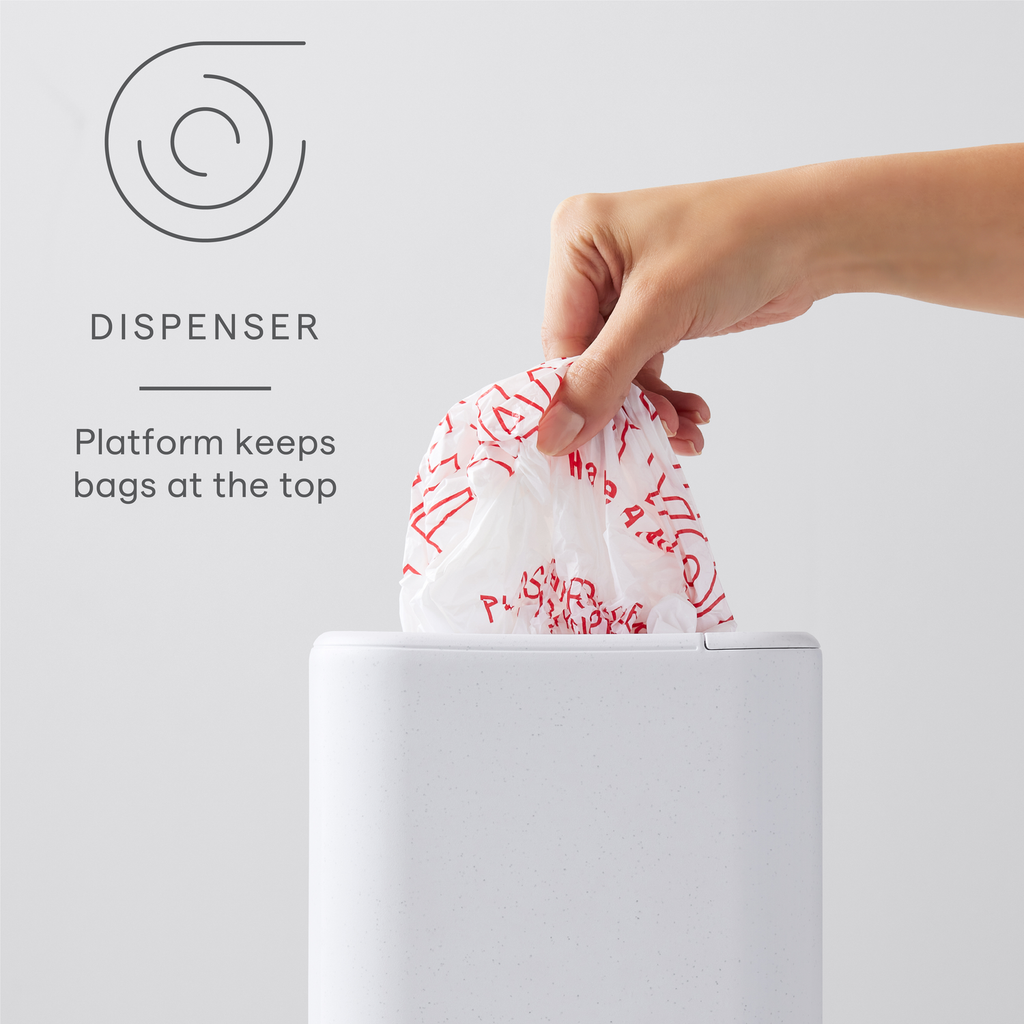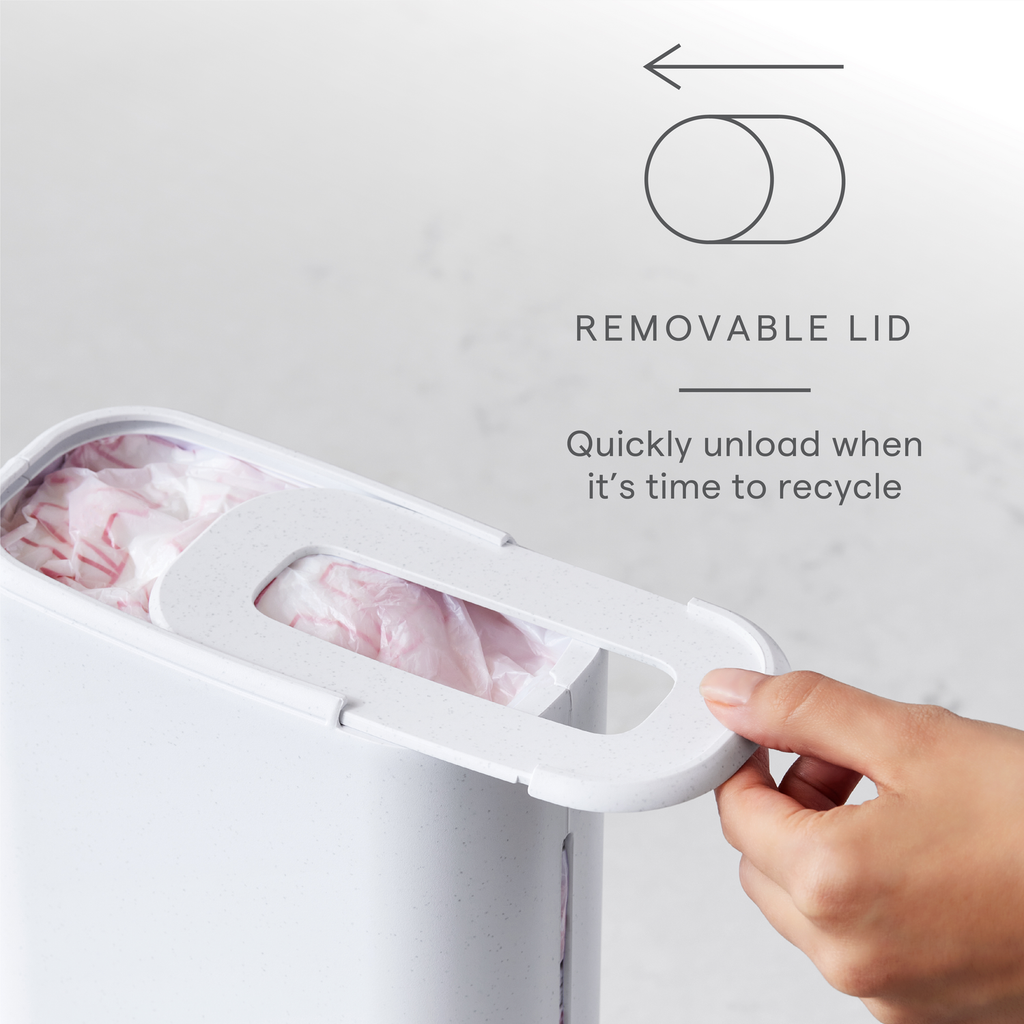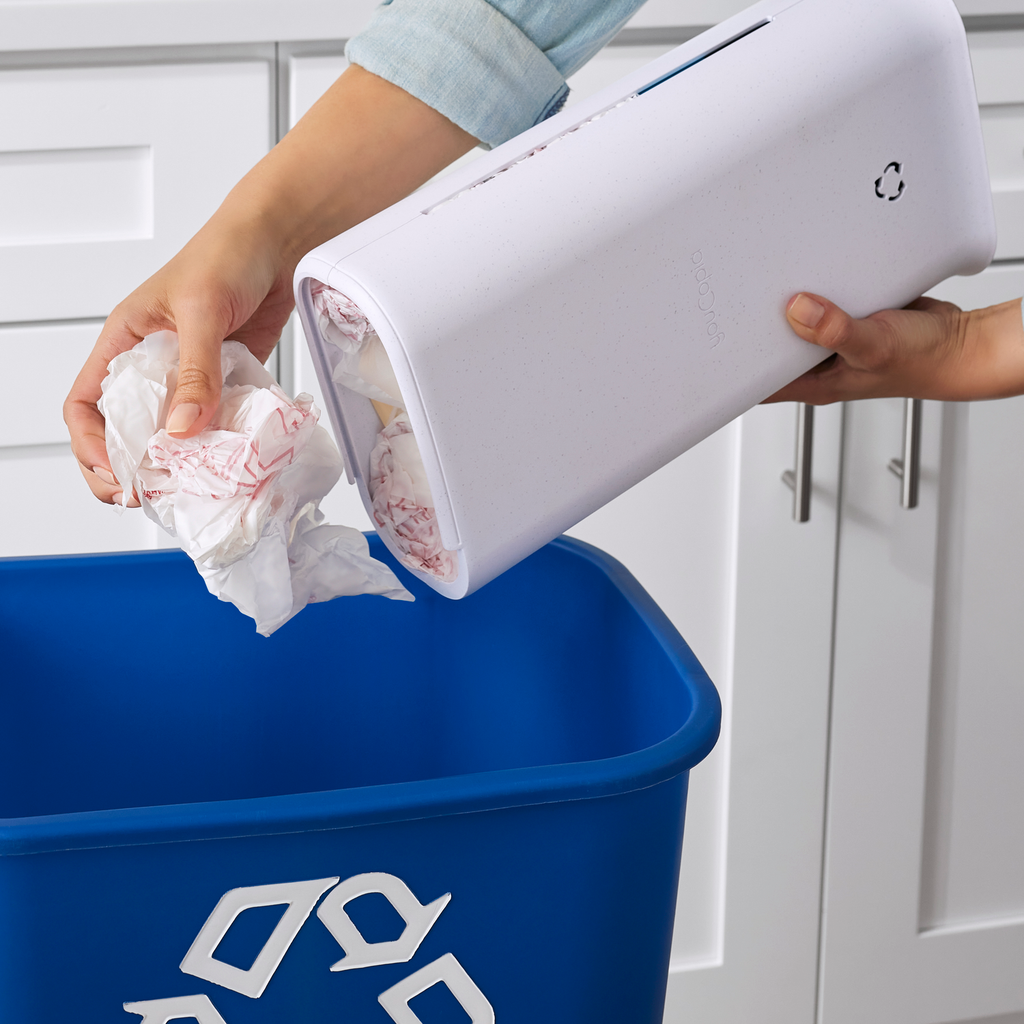 New
Award winner
On Sale
Sold Out
StoraBag™ Plastic Bag Dispenser
A compact plastic bag holder
Product Details
StoraBag™ Plastic Bag Dispenser packs a punch for sustainable homes. Pesky plastic bags get stuffed through the opening of this slim but sturdy organizer. A spring-loaded platform pushes bags to the top of the dispenser so you can pull for another use. When full, an indicator on the base turns blue and the lid slides off for a quick unload. With a strong game plan, you've got recycling in the bag.
Large Capacity: Collects up to 40 plastic grocery bags in a slim, space-saving footprint
Dispenses Bags Up Top: Spring-loaded platform makes it easy to push in and pull out bags
Recycle and Reuse: An indicator turns blue when full and the removable lid helps you quickly unload bags
Sturdy Storage: Non-slip base grips the floor to stand in a pantry, cabinet, under sink or closet
Made to Fit: Measures 4.0" D x 7.3" W x 13.3" H; Made from high-quality recycled plastic and steel; speckled white color
Instructions
Stuff bags into top opening by pressing down on spring-loaded platform.
Pull bags out as needed for re-use.
When it's time to recycle, remove the top lid by tucking a finger through the opening and gently pulling the lid up while sliding horizontally.
Unload plastic bags (into a single bag) and bring to your local store drop-off or recycling center.
To replace lid, gently slide in from the side until you hear a click.
Product Dimensions
We spend a lot of time thinking about our customers' needs so we can design organization products that won't disappoint. If an item purchased on our website doesn't work for you, for any reason, you can return it within 60 days of receipt. Simply reach out via email (support@youcopia.com) or phone (888-973-9288) to receive a return authorization (RA) number. If your product was purchased from another retailer, you will need to return the product to that same retailer.
Learn more
about our policy on returns and exchanges.
Runs recycle rings around bags