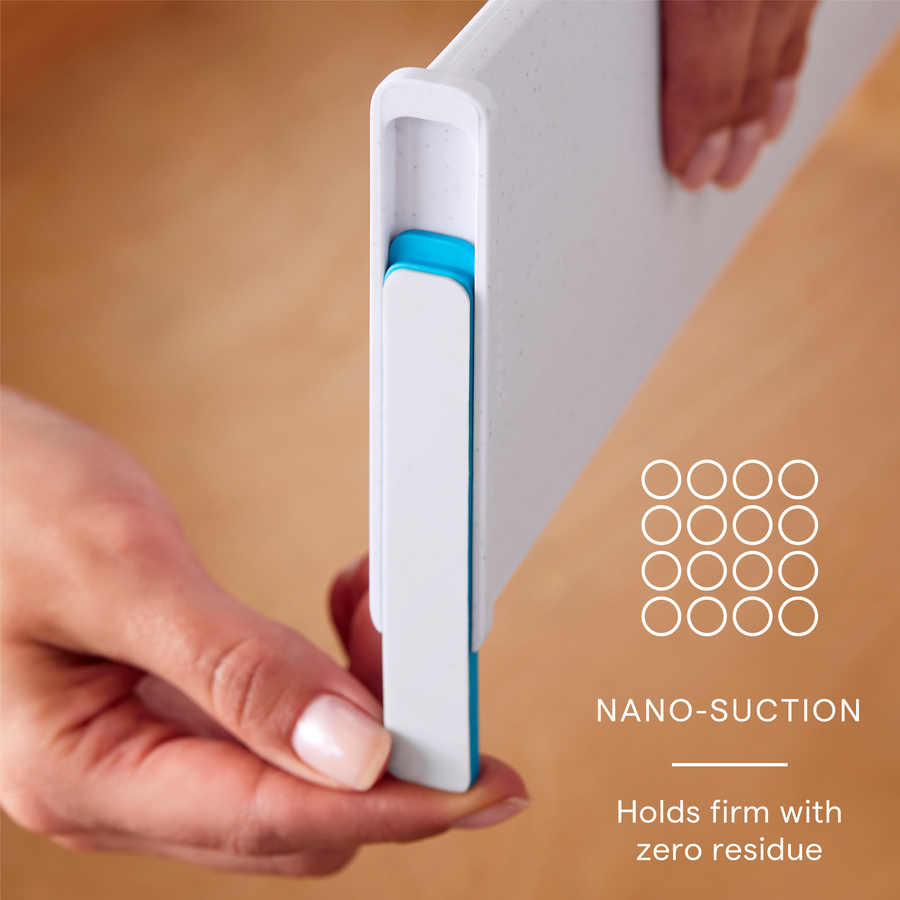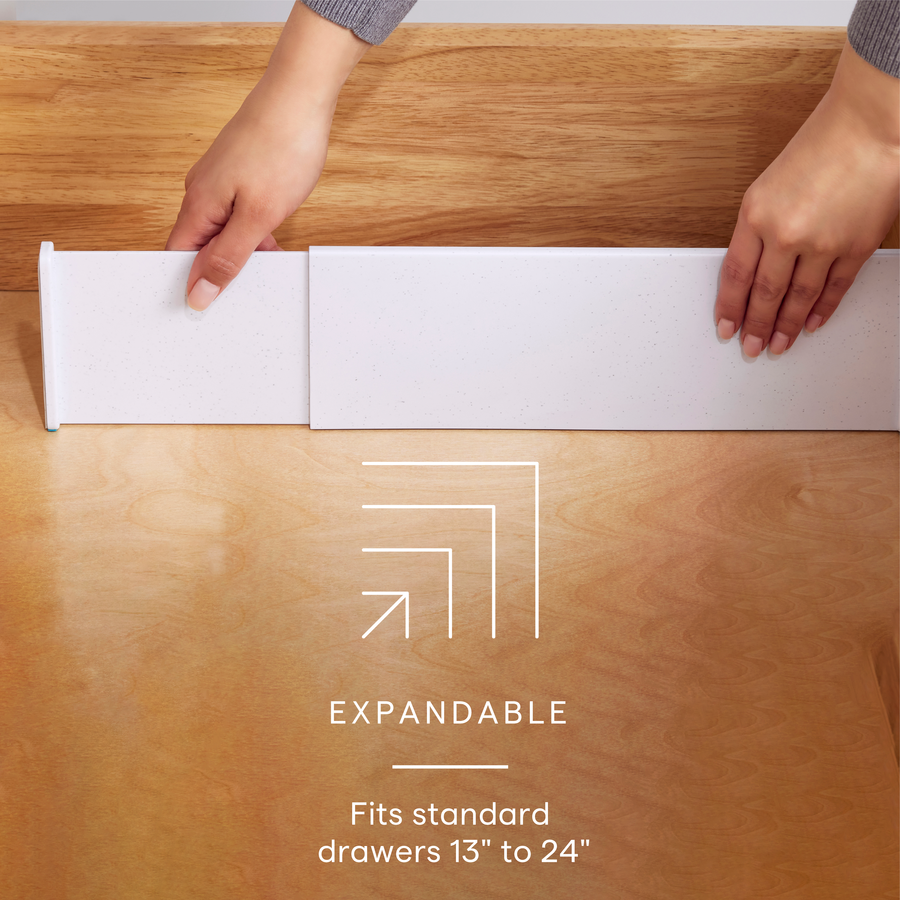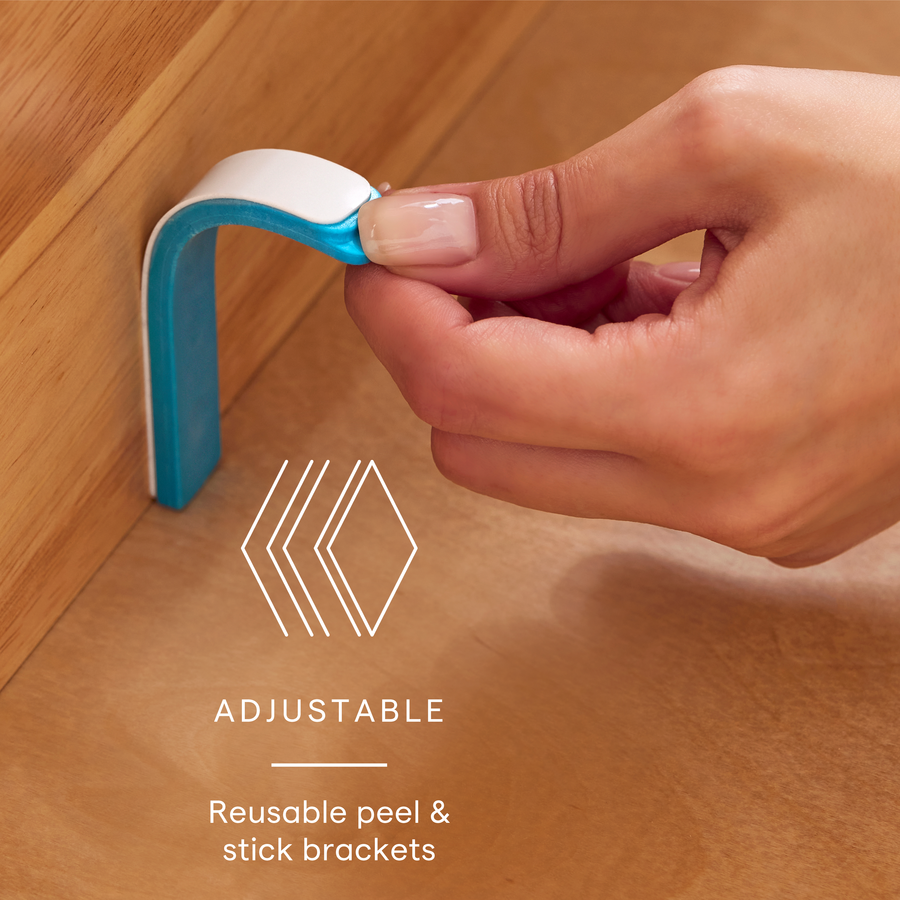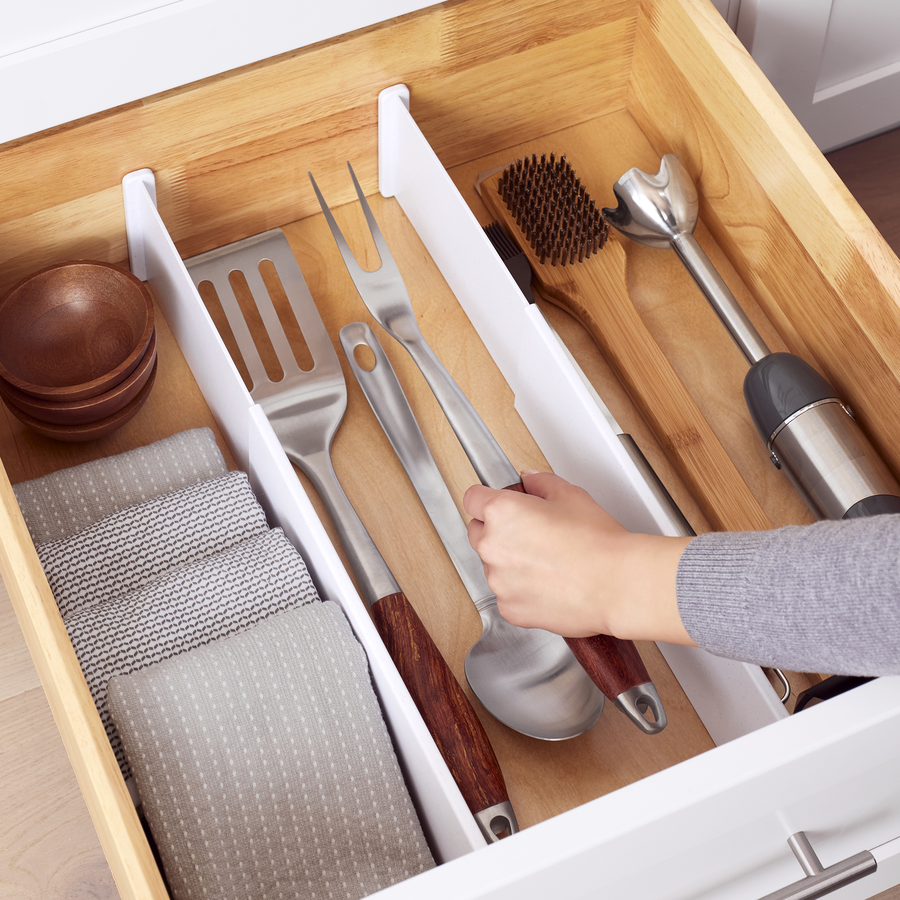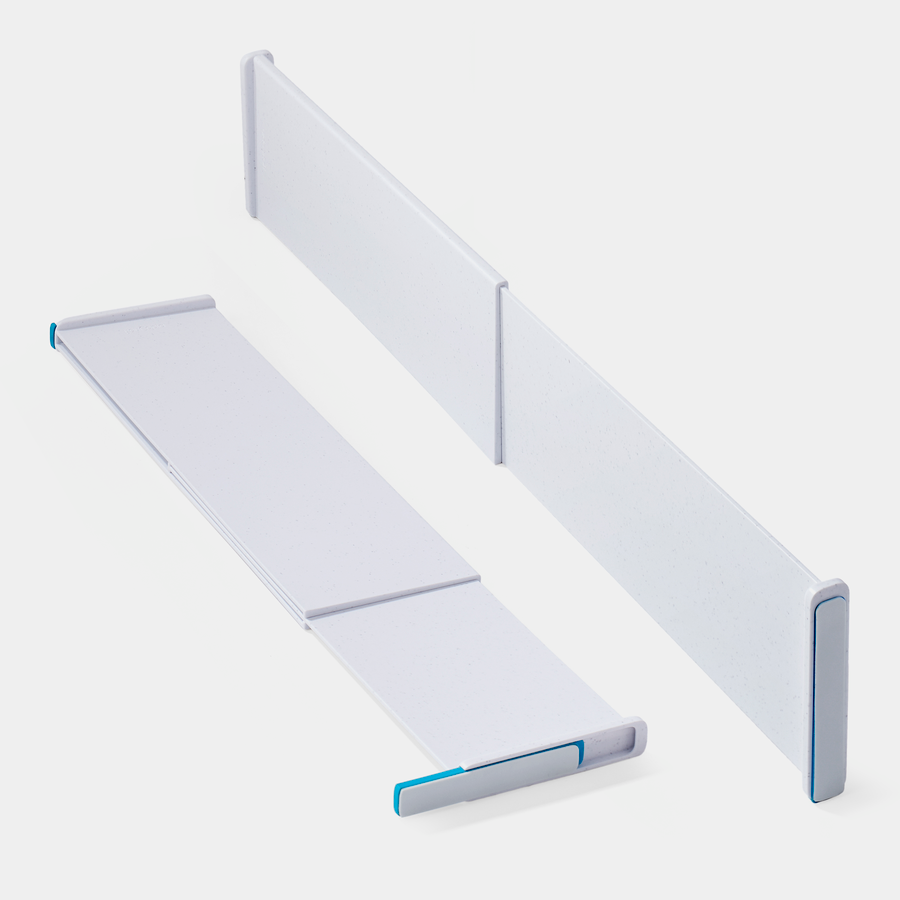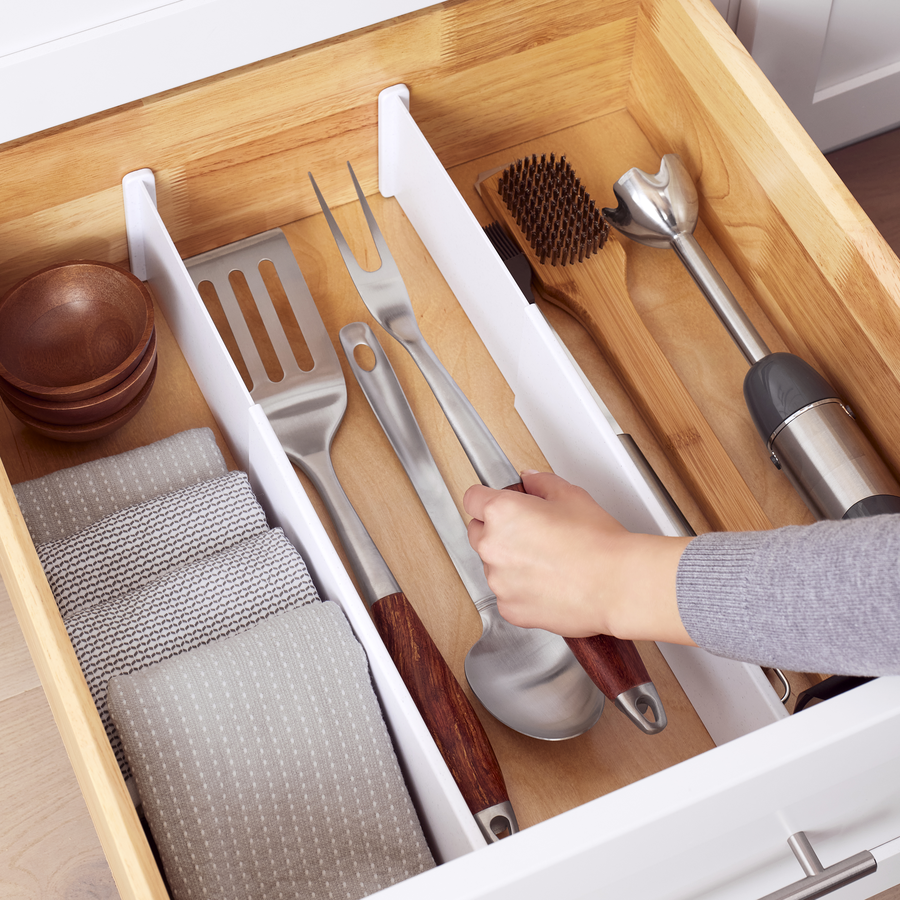 New
Award winner
On Sale
Sold Out
ReStickable™ Deep Drawer Dividers, 2-Pack
Recycled, reusable drawer dividers
Product Details
ReStickable™ Deep Drawer Dividers help busy drawers look effortlessly organized. Slim dividers expand up to 24" for the perfect fit. Nano-suction brackets stick to drawer walls without adhesive residue (ew). When it's time to move or reorganize, simply peel and re-stick. With recycled and reusable dividers, your drawers will love their sustainable look.
DIVIDE AND CONQUER: Two deep drawer dividers expand up to 24" to fit standard drawers
NO STICKY RESIDUE: Nano-suction holds firmly to drawer walls without adhesive residue
REUSABLE AS NEEDED: Dividers are infinitely adjustable with brackets that peel and re-stick
SUSTAINABLE DESIGN: Slim dividers are space-saving, easy to clean and long-lasting
MADE TO FIT: Measures 12.5"-24.0" D x 0.8" W x 4.2" H each; made with high-quality, recycled plastic in speckled white color, and nano-suction brackets
Instructions
How to Install:
Remove clear film from bracket
Gently pull two sides of divider to extend the length of drawer*
*For best results, apply to smooth, clean, dry surface.
How to Uninstall:
Gently pull divider upward to release from wall brackets
Peel brackets away from drawer walls
Clean brackets with mild soap and water**
Air dry brackets with sticky side up
Refit brackets into divider (sticky side out, blue tab facing up)
Cleaning and Maintenance:
Hand wash only with mild dish soap (avoid abrasive materials)
Air dry (brackets sticky side up)
**For best results, clean brackets before each installation.
Product Dimensions
We spend a lot of time thinking about our customers' needs so we can design organization products that won't disappoint. If an item purchased on our website doesn't work for you, for any reason, you can return it within 60 days of receipt. Simply reach out via email (support@youcopia.com) or phone (888-973-9288) to receive a return authorization (RA) number. If your product was purchased from another retailer, you will need to return the product to that same retailer.
Learn more
about our policy on returns and exchanges.
Creates sustainable drawer style