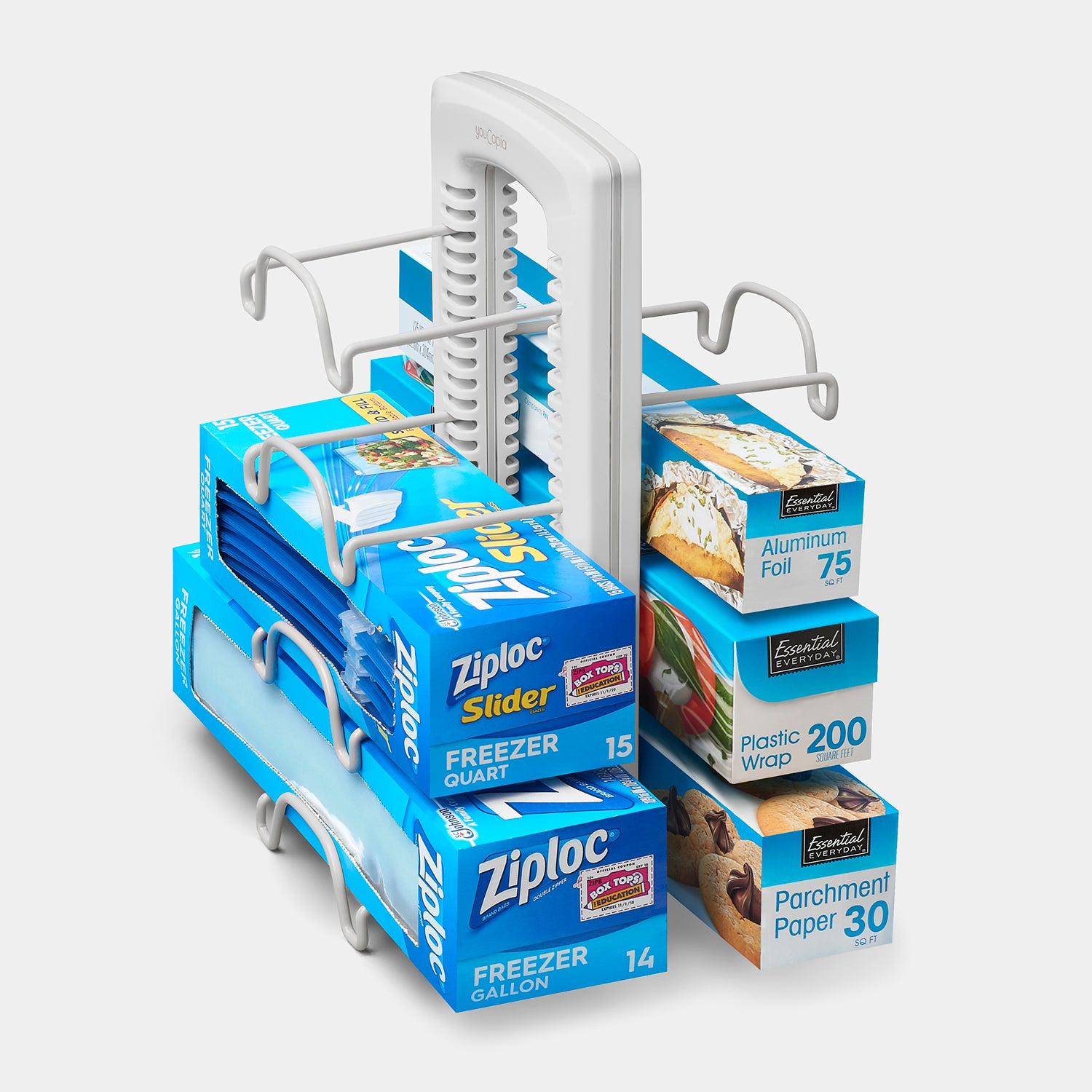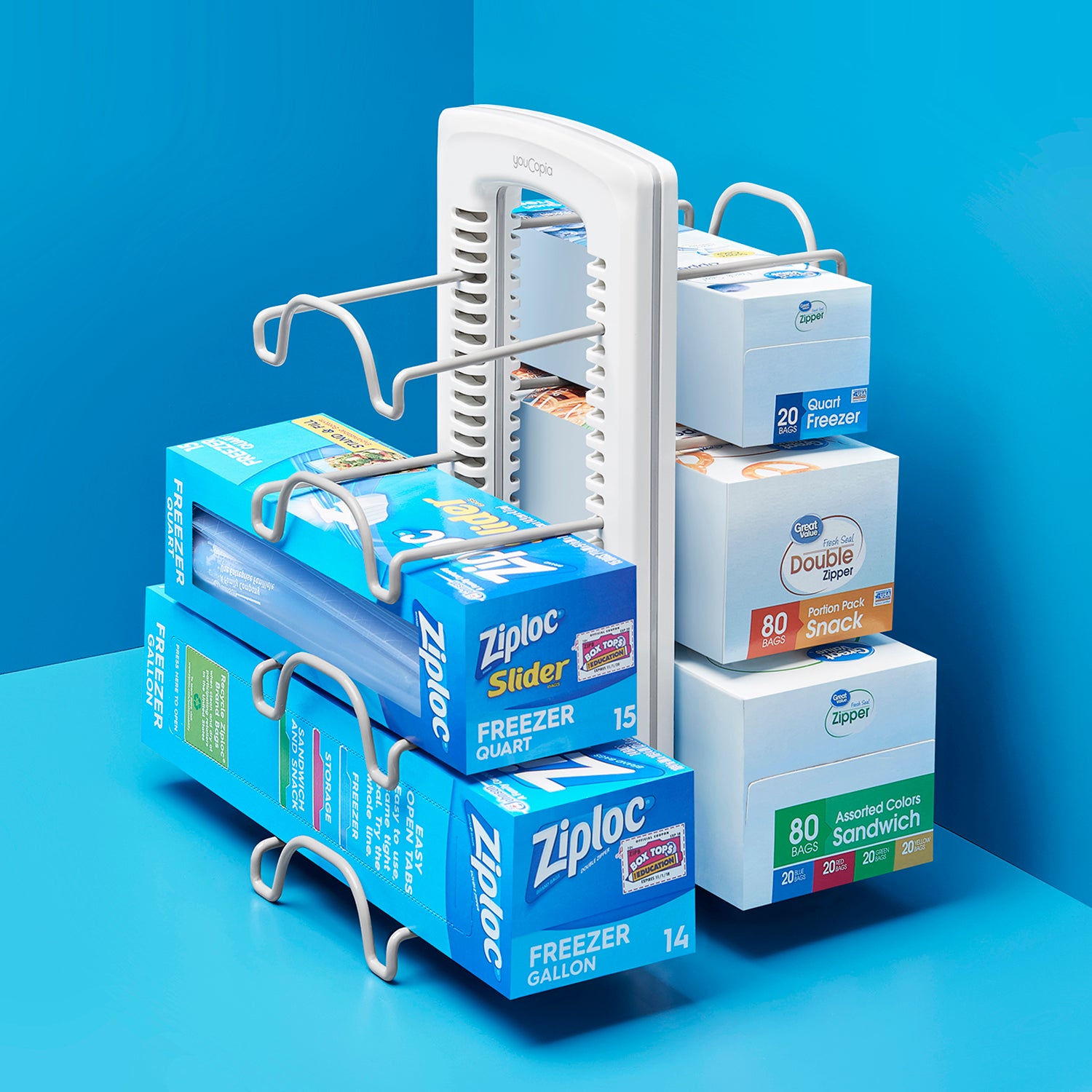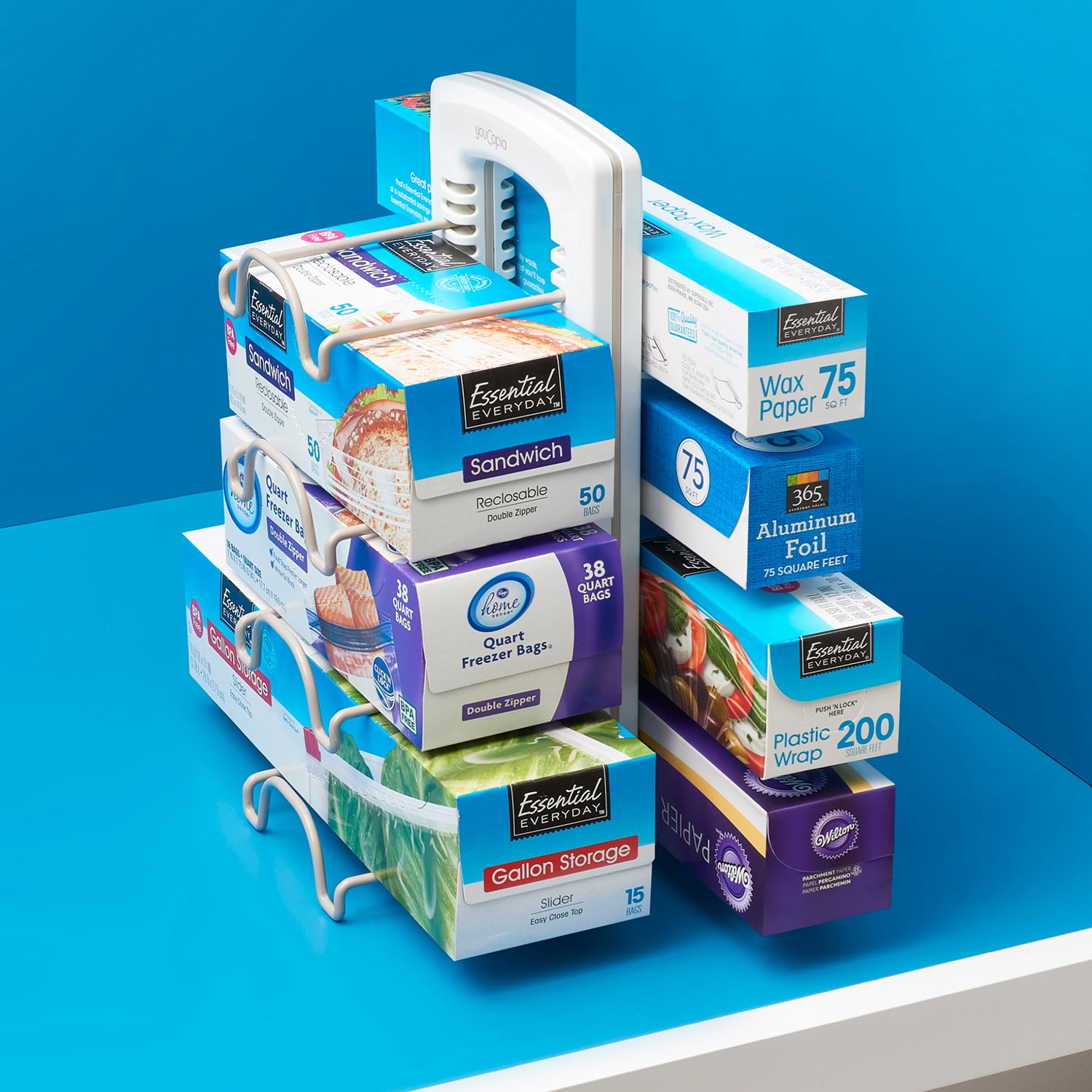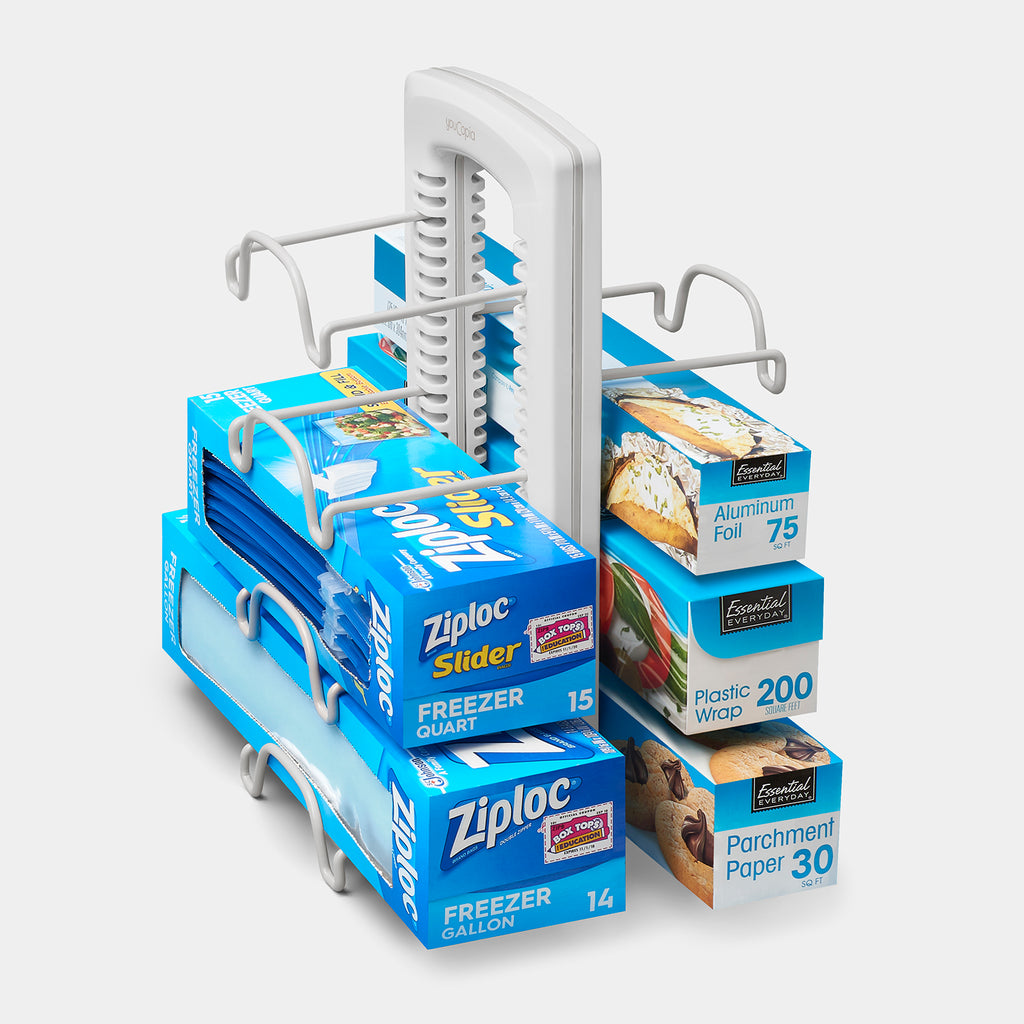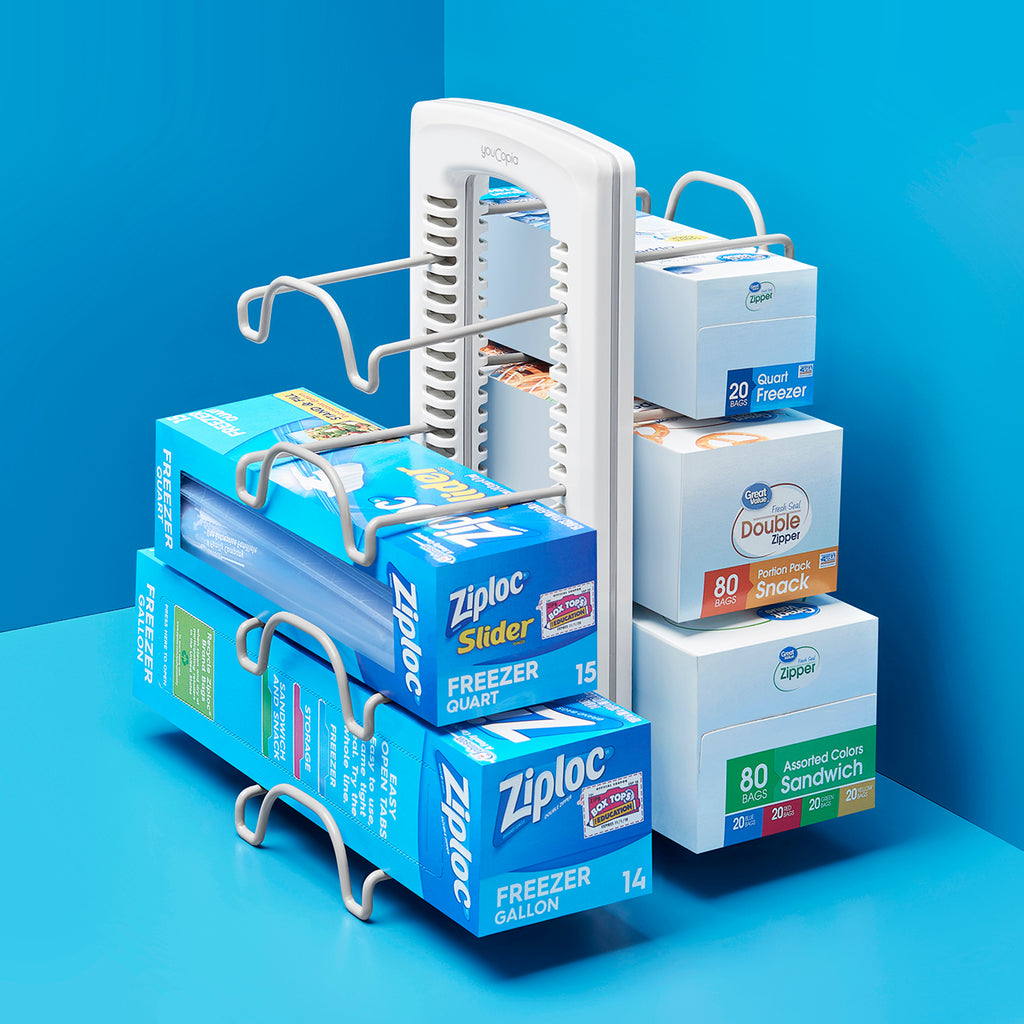 New
Award winner
On Sale
Sold Out
WrapStand® Kitchen Wrap Foil and Bag Caddy
A vertical organizer for wrap, bags and foil in your cabinet or pantry
Product Details
The StoreMore WrapStand holds different sized boxes in a single storage place. You can create a bag dispenser with the adjustable wire holders and/or a caddy with the handle on top. Having boxes organized helps you wrap (and win) during baking, leftovers and lunch-making.
Includes 8 adjustable wire holders to fit boxes
Holds boxes up to 3.5" wide including "family-size"
Maximizes unused space with vertical storage
Organizes lower cabinet, undersink or pantry
No tools, mounting or installation required
Instructions
Insert one side of a wire holder into the lowest slot of the base. Squeeze the other side of the wire towards the center and insert into the opposite side of the base. IMPORTANT: Make sure the wire "feet" are facing down and the rounded part is facing up.
Repeat on the other side so the base is balanced and stands on a flat surface.
Load your heaviest kitchen wrap onto the bottom wire holder and insert another wire above the box in the same manner as before. You'll want to leave enough space to remove and replace the wrap as needed. For a bag dispenser, place the wires as close to the box as possible in order to trap it in place. Make sure to position the bag opening so it's facing out.
Repeat this process with remaining wires.
Product Dimensions
We spend a lot of time thinking about our customers' needs so we can design organization products that won't disappoint. If an item purchased on our website doesn't work for you, for any reason, you can return it within 60 days of receipt. Simply reach out via email (support@youcopia.com) or phone (888-973-9288) to receive a return authorization (RA) number. If your product was purchased from another retailer, you will need to return the product to that same retailer.
Learn more
about our policy on returns and exchanges.
Gives clunky boxes a tidy place of their own