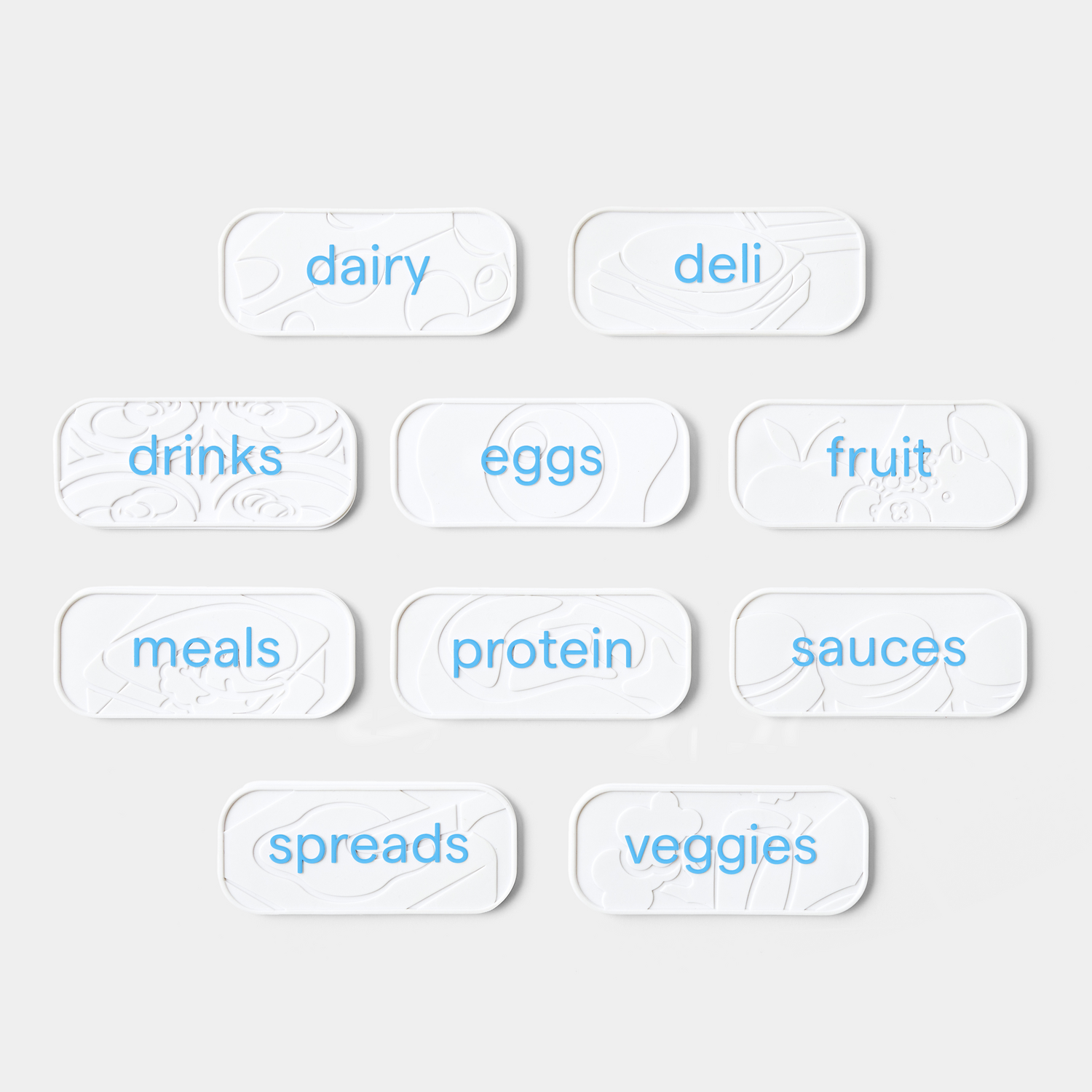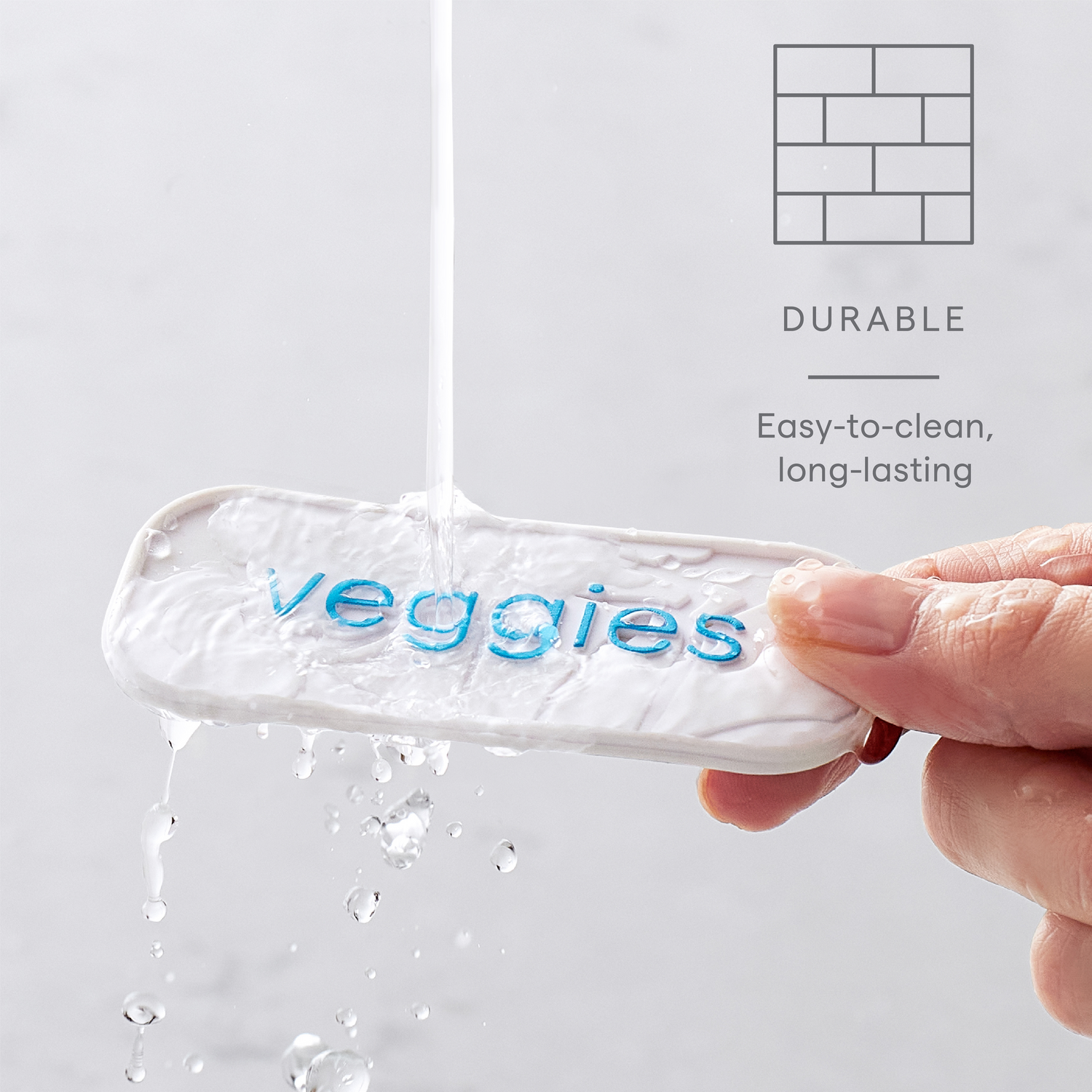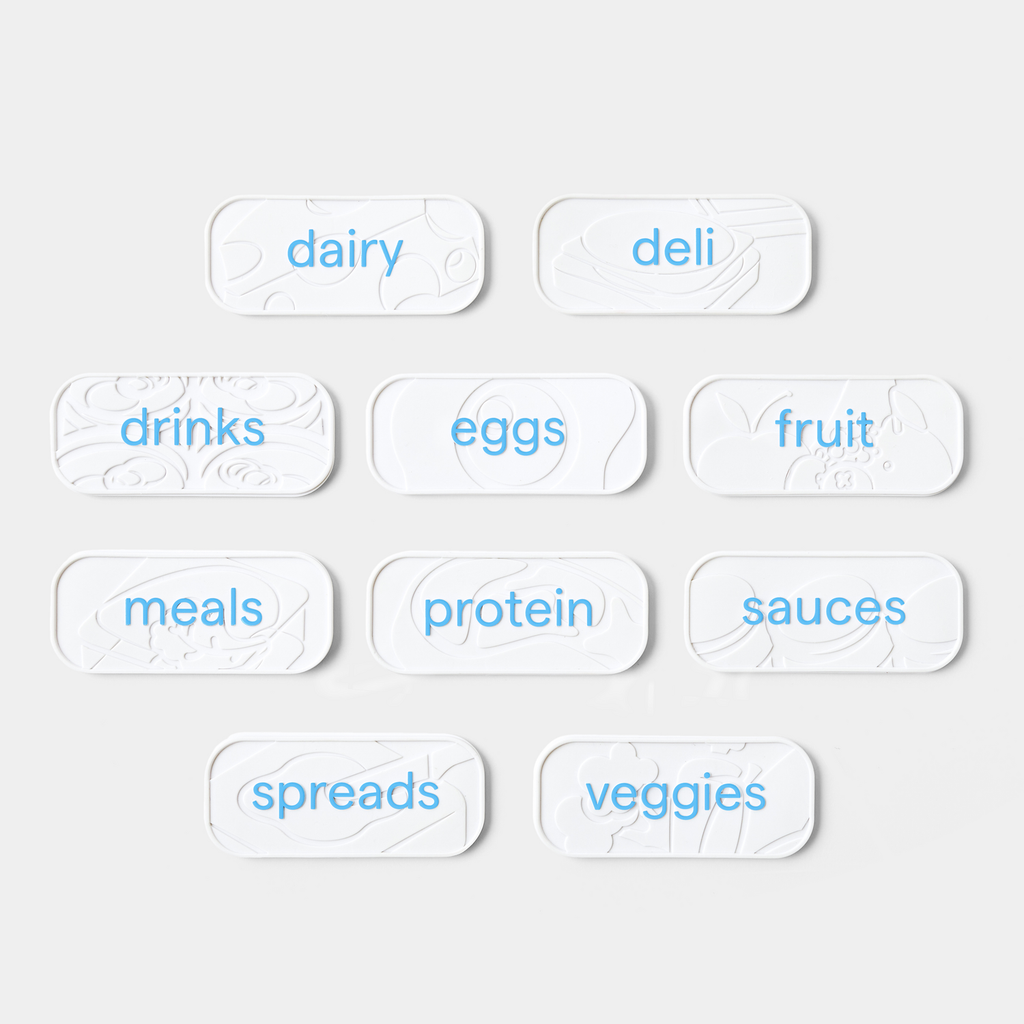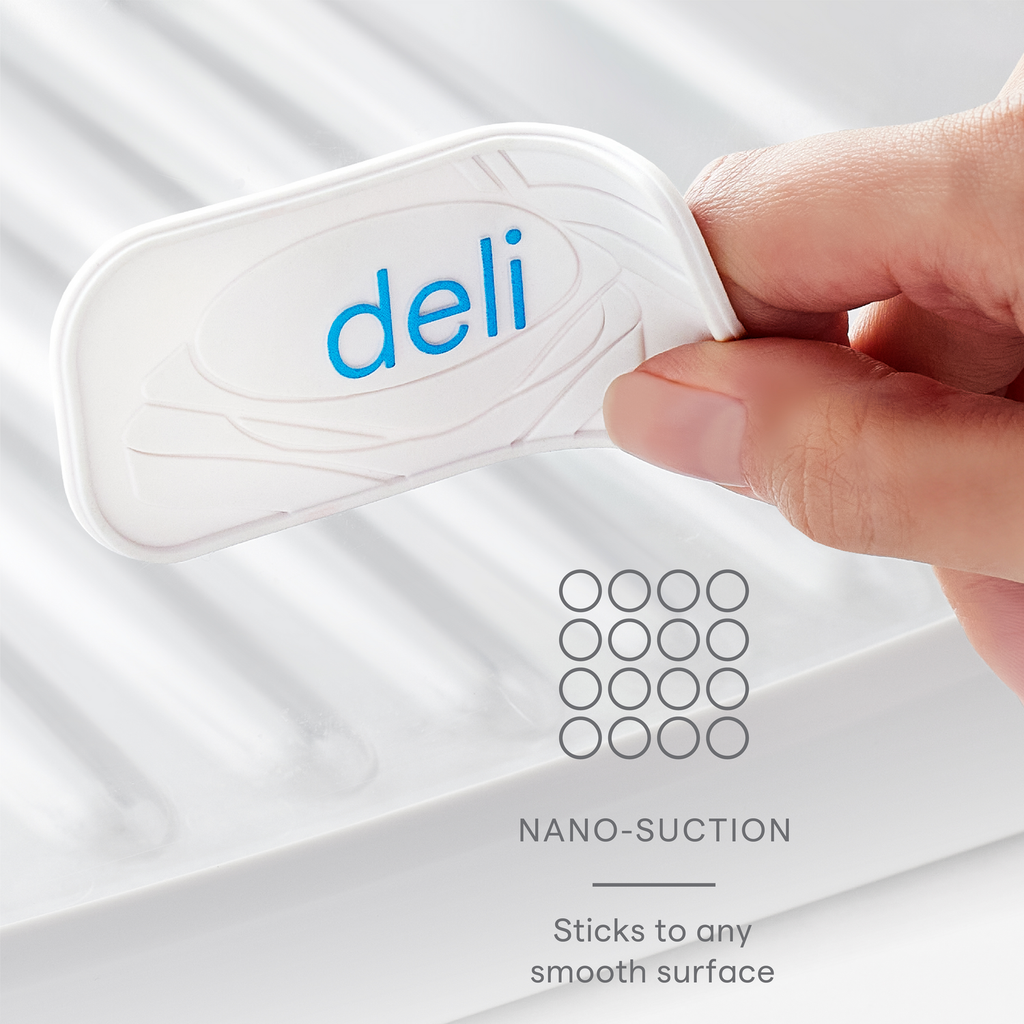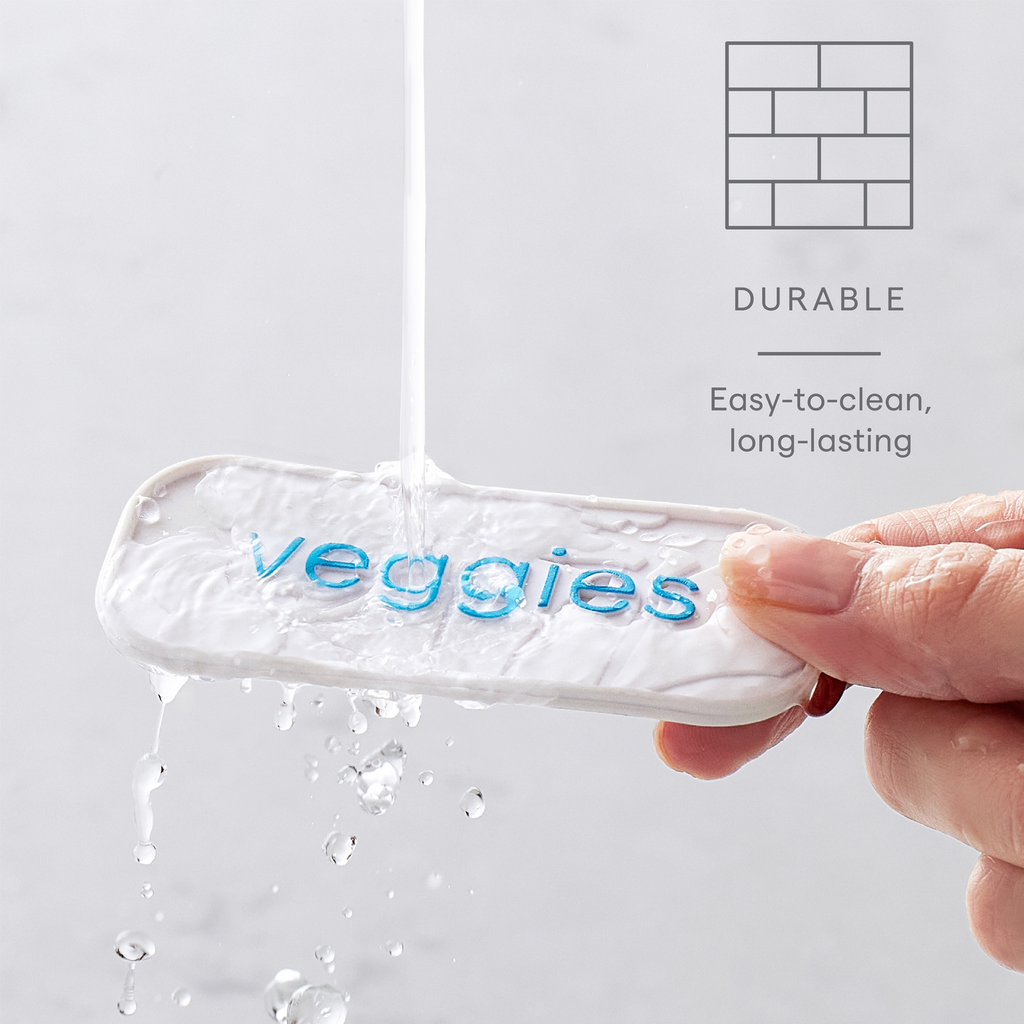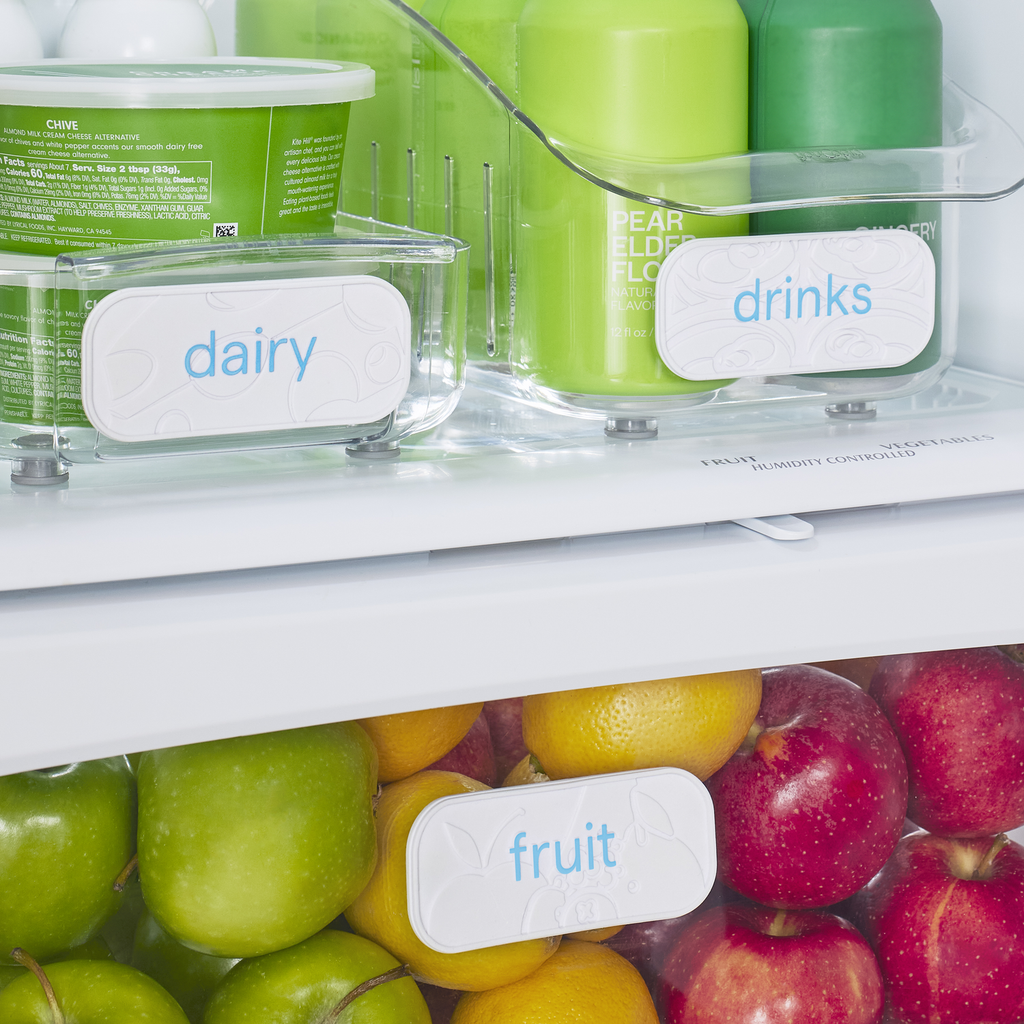 New
Award winner
On Sale
Sold Out
ReStickable™ 3D Fridge Labels, 10-Piece Set
Reusable labels for organized fridge zones
Product Details
ReStickable™ Fridge Labels are the secret to an organized fridge. Nano-suction sticks to smooth refrigerator surfaces and bins without leaving residue like traditional adhesive. Infinitely reusable labels are easy to peel off and apply again. Bright, easy-to-read words point the way to fridge zones so everyone knows where everything goes. When food is mapped out, you'll open the fridge without a doubt.
REUSABLE: 10 fridge labels stick, peel and restick with no adhesive or residue left behind when you want to move things around
FLEXIBLE: Nano-suction technology sticks to any smooth surface inside fridge on walls, shelves, drawers and bins
DURABLE: Thick rubber labels are easy to clean and long-lasting with a secure grip
FAST FIND: Bright, easy-to-read labels keep fridge zones organized by major food category for a quick find
MADE TO FIT: Each label measures 0.2" D x 3.5" W x 1.5" H; Made from high-quality, BPA-free rubber
Instructions
For best results, apply fridge labels to a smooth, dry surface. Before applying labels to cold surfaces, wipe away condensation or moisture with a dry cloth. Labels will stick to fridge walls, shelves, bins and drawers.
To clean labels, use a mild dish detergent and rinse with water. Let labels air dry with the sticky side pointing up. Once dry, simply restick!
Product Dimensions
We spend a lot of time thinking about our customers' needs so we can design organization products that won't disappoint. If an item purchased on our website doesn't work for you, for any reason, you can return it within 60 days of receipt. Simply reach out via email (support@youcopia.com) or phone (888-973-9288) to receive a return authorization (RA) number. If your product was purchased from another retailer, you will need to return the product to that same retailer.
Learn more
about our policy on returns and exchanges.
Points you to a quick fridge find