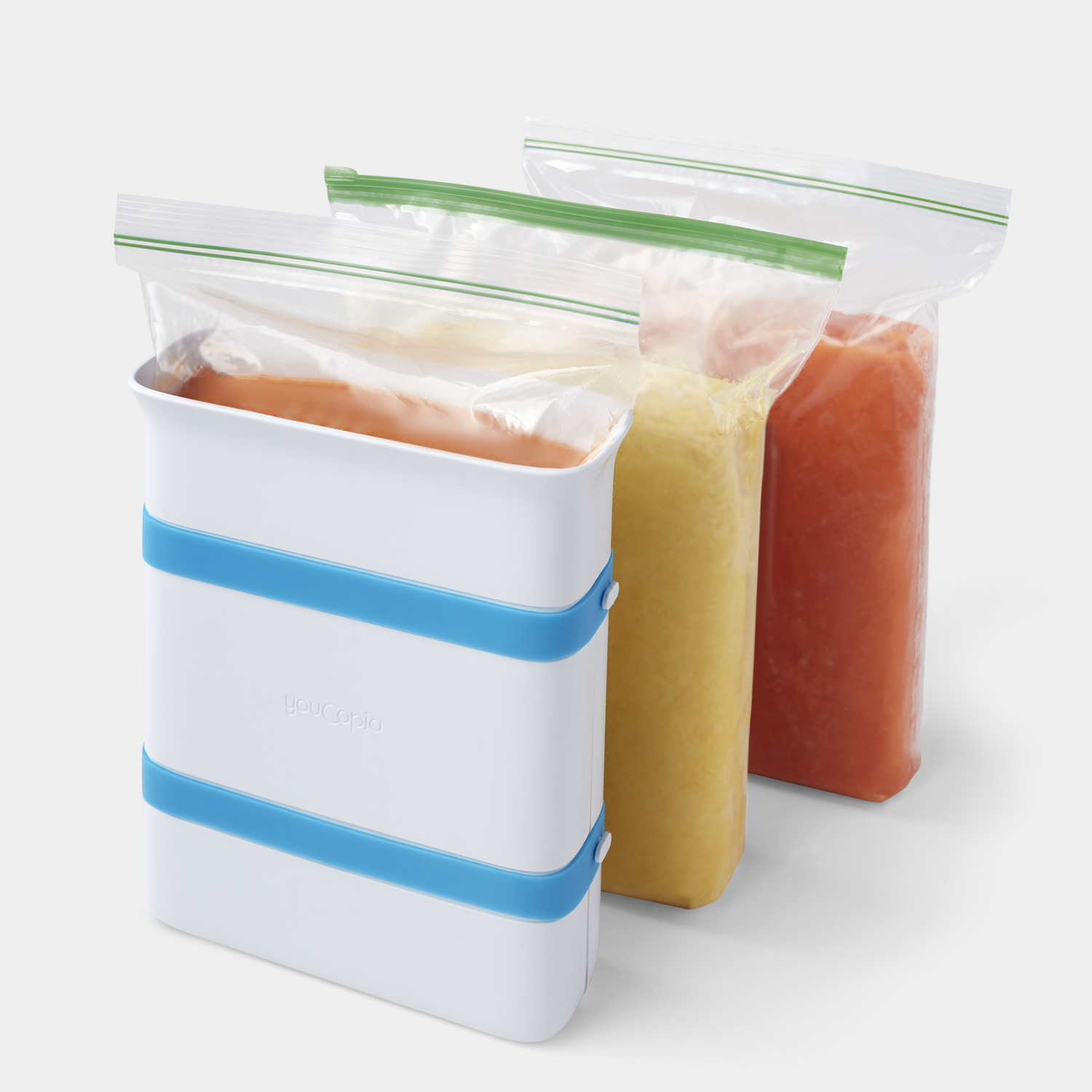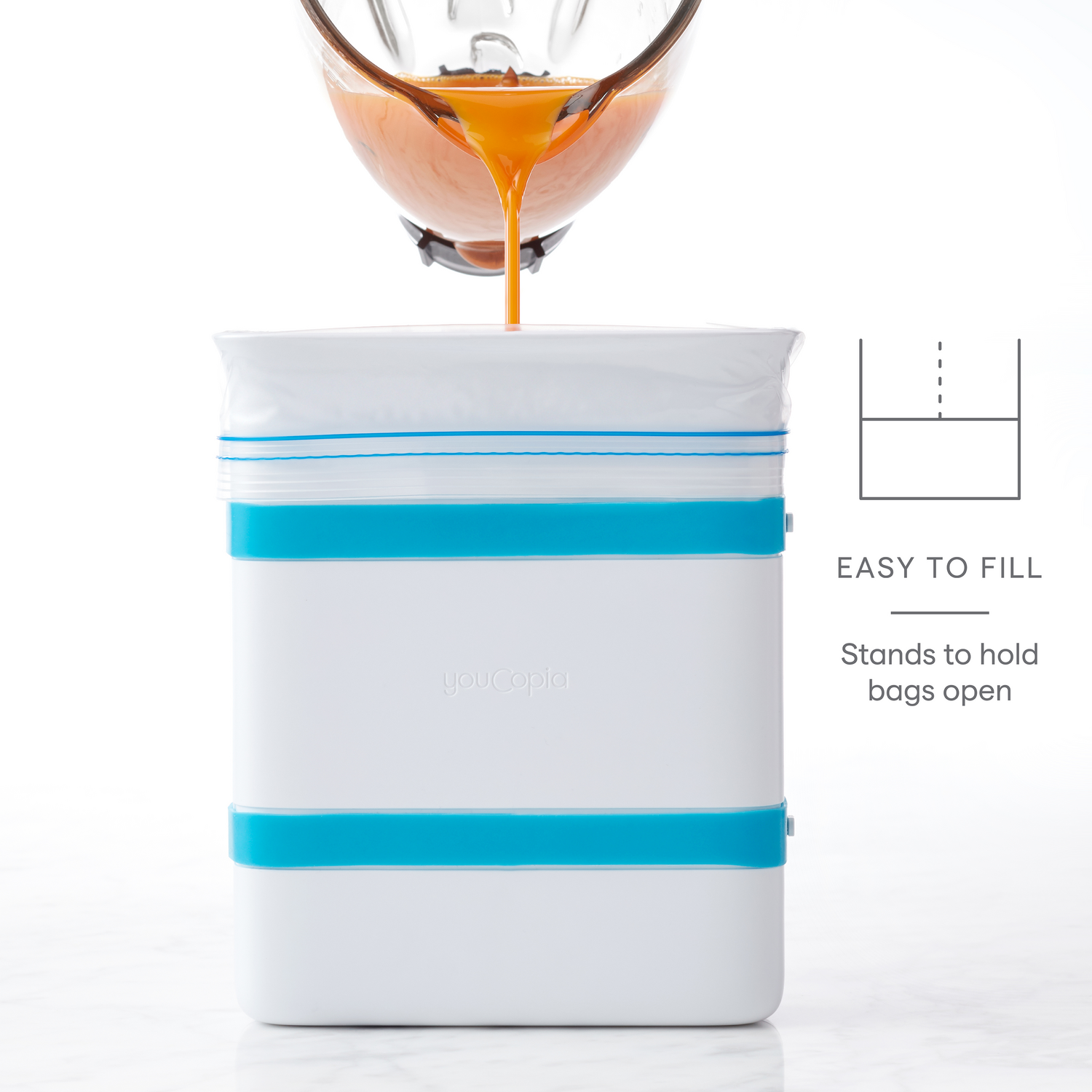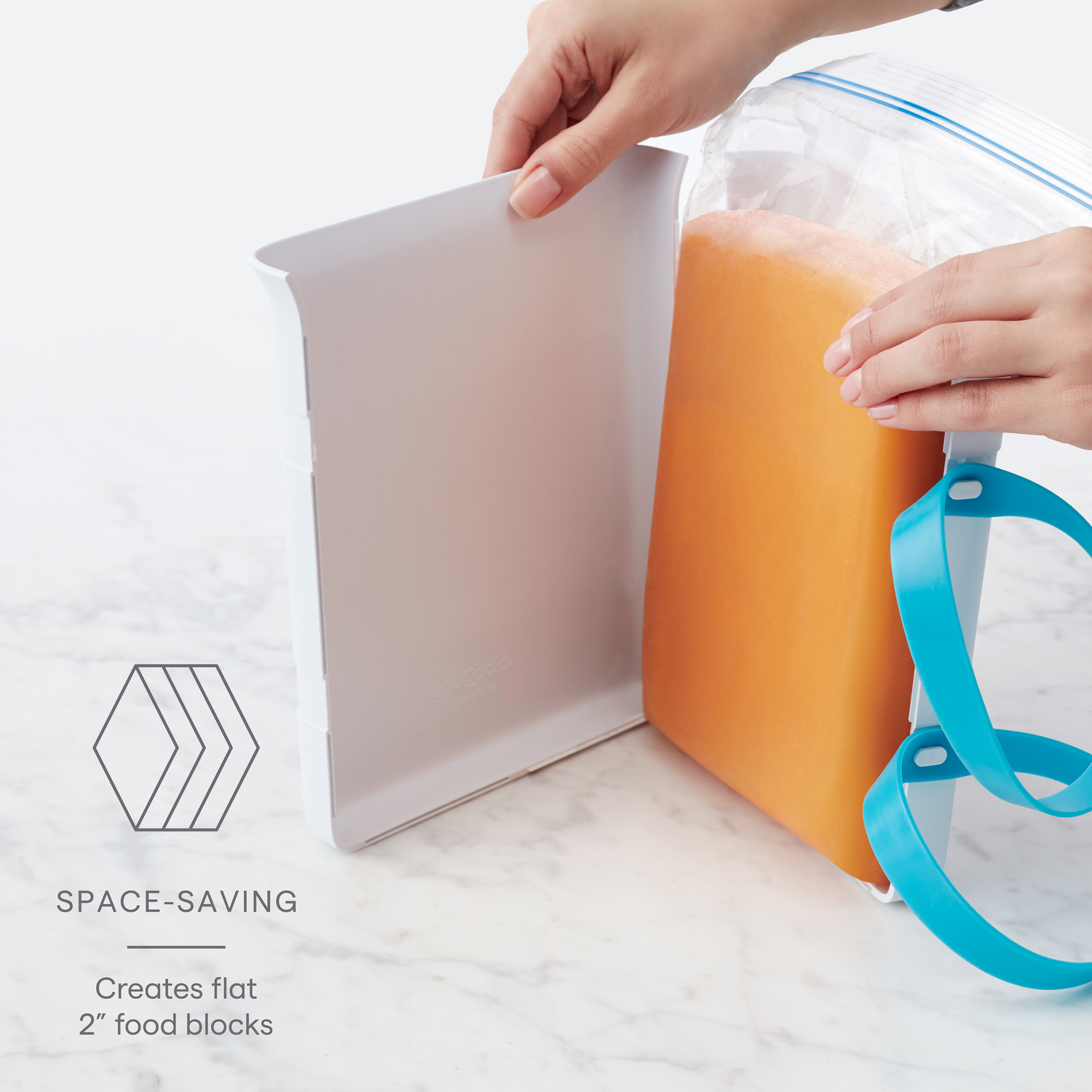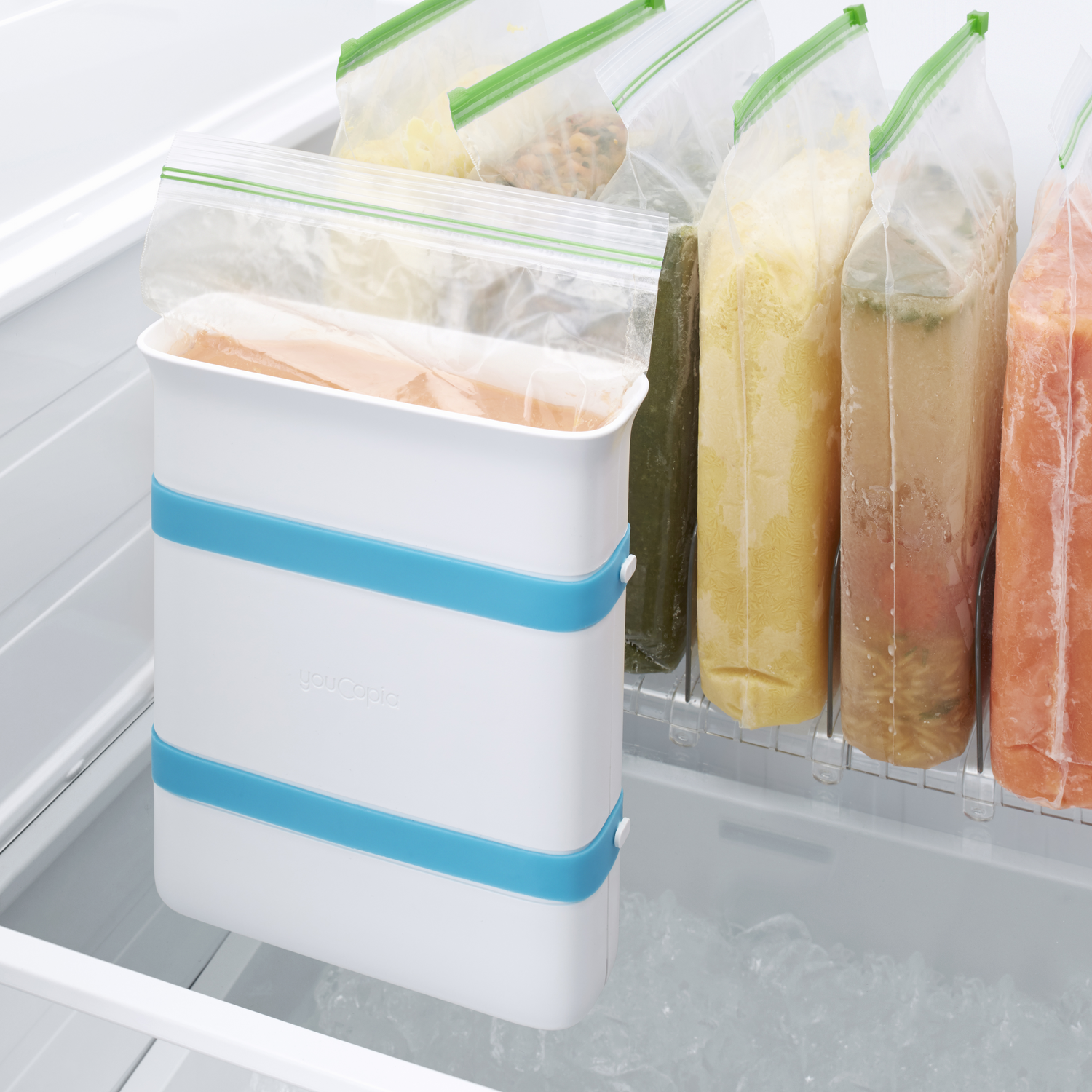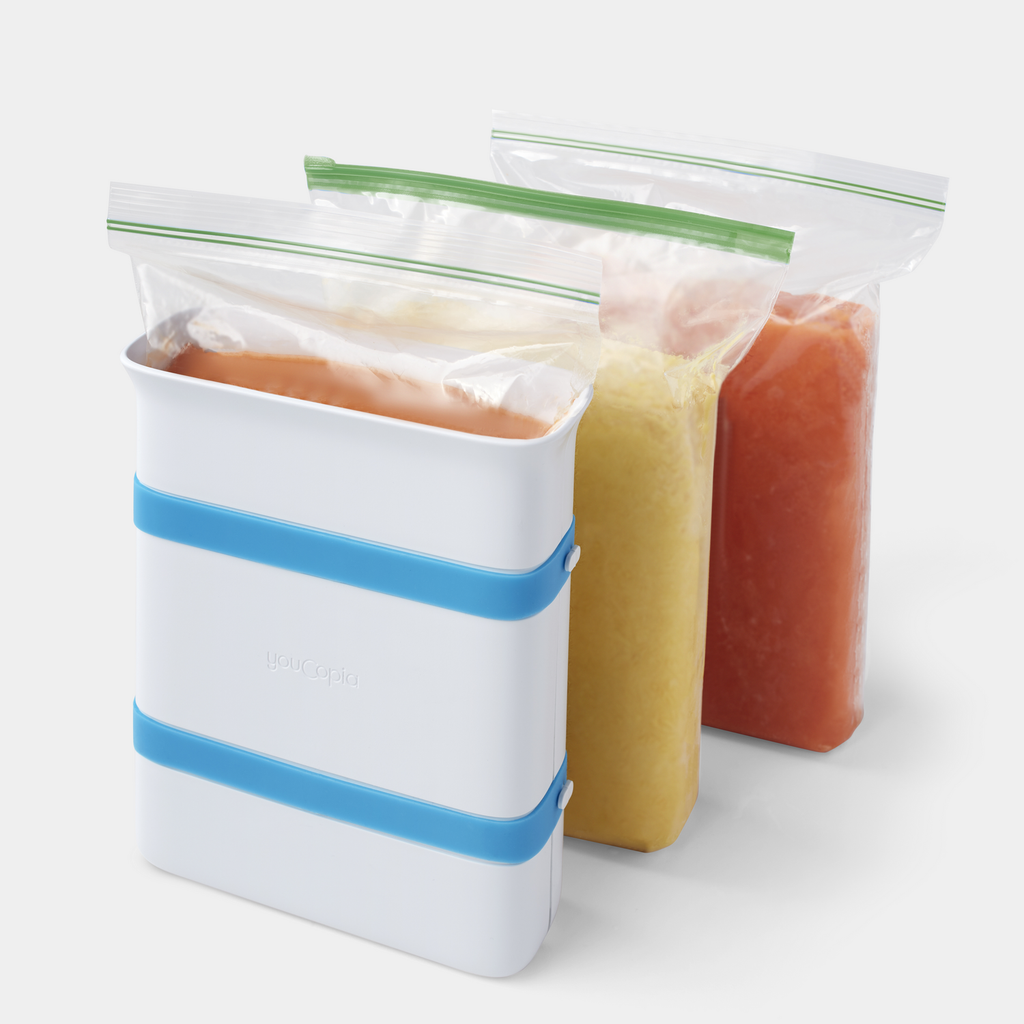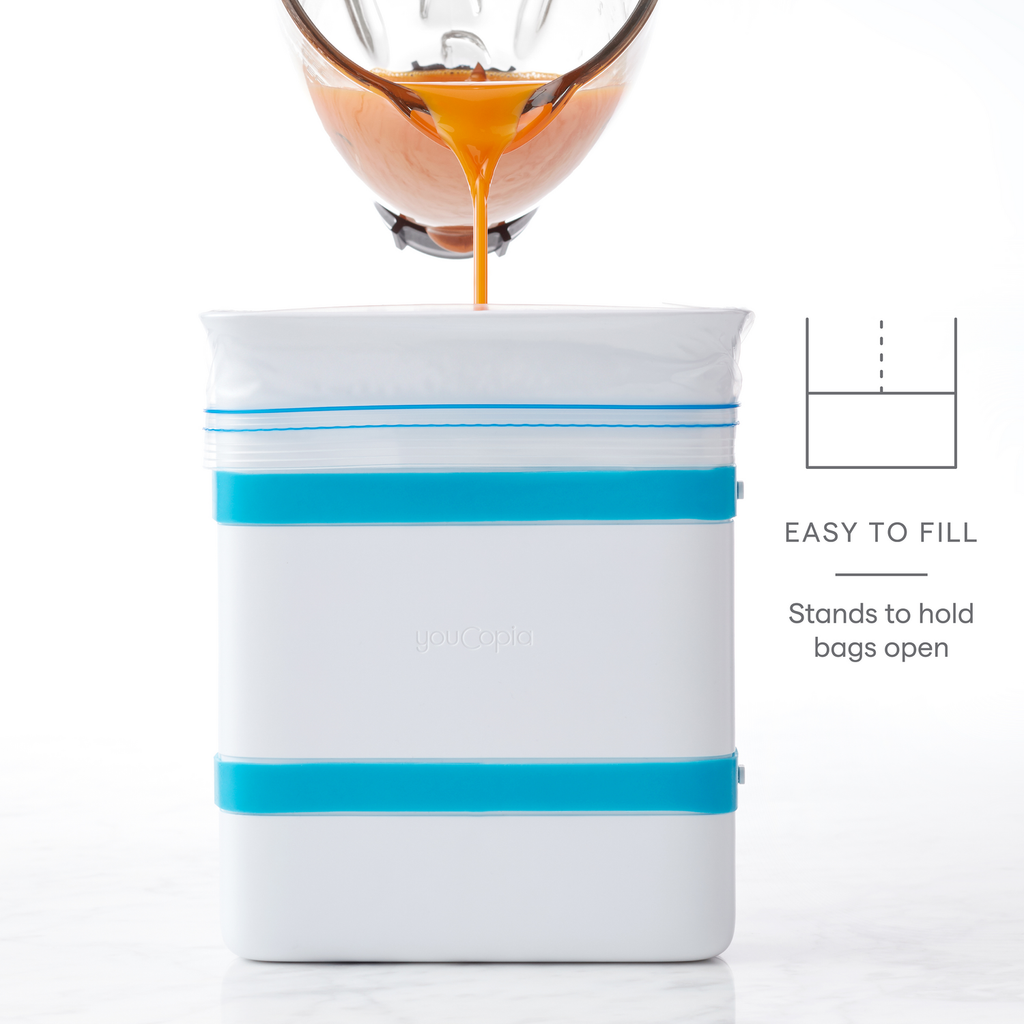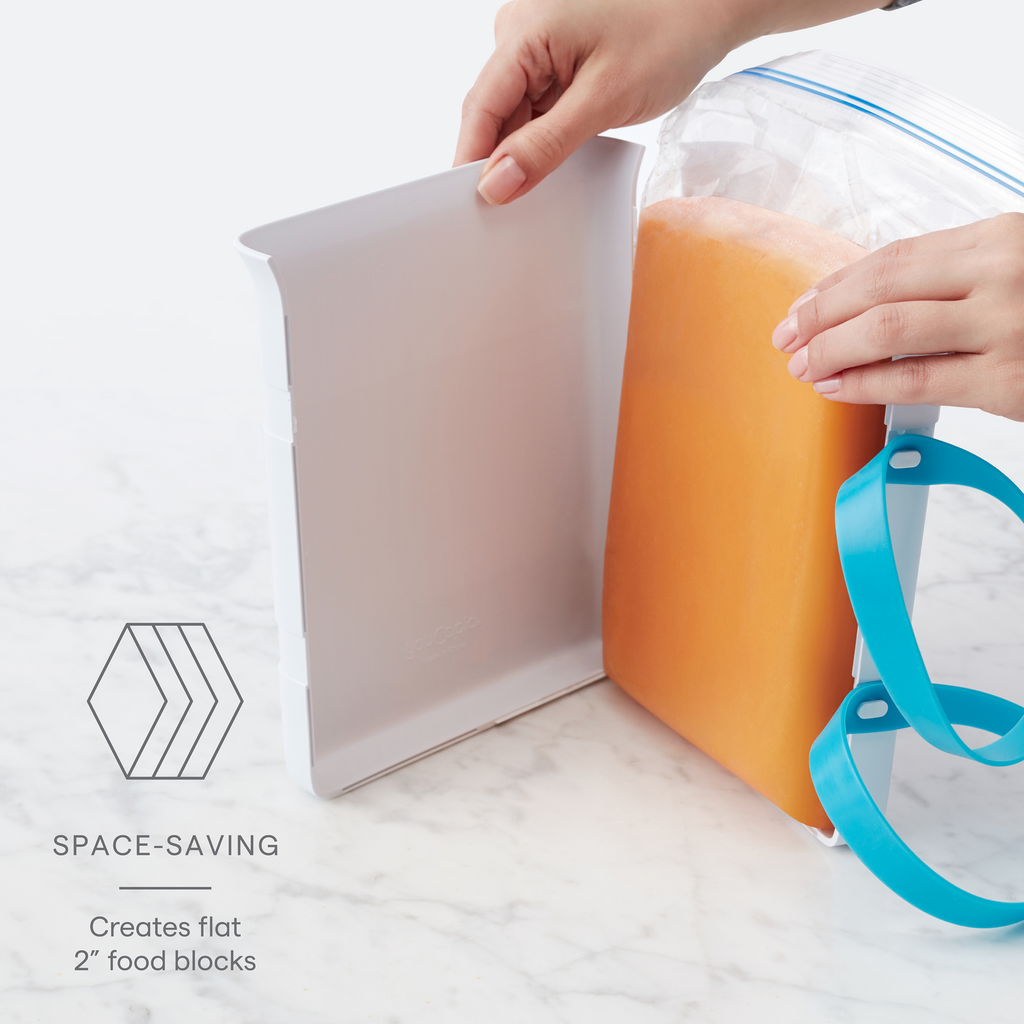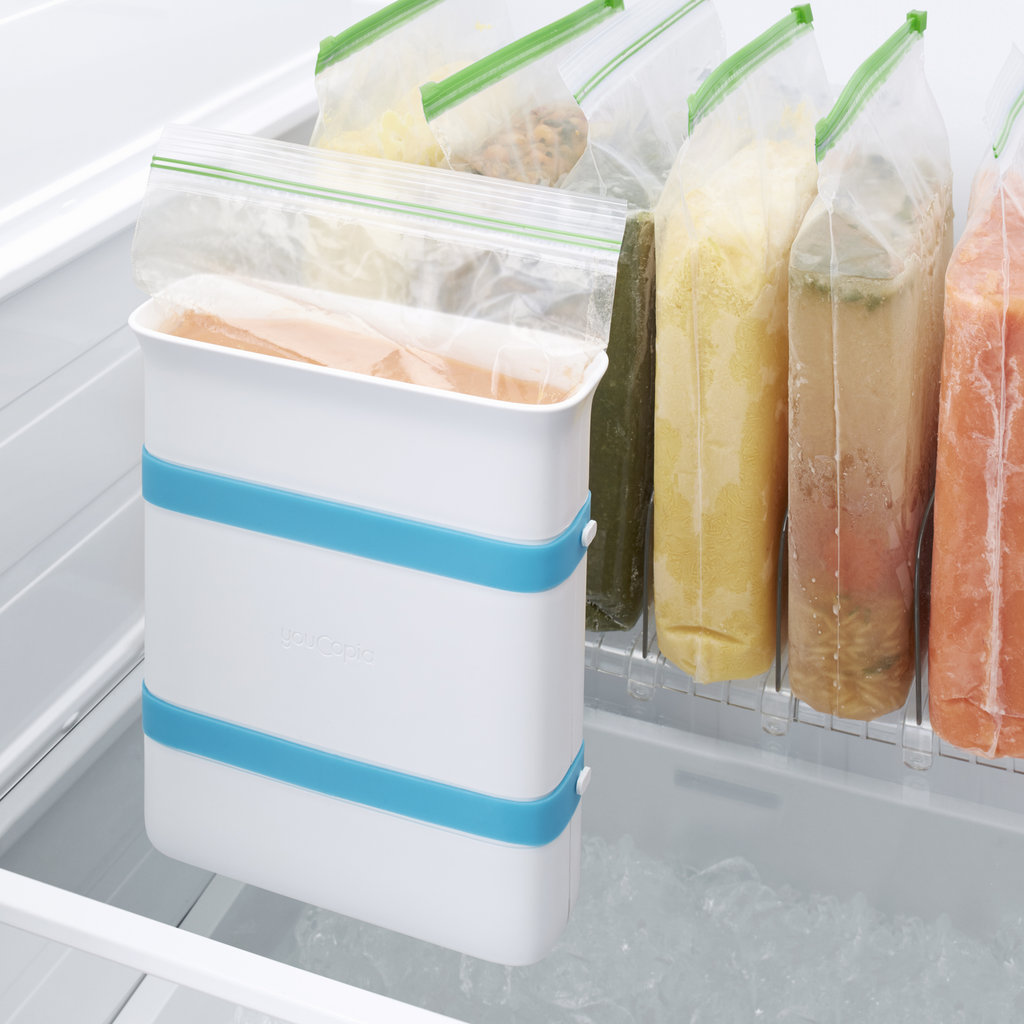 New
Award winner
On Sale
Sold Out
FreezeUp® Food Block Maker, 6 Cup
A mold for freezing food bags in easy-to-store blocks
Product Details
FreezeUp® Food Block Maker transforms soups, stews and sauces into tidy bags of frozen food for an organized freezer. Freezing leftovers and meal prep has never been easier. Simply insert a plastic storage bag into the container, fill and freeze in standing position. Silicone bands are then removed and the mold comes apart to reveal your perfectly frozen block of food. The food bags keep smells and colors from transferring to the mold so no clean-up is necessary before your next freeze. The uniform blocks of food save precious freezer space and defrost faster and safer than large cubes. With an organized freezer, your next meal is just a thaw away.
CAPACITY: Fits gallon-size plastic food storage bags ​to hold 6 cups (48 fl oz / 1419 mL)
EASY TO FILL: Stands vertically to hold bags open for mess-free filling and compact freezing​
FREEZE AND REVEAL: Silicone bands expand as food freezes in mold and are easy to remove when frozen block is ready for storage
SPACE SAVING: Creates thin blocks​ of food measuring approximately 2.0" D x 6.5" W x 8.0" H for an organized freezer space and faster, safer defrost
MADE TO FIT: Block maker measures 2.5" D x 7.3" W x 8.5" H​; Made from high-quality, BPA-free plastic that's durable and easy to clean
Instructions
Insert a food storage bag into the Food Block Maker and fold the top of the bag over the edges for mess-free filling.
Fill bag with food and seal the bag while trying to remove excess air.
Place the Food Block Maker in freezer, standing vertically.​
Wait at least 24 hours.
Once food is completely frozen, remove the two silicone bands and separate the two parts of the mold to reveal your frozen block of food.
If cleaning is necessary, please hand wash. We do not recommend putting the Food Block Maker in the dishwasher.
Product Dimensions
We spend a lot of time thinking about our customers' needs so we can design organization products that won't disappoint. If an item purchased on our website doesn't work for you, for any reason, you can return it within 60 days of receipt. Simply reach out via email (support@youcopia.com) or phone (888-973-9288) to receive a return authorization (RA) number. If your product was purchased from another retailer, you will need to return the product to that same retailer.
Learn more
about our policy on returns and exchanges.
Makes meal prep easy-freezy