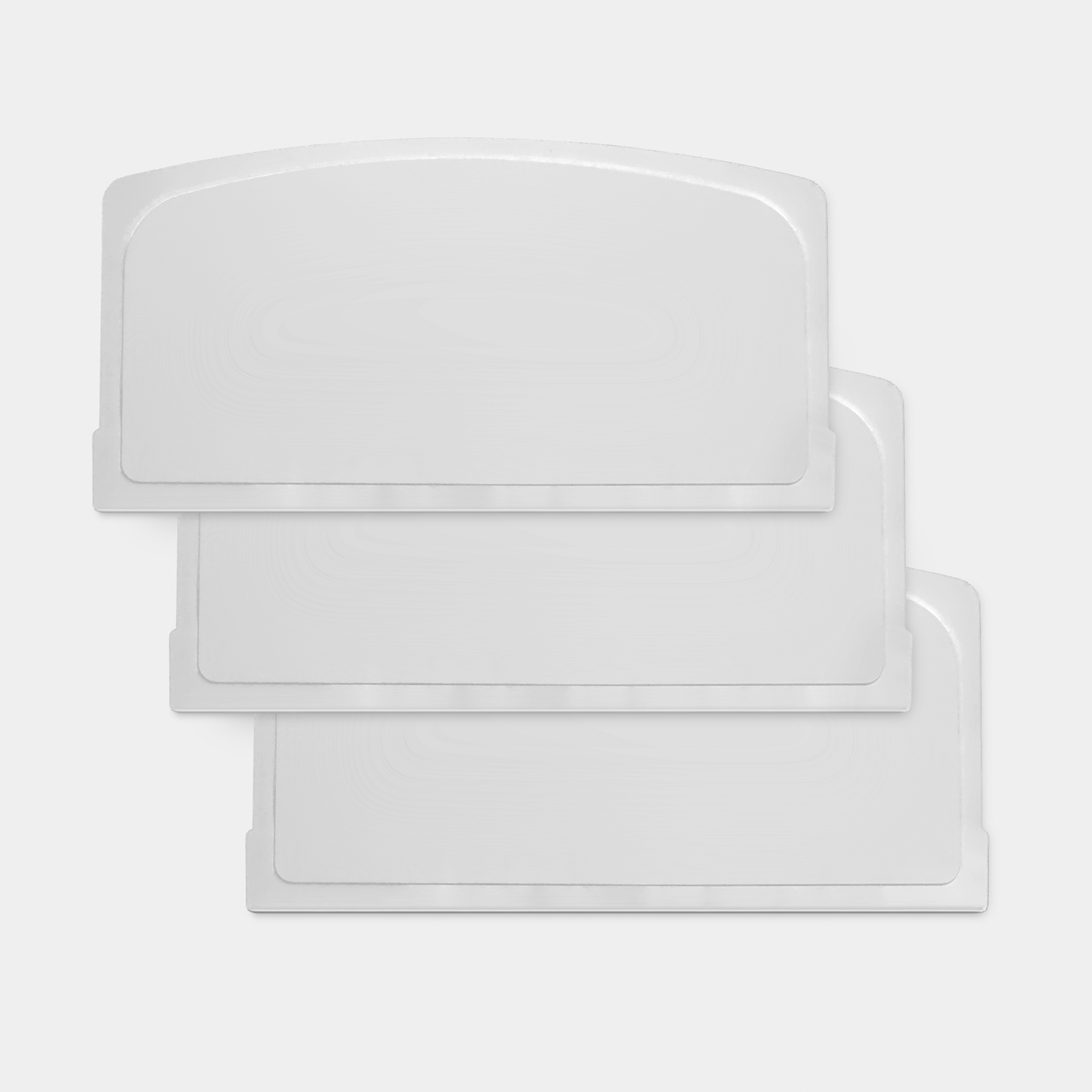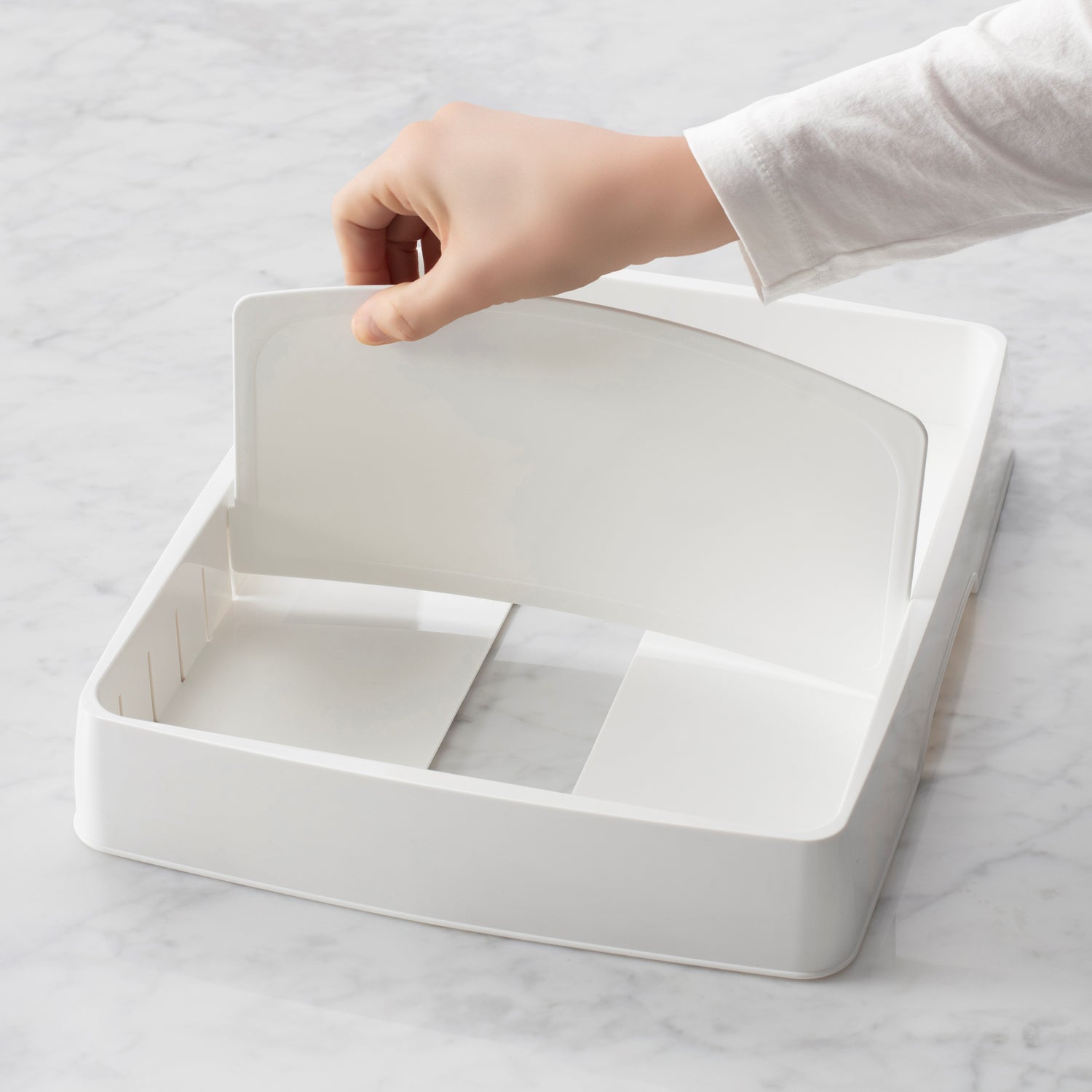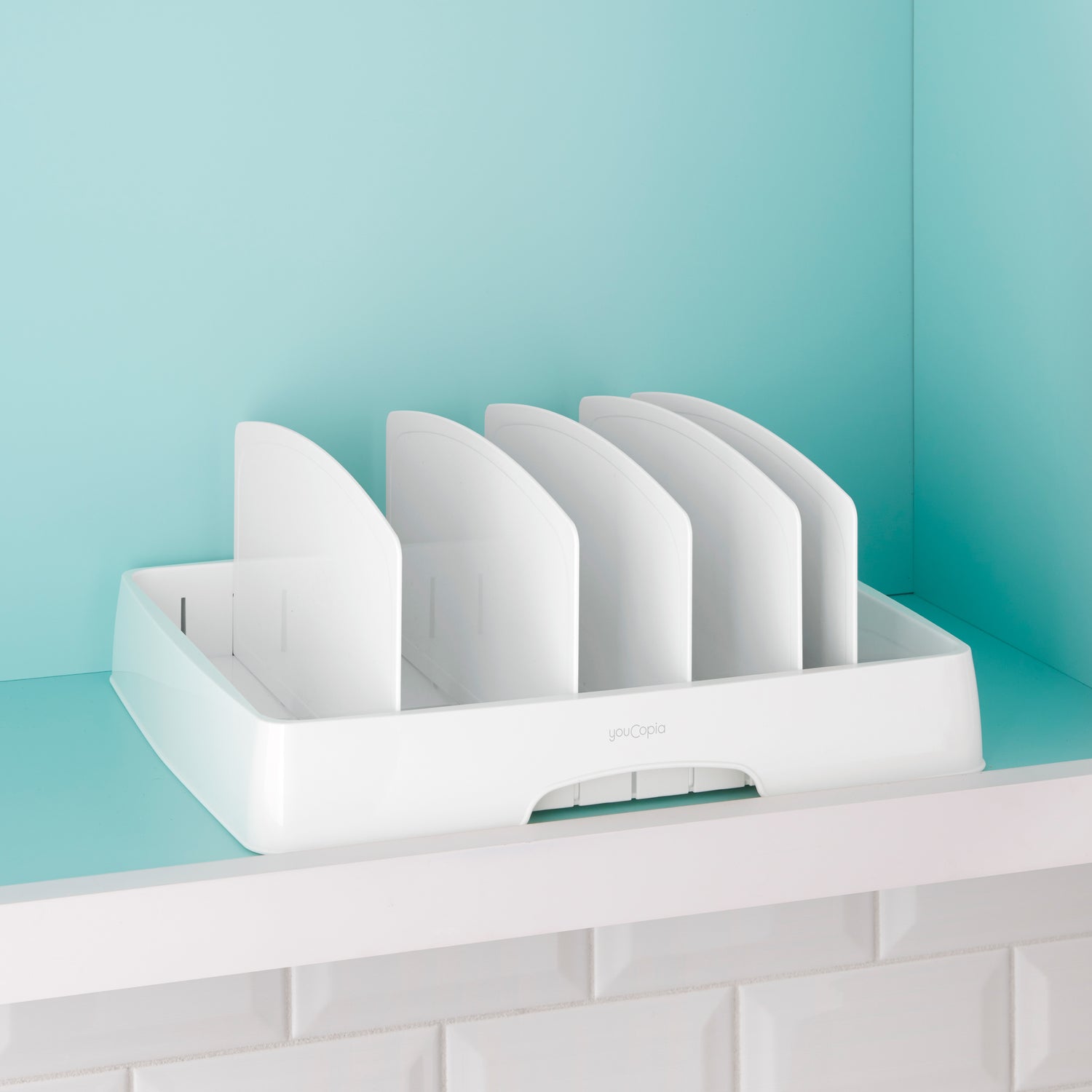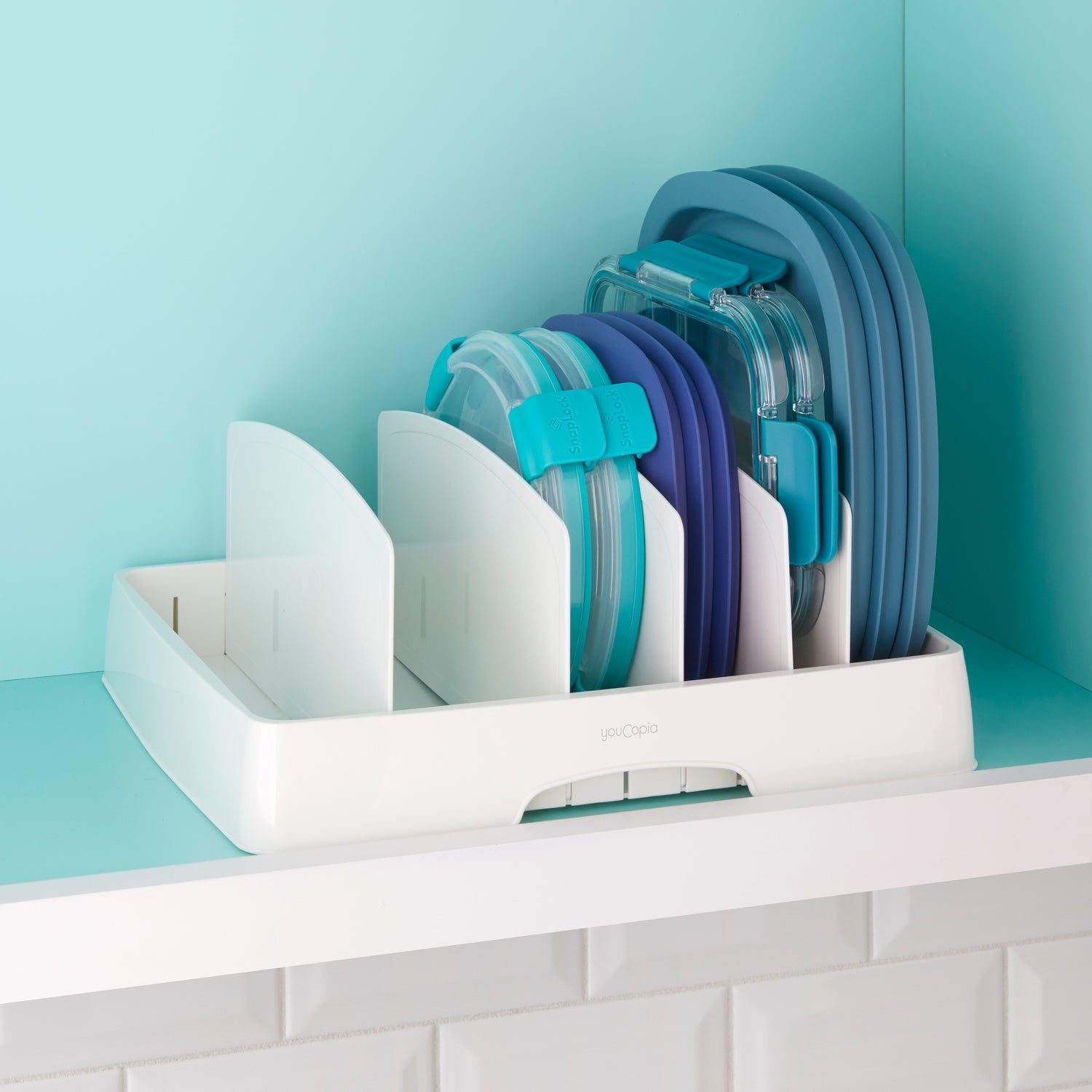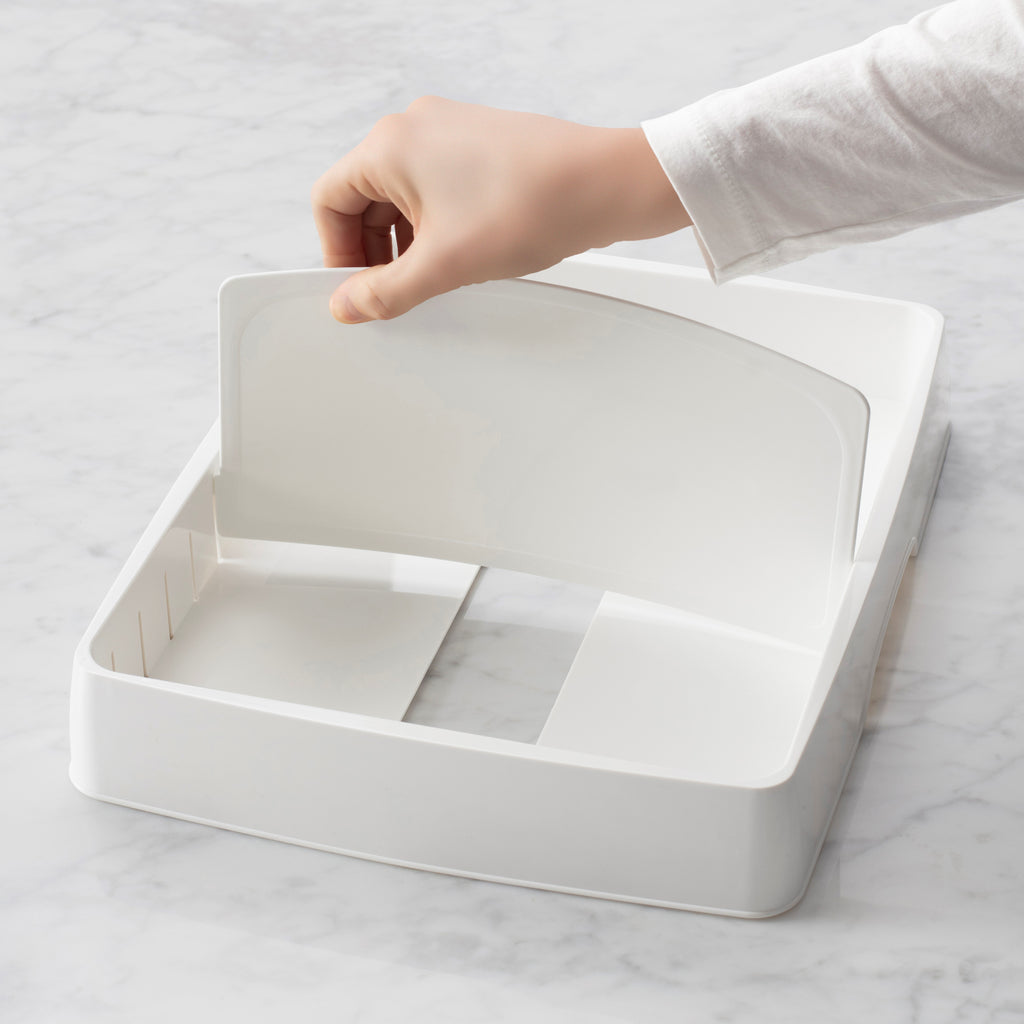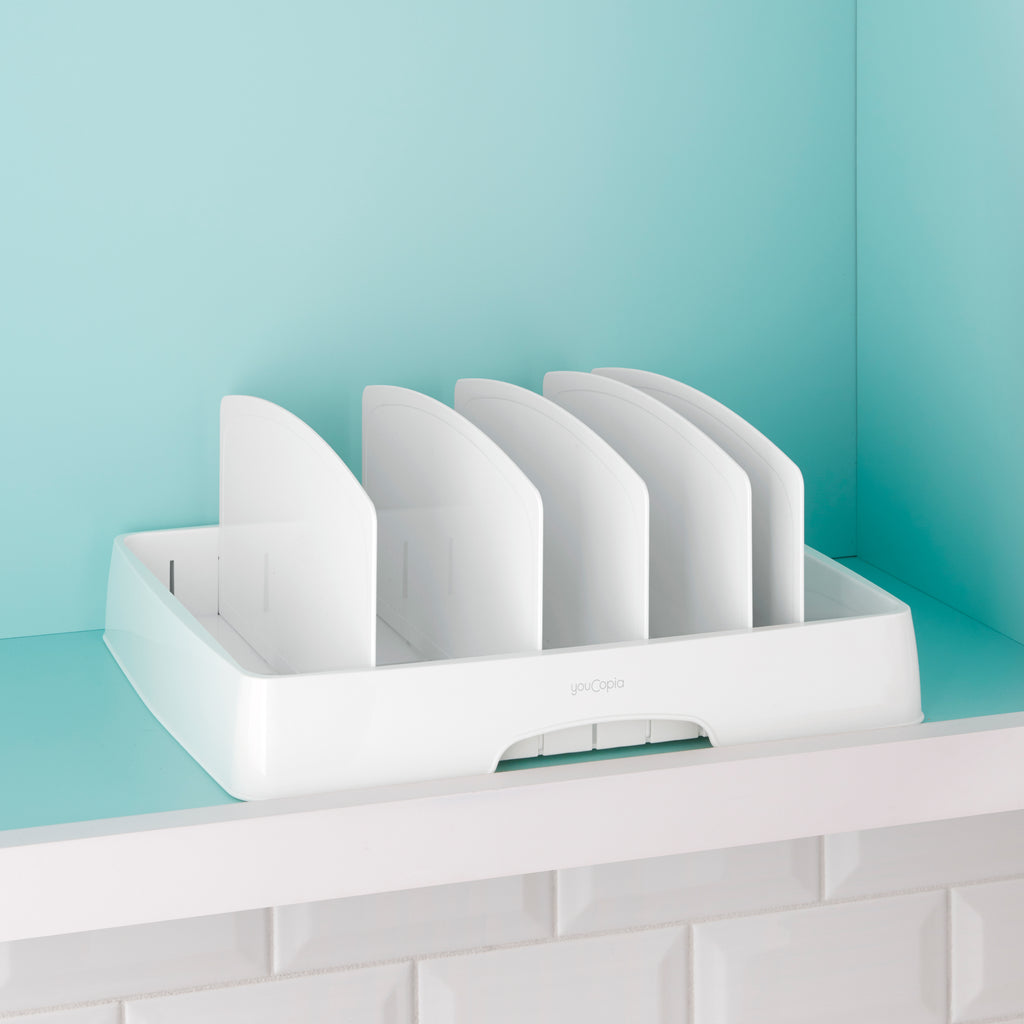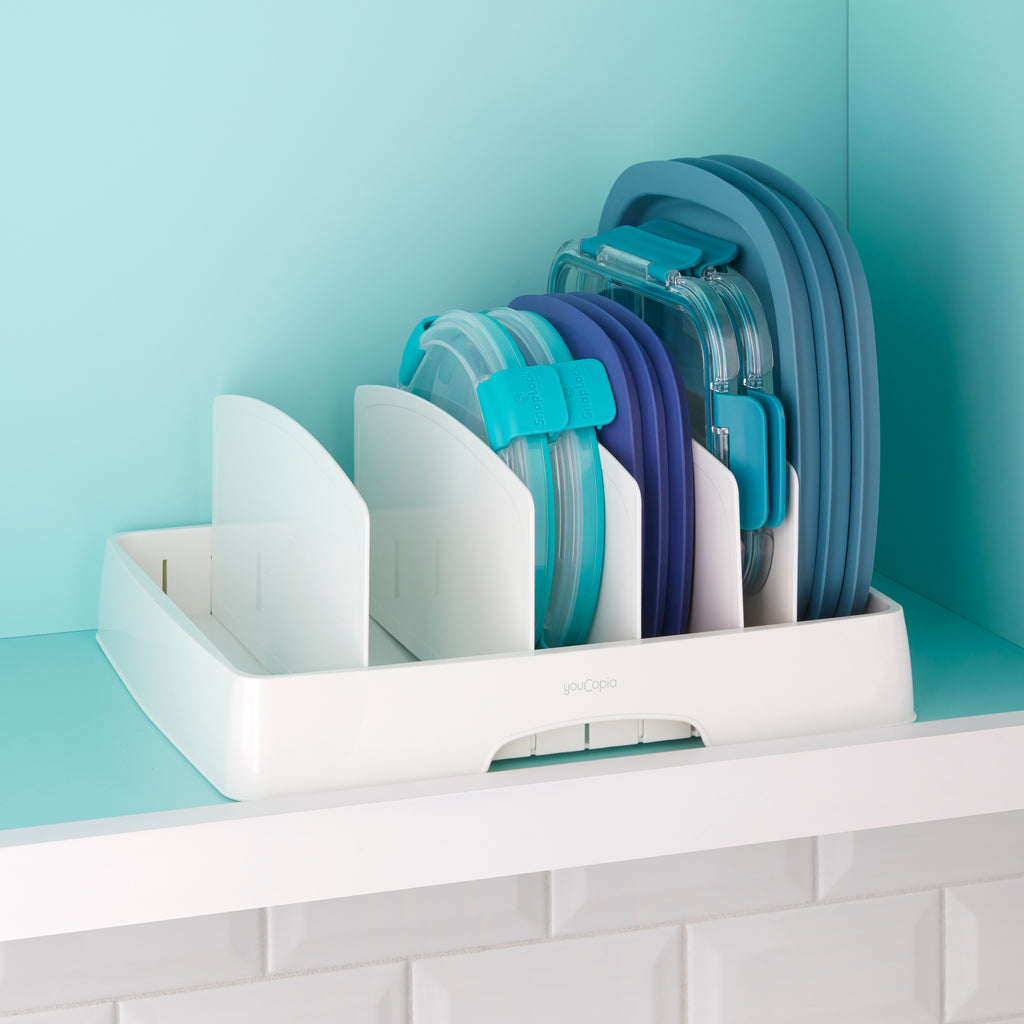 New
Award winner
On Sale
Sold Out
StoraLid® Large Extra Dividers
Product Details
This set includes three ( 3 ) extra dividers for YouCopia's StoraLid Large. Some customers prefer additional dividers if they are storing thin items and want to create more sections within the StoraLid.
You can position these dividers to keep container lids upright and separated so it's easy to find and retrieve one item at a time.
Set of 3 extra dividers that fit StoraLid Large

Each divider measures 9.7" wide by 5.0" tall and fits in the StoraLid base
Tall dividers are perfect for large container lids with clips, reusable bags, kids plates, napkins and more
Creates more sections for lids to keep everything upright
Dividers are made of BPA-free plastic, easy to clean, no installation required
Instructions


Place base on flat surface.
With two hands, bend dividers and insert ends into wall slots at desired location.
Adjust any time.
We spend a lot of time thinking about our customers' needs so we can design organization products that won't disappoint. If an item purchased on our website doesn't work for you, for any reason, you can return it within 60 days of receipt. Simply reach out via email (support@youcopia.com) or phone (888-973-9288) to receive a return authorization (RA) number. If your product was purchased from another retailer, you will need to return the product to that same retailer.
Learn more
about our policy on returns and exchanges.