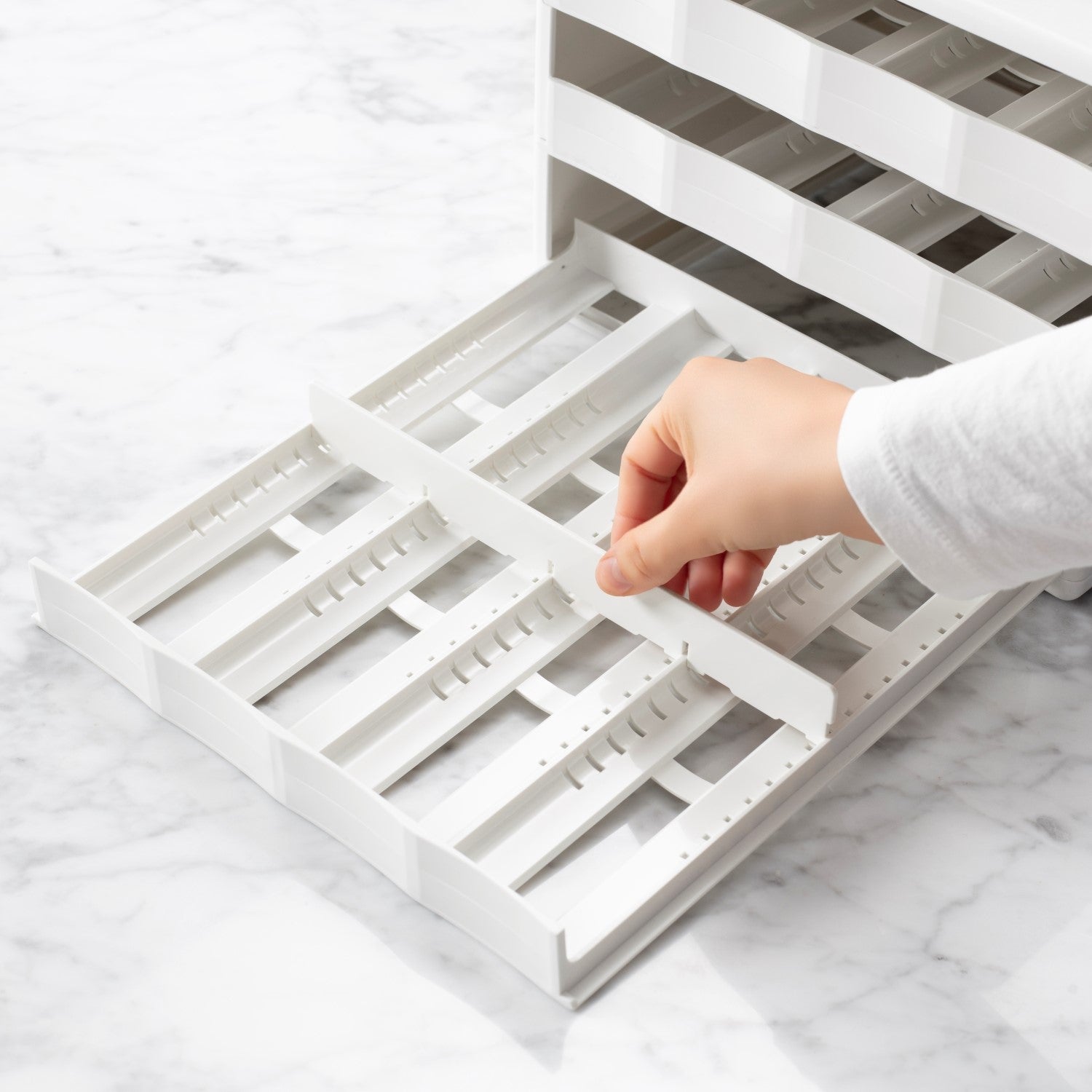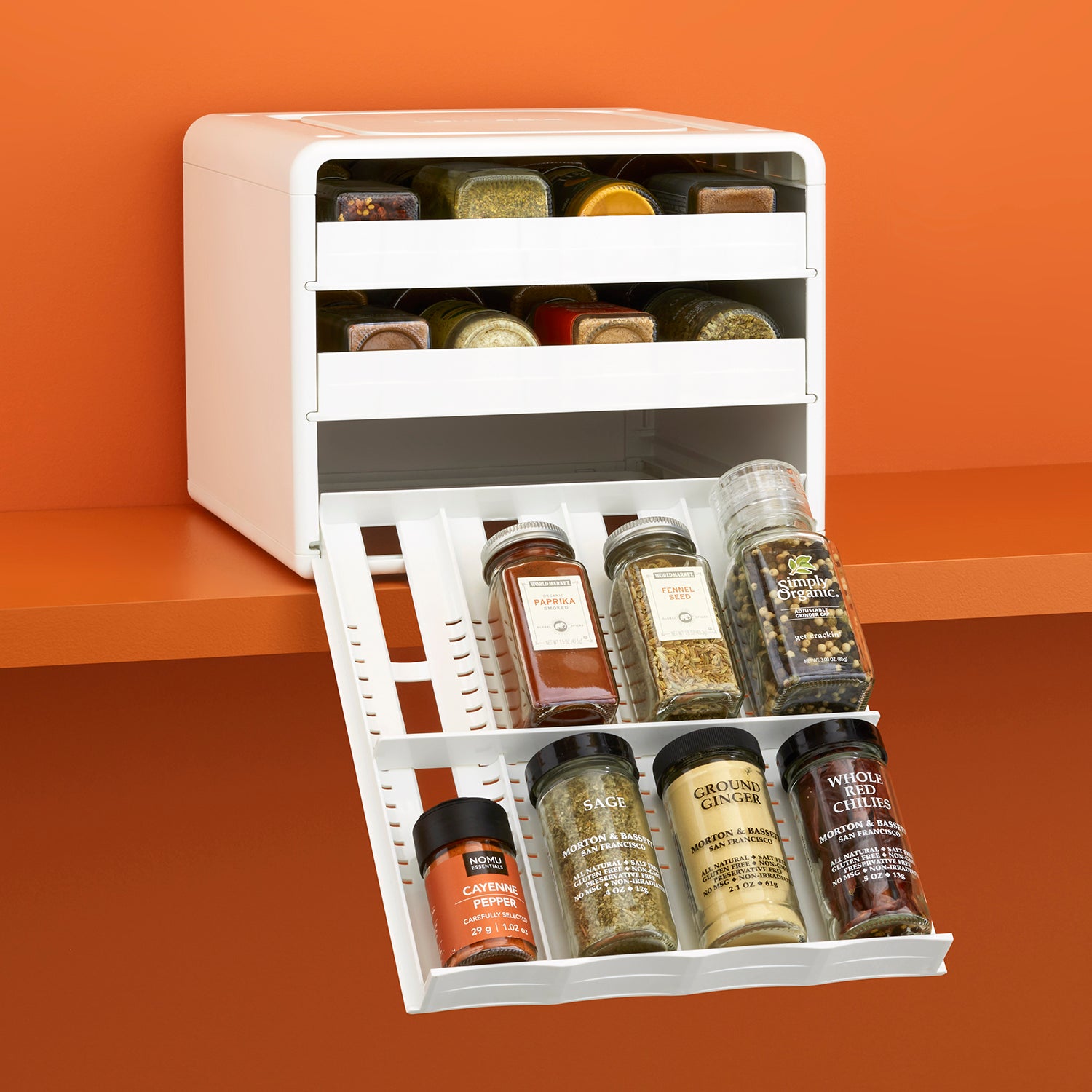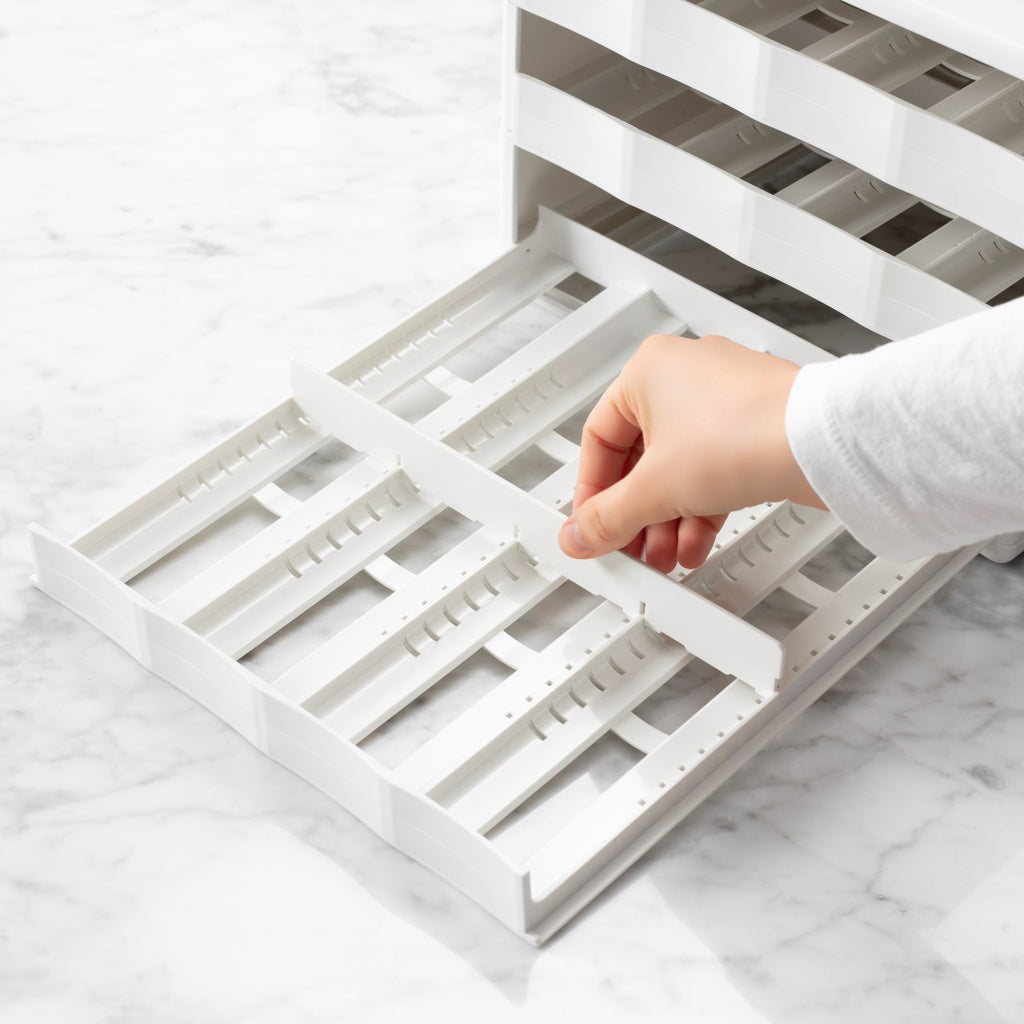 New
Award winner
On Sale
Sold Out
SpiceStack® Adjustable Extra Dividers
Product Details
This set includes three ( 3 ) extra dividers for YouCopia's Adjustable SpiceStack. Some users prefer additional dividers if they are storing smaller bottles or containers of spices.
You can position these adjustable dividers to keep spice bottles separated so it's easy to find and retrieve one item at a time. 
Round, square, short or tall? SpiceStack will hold them all with a universal drawer design. When spices are organized just the way you want, you'll be cooking like a pro.
Set of 3 extra dividers that fit the Adjustable SpiceStack

Pick the right height to fit spices

Dividers will "click" into place in the SpiceStack drawer and will not pop out
Instructions
We spend a lot of time thinking about our customers' needs so we can design organization products that won't disappoint. If an item purchased on our website doesn't work for you, for any reason, you can return it within 60 days of receipt. Simply reach out via email (support@youcopia.com) or phone (888-973-9288) to receive a return authorization (RA) number. If your product was purchased from another retailer, you will need to return the product to that same retailer.
Learn more
about our policy on returns and exchanges.