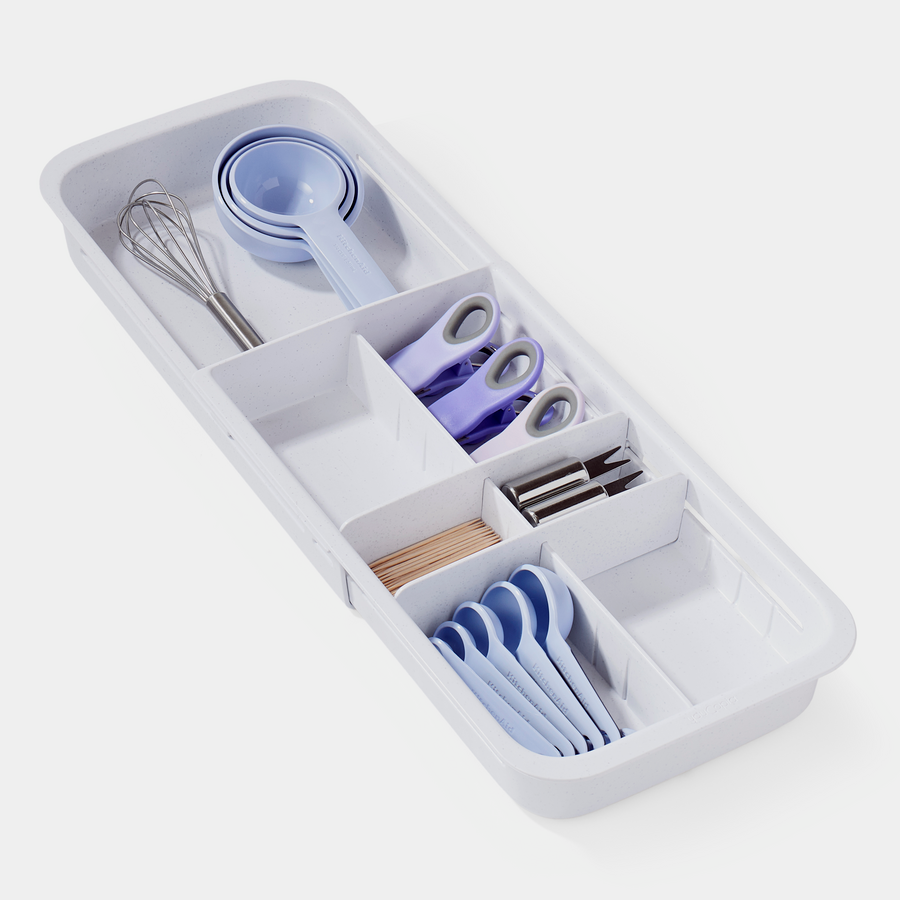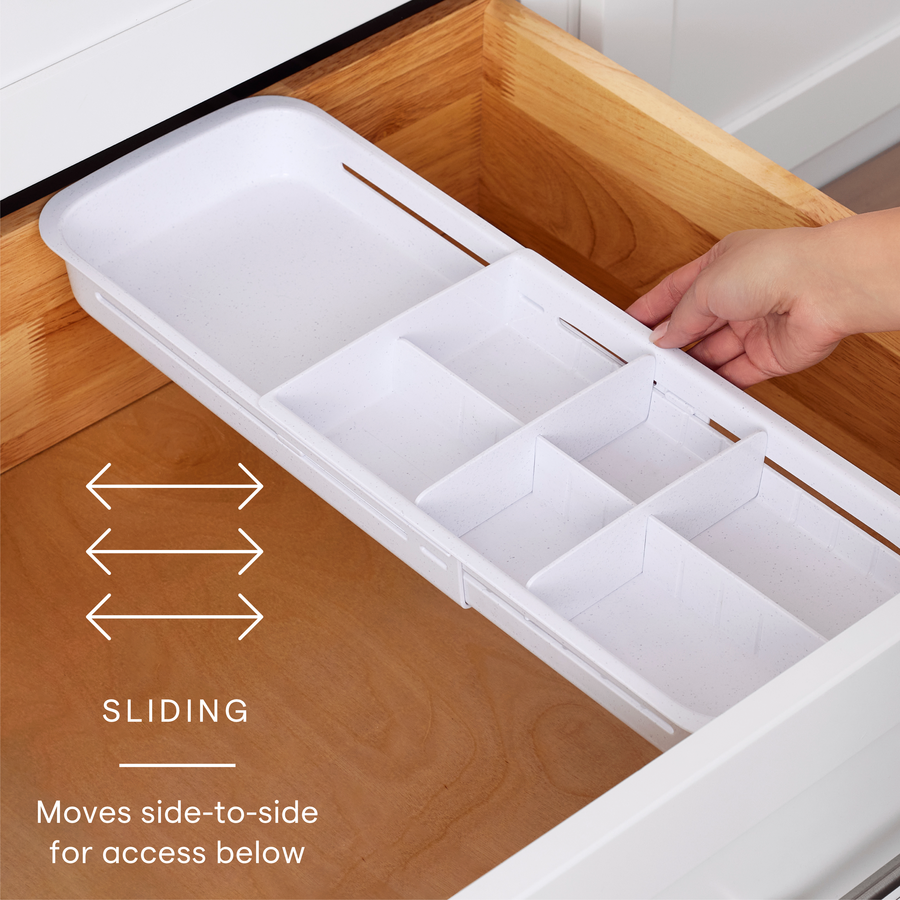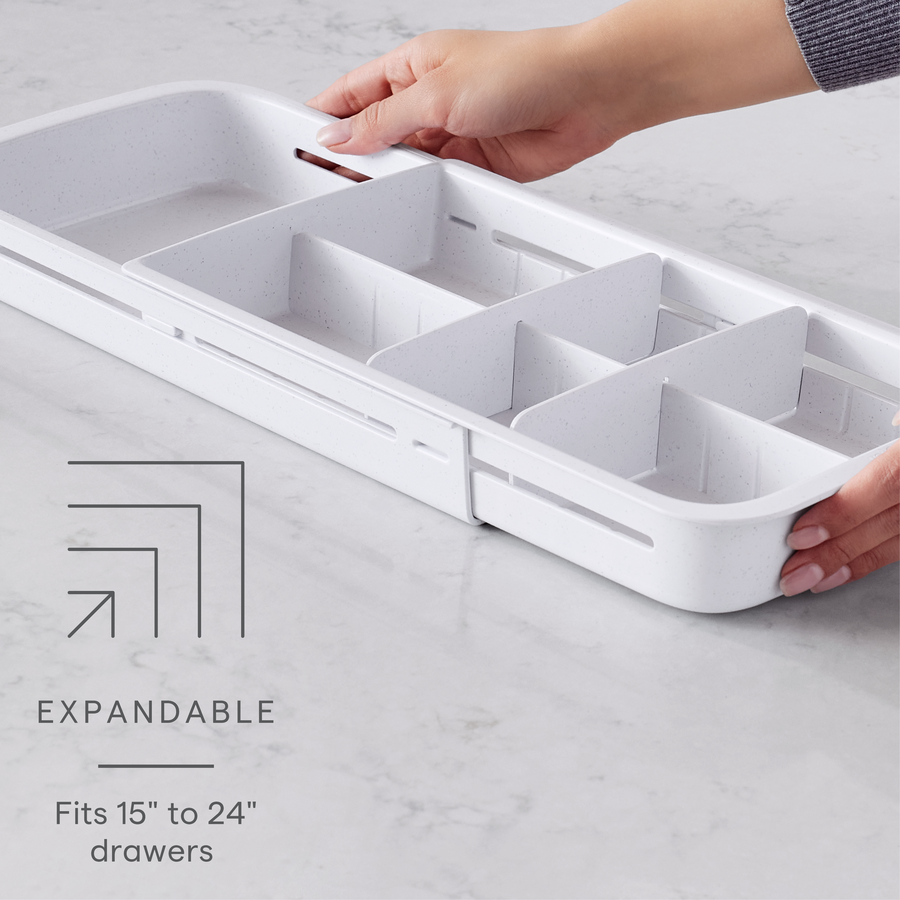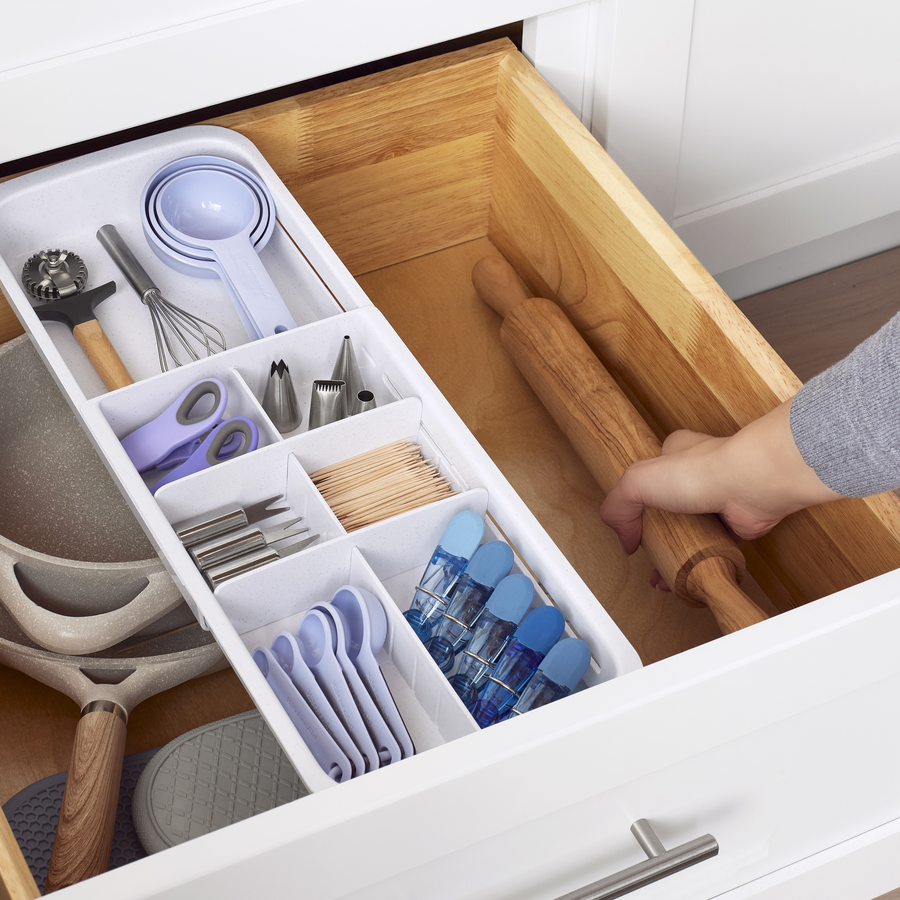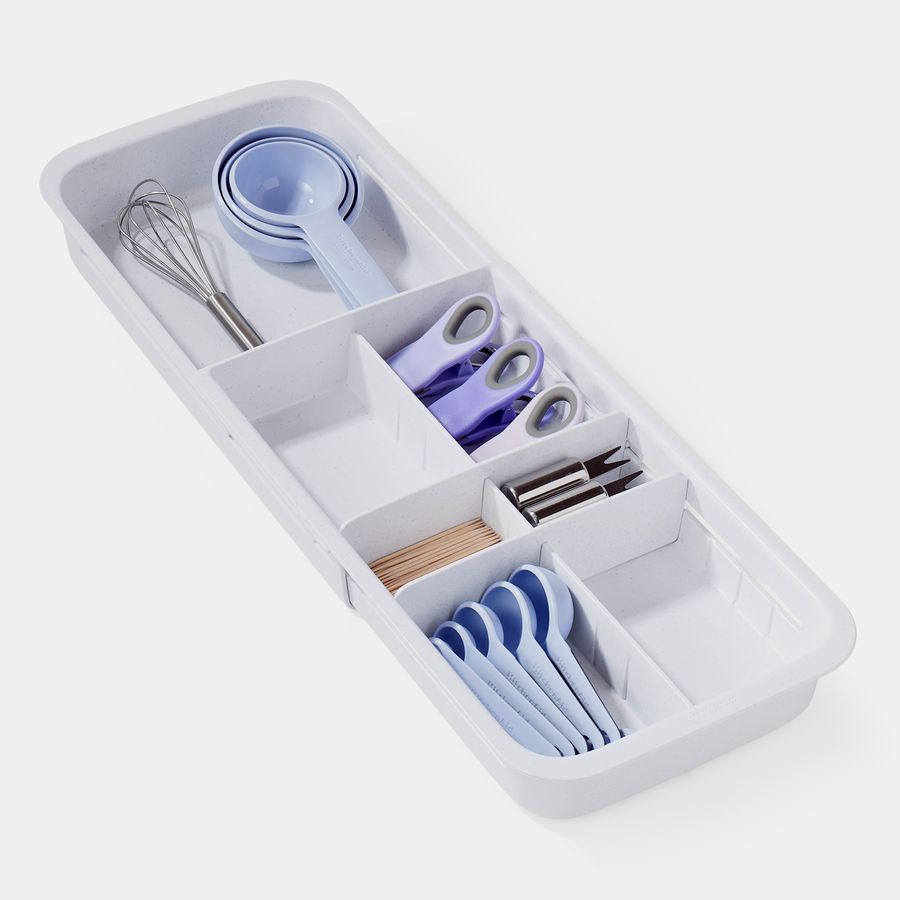 New
Award winner
On Sale
Sold Out
DrawerFit® Sliding Drawer Tray
An expandable top tray for drawers
Product Details
DrawerFit® Sliding Drawer Tray adds a layer of organization to your drawer. It expands to fit (and sit) on drawer frames. A gentle push slides the tray across for access to items stored below. Adjustable dividers create compartments so everything fits. With an organized tray on top, your drawer will be a level up.
MAXIMIZES DRAWER SPACE: Creates a second level of storage to organize small items in a drawer
QUICK SET-UP:Tray expands from 15" to 24" and includes two adjustable dividers
STAYS ON TOP: Locking teeth keep tray extended to sit on top of drawer frame
SLIDES OUT OF THE WAY: Tray glides across drawer for easy access to items stored below
MADE TO FIT: Measures 15.0"-24.0" D x 7.1" W x 2.0" H; made with high-quality, BPA-free, recycled plastic in speckled white color
Instructions
Instructions:
Gently pull the opposite side of the tray (the ratchet will make noise) to extend to the opposite side of the drawer.
Hang the tray by resting the opposite tab on the opposite side of the drawer.
Insert adjustable dividers to divide tray space into smaller compartments.
Slide tray side-to-side to access items stored below.
What size is the DrawerFit® Sliding Drawer Tray?
We spend a lot of time thinking about our customers' needs so we can design organization products that won't disappoint. If an item purchased on our website doesn't work for you, for any reason, you can return it within 60 days of receipt. Simply reach out via email (support@youcopia.com) or phone (888-973-9288) to receive a return authorization (RA) number. If your product was purchased from another retailer, you will need to return the product to that same retailer.
Learn more
about our policy on returns and exchanges.
Next level drawer storage