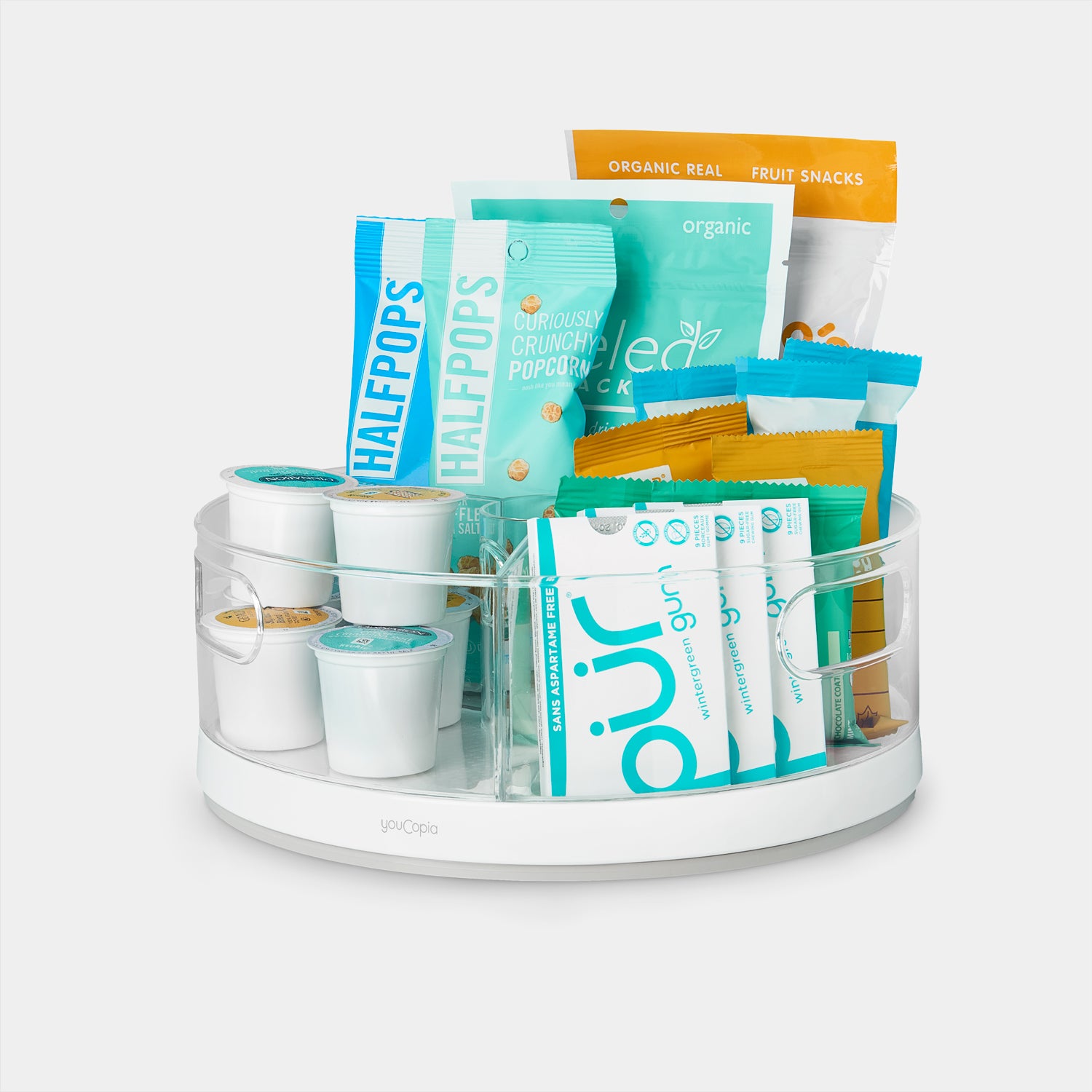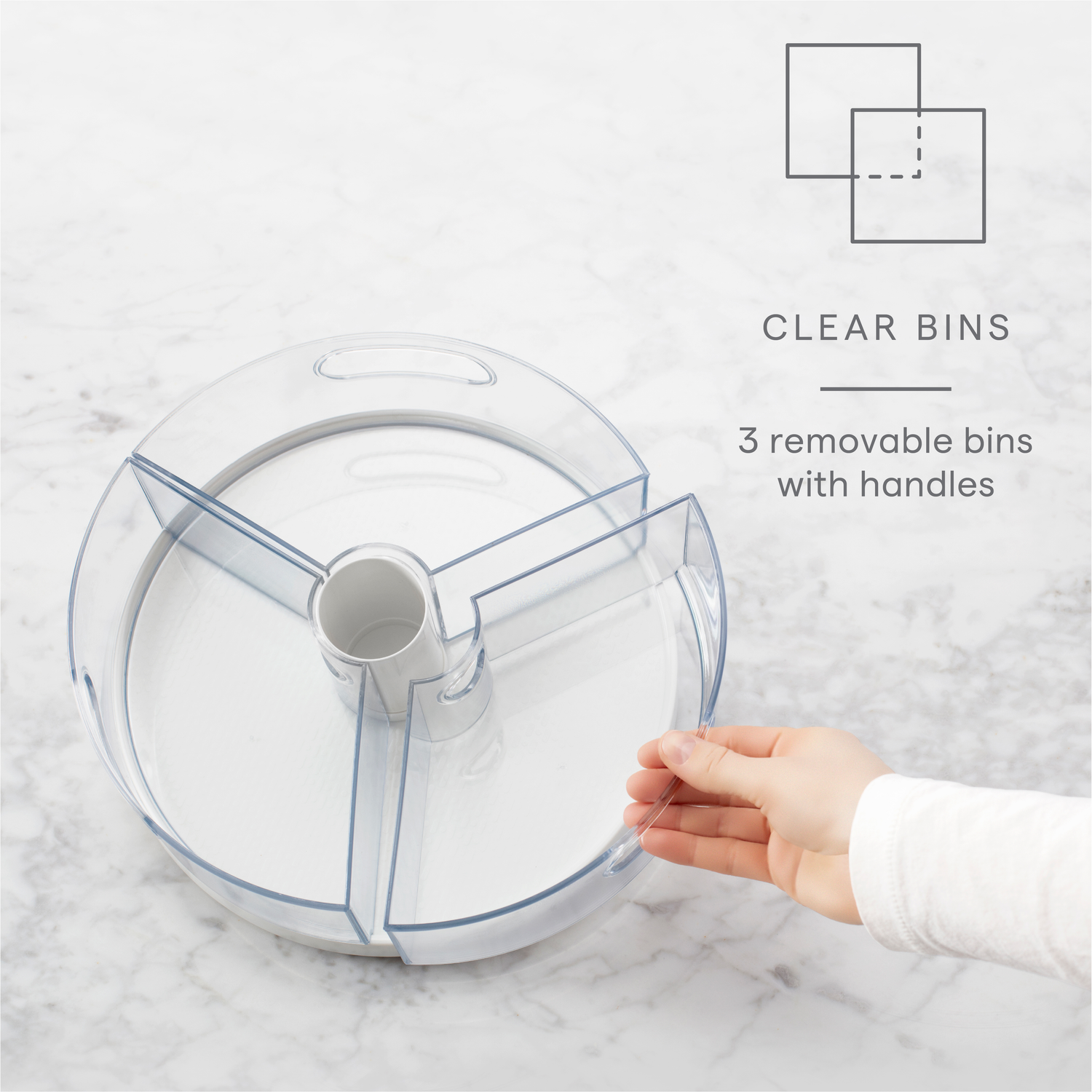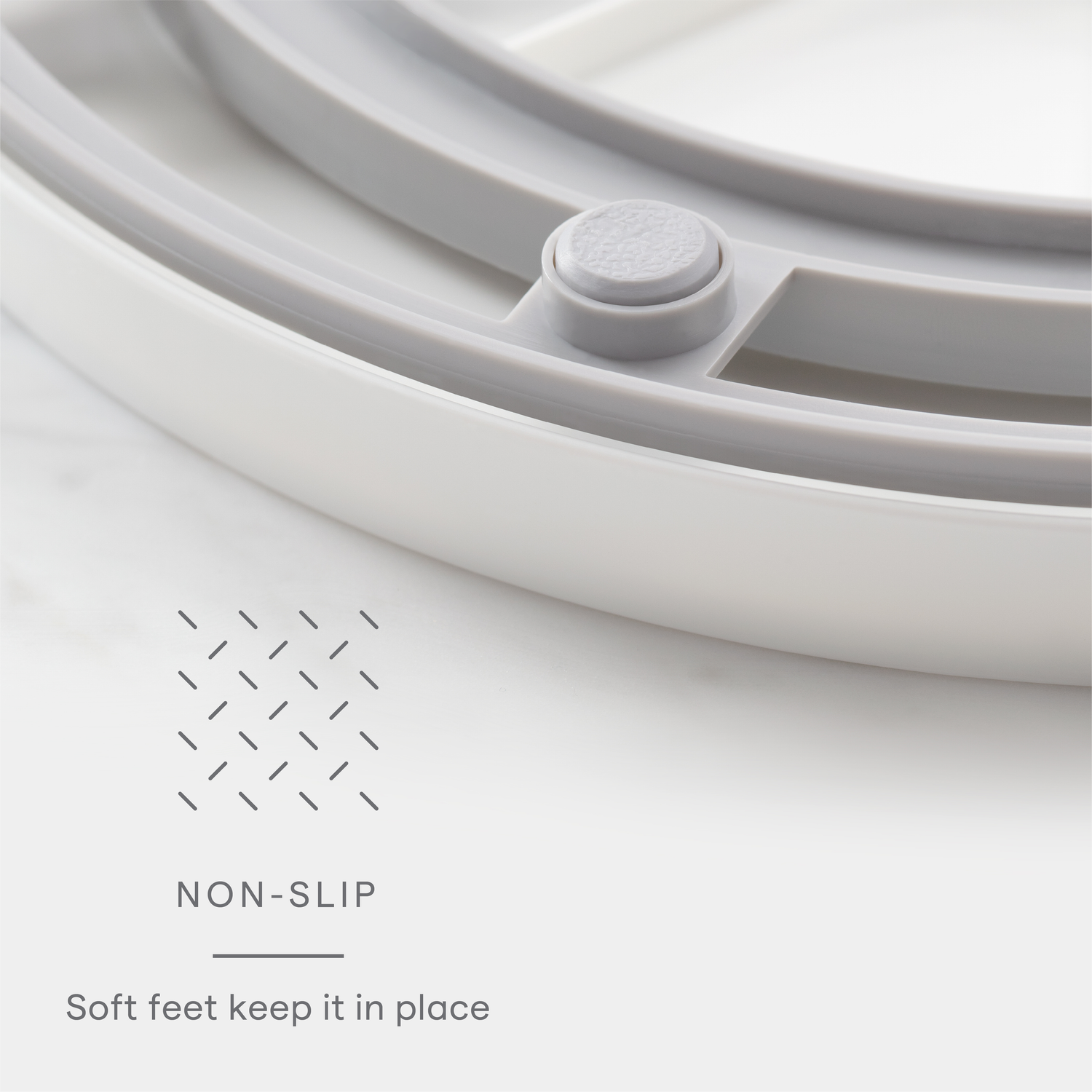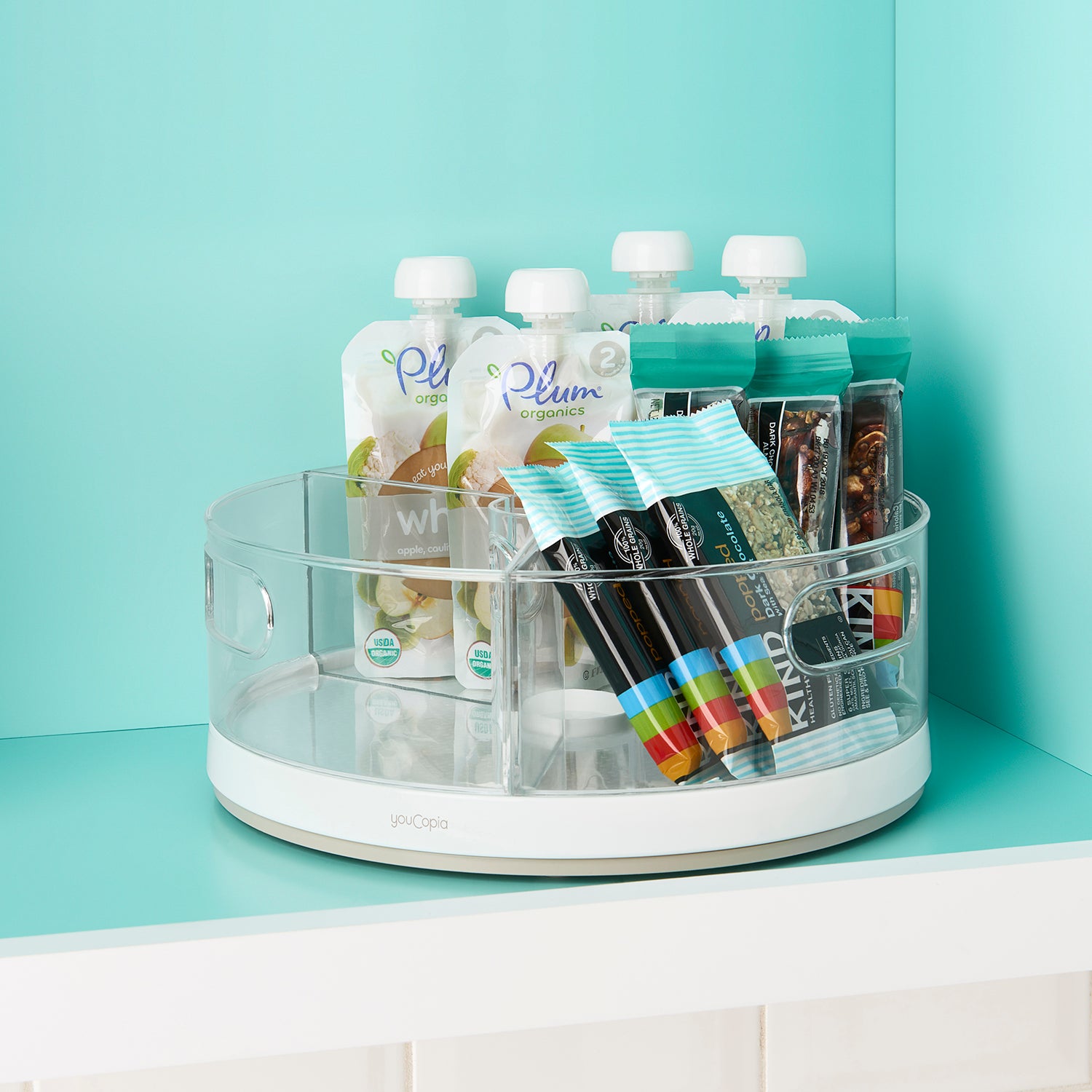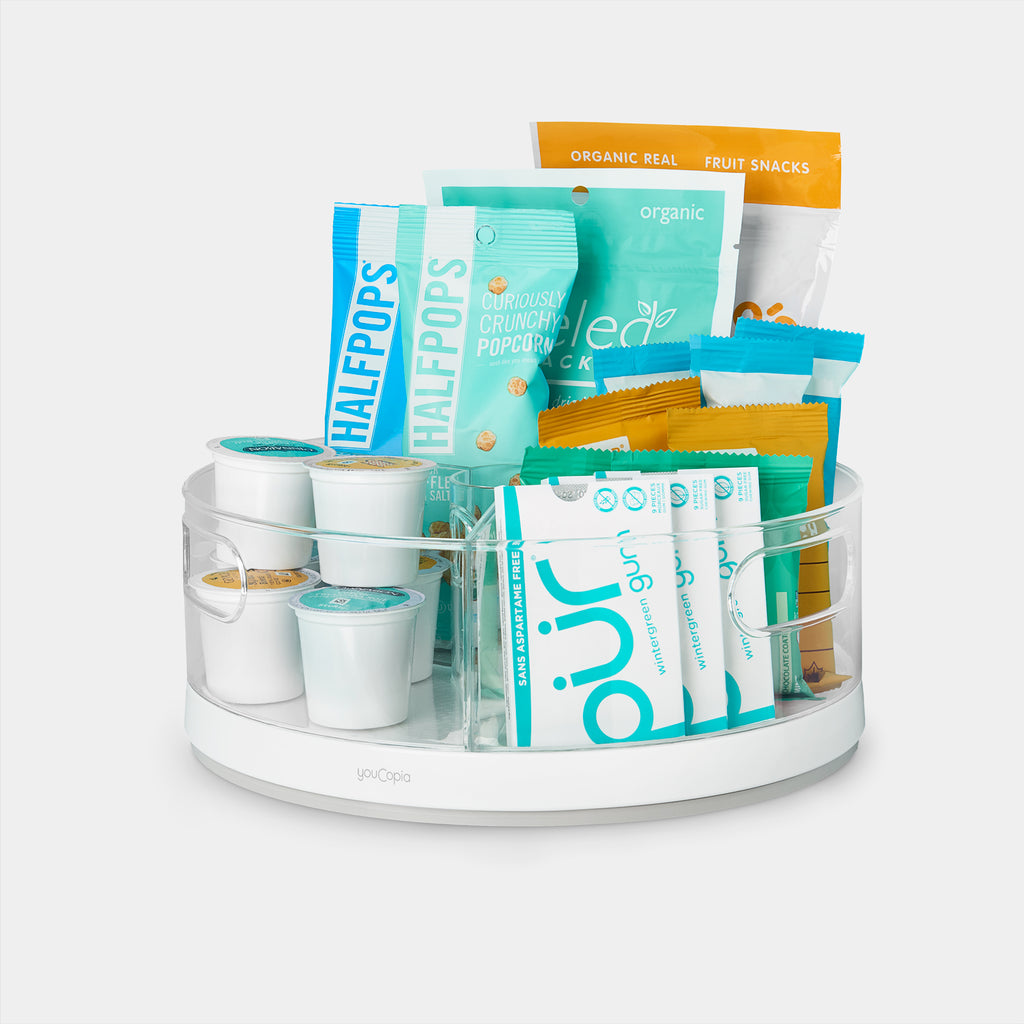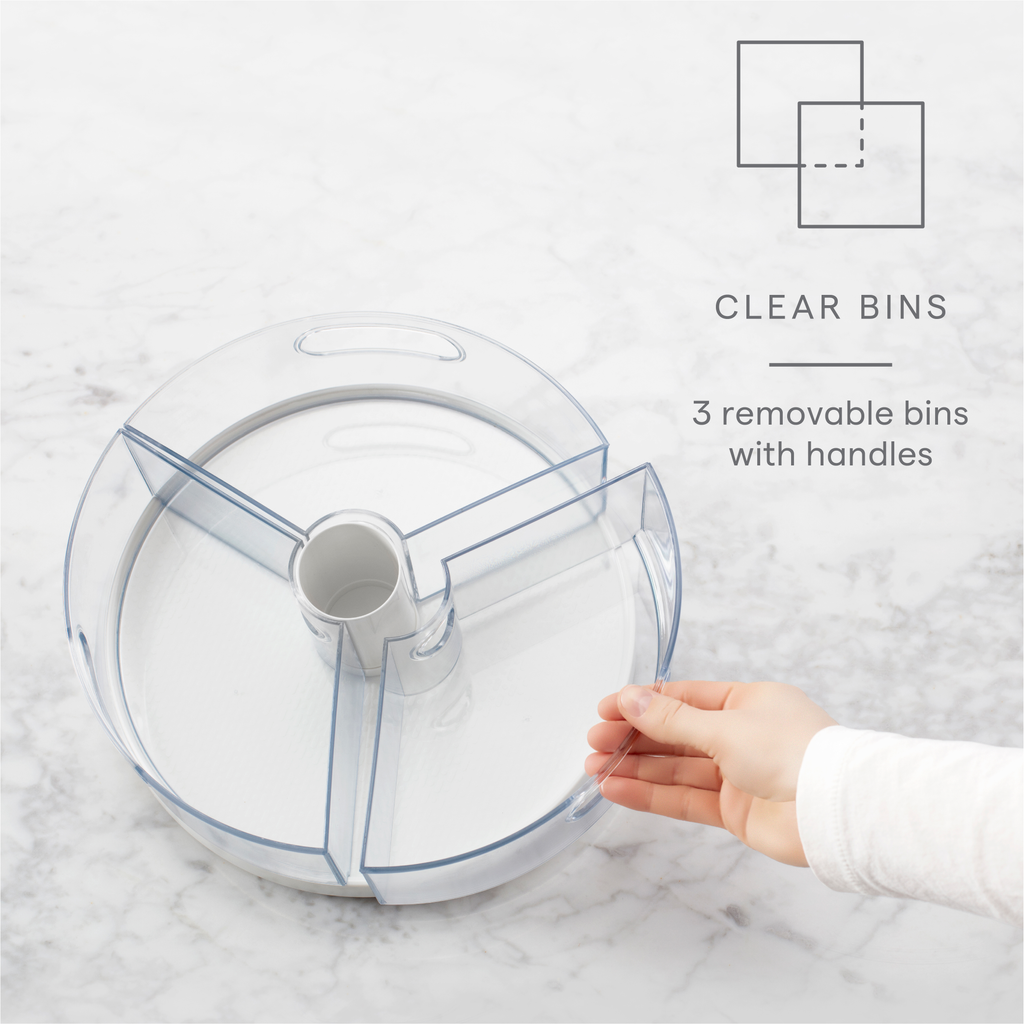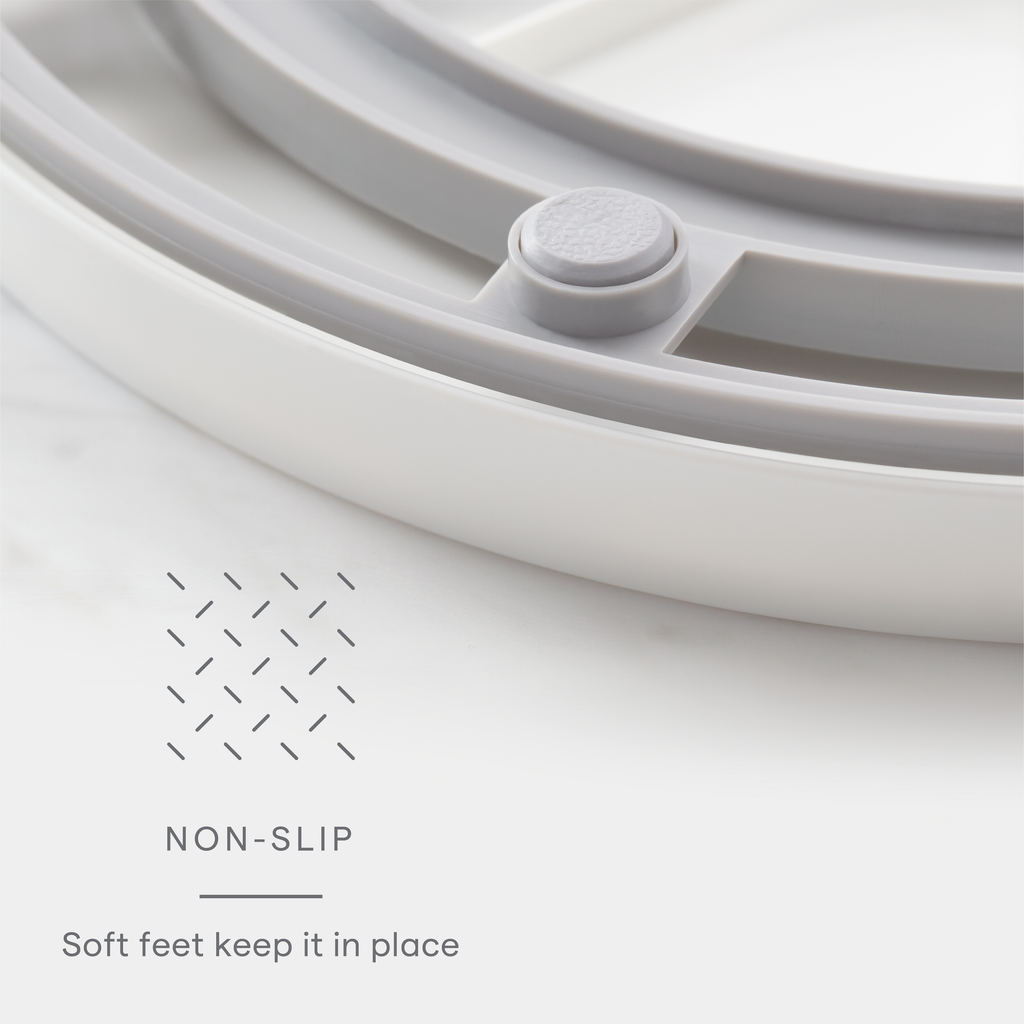 New
Award winner
On Sale
Sold Out
Crazy Susan® Turntable Organizer with 3 Bins
An 11" turntable to organize small items in your cabinet, pantry or bathroom
Product Details
The Crazy Susan Turntable with Bins keeps small items (think snacks, packets, pods and bottles) organized and accessible. You can quickly spin, see and select things from three clear, removable bins. Clutter-less cabinets will set you free from daily dig-and-search time.
Includes 3 removable bins with handles
Rotates smoothly on stainless steel ball bearings
Non-slip feet keep turntable in place
Durable, easy to clean and BPA-free
One minute set-up, no installation required
Instructions
Place turntable on any flat surface in a cabinet or pantry.
Load bins with items.
Lift bins up and out with handles for an easy reach.
Product Dimensions
We spend a lot of time thinking about our customers' needs so we can design organization products that won't disappoint. If an item purchased on our website doesn't work for you, for any reason, you can return it within 60 days of receipt. Simply reach out via email (support@youcopia.com) or phone (888-973-9288) to receive a return authorization (RA) number. If your product was purchased from another retailer, you will need to return the product to that same retailer.
Learn more
about our policy on returns and exchanges.
A hardworking lazy susan that won't sweat (or hide) the small stuff