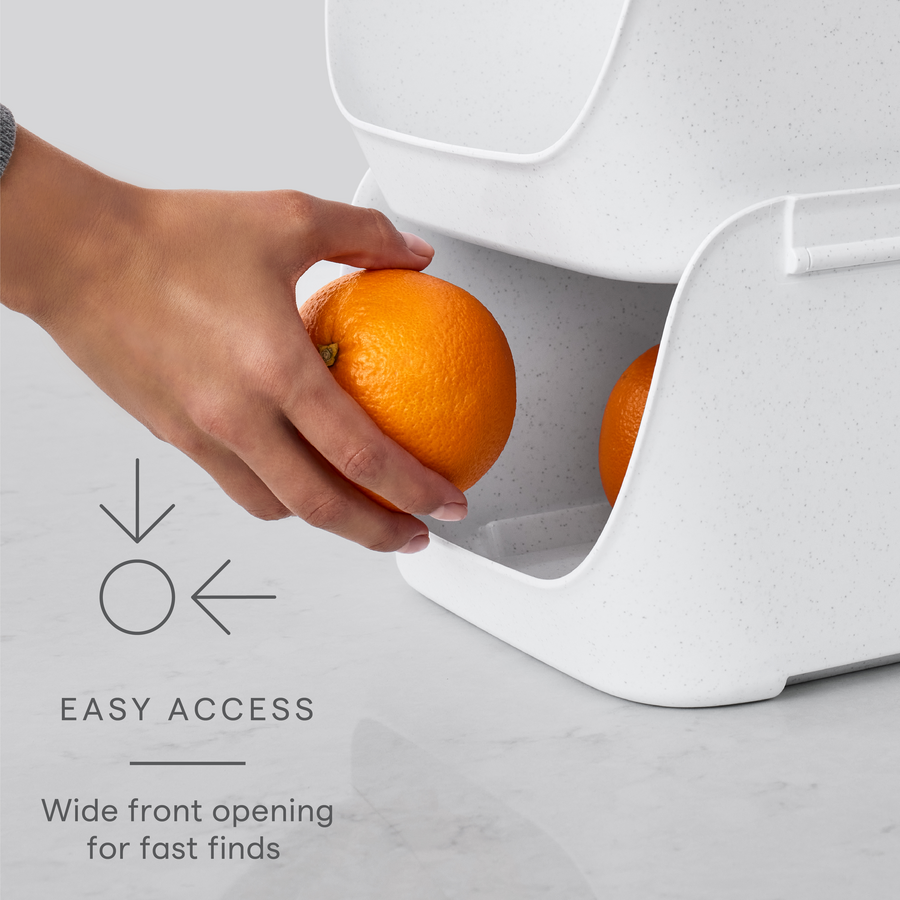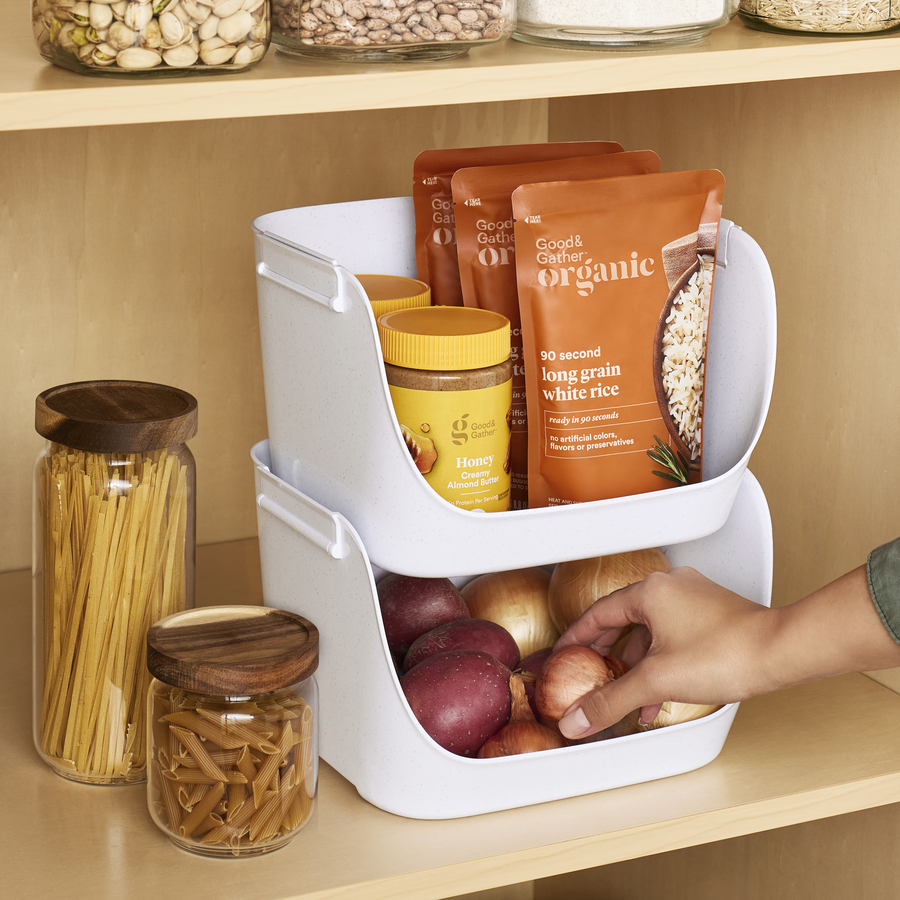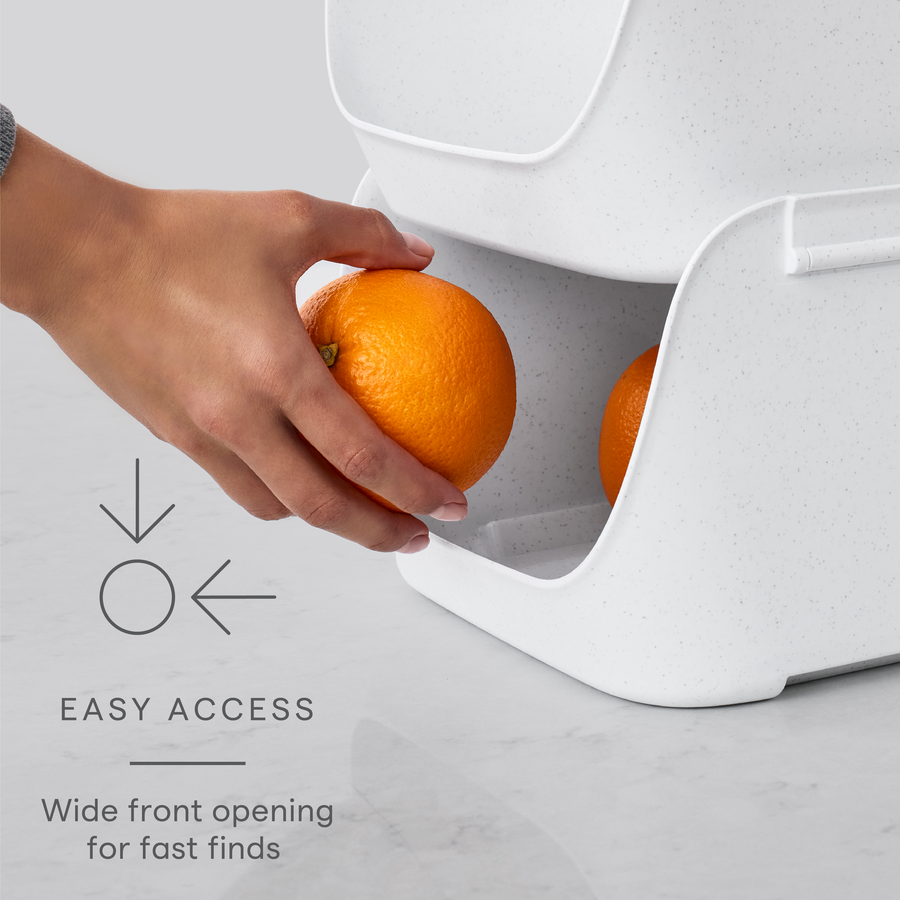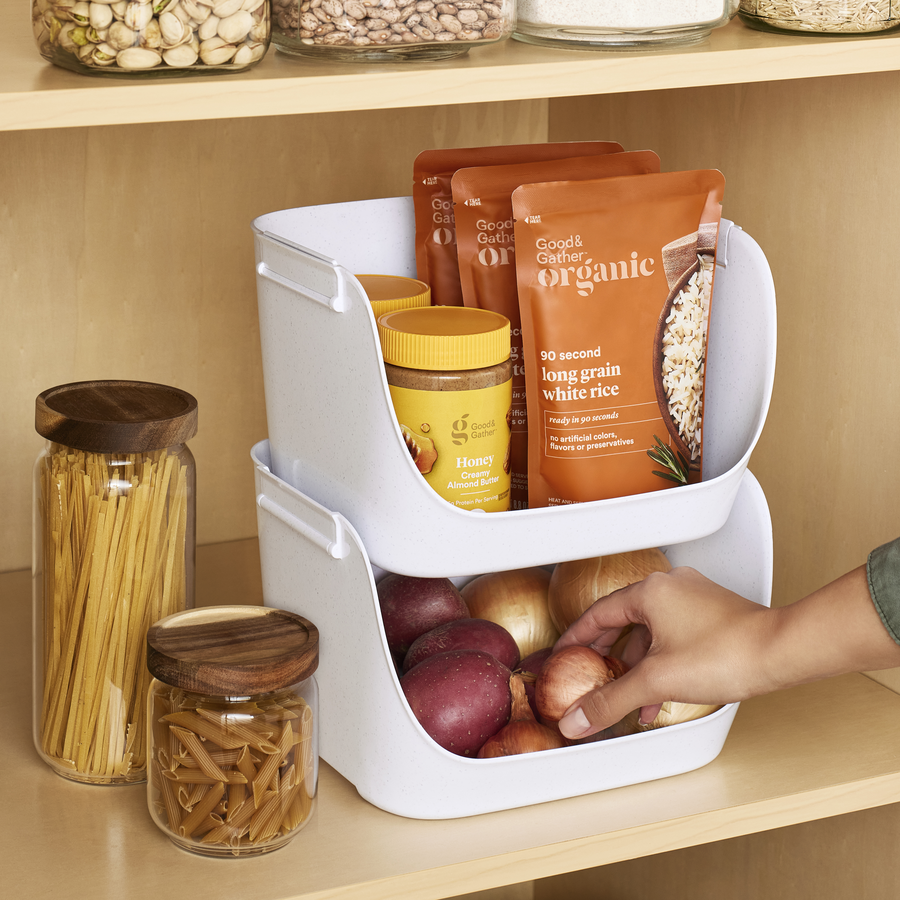 New
Award winner
On Sale
Sold Out
ShelfBin™ Stacking Pantry Bins, 2-Pack
Stackable storage for food items
Product Details
ShelfBin™ Stacking Bins transform your pantry with sturdy, space-saving storage. Two bins stack or sit side-by-side to hold produce, dry goods and snacks. A wide opening at the front of each bin provides easy access to items stored inside. With an organized pantry, you can make some mealtime magic.
DOUBLES YOUR SPACE: Includes 2 bins for stackable pantry storage
STORES IT ALL: Organizes produce, dry goods, baking supplies, snacks and more
FASTER FINDS: Wide front opening provides quick access to items
LONG-LASTING: Solid material is durable, BPA-free and easy to clean
MADE TO FIT: Measures 10.0" D x 8.8" W x 6.6" H (12.3" H stacked); made with high-quality, recycled plastic; speckled white color
Instructions
To stack, flip down side supports of bottom bin and place the other bin on top. Make sure the indent in the (top bin) base is sitting directly on the bottom bin supports.
To nest, flip side supports up until you hear a click. Place top bin down inside bottom bin.
To clean, simply wash and rinse in the sink.
Product Dimensions
We spend a lot of time thinking about our customers' needs so we can design organization products that won't disappoint. If an item purchased on our website doesn't work for you, for any reason, you can return it within 60 days of receipt. Simply reach out via email (support@youcopia.com) or phone (888-973-9288) to receive a return authorization (RA) number. If your product was purchased from another retailer, you will need to return the product to that same retailer.
Learn more
about our policy on returns and exchanges.
A stack-and-see organizer