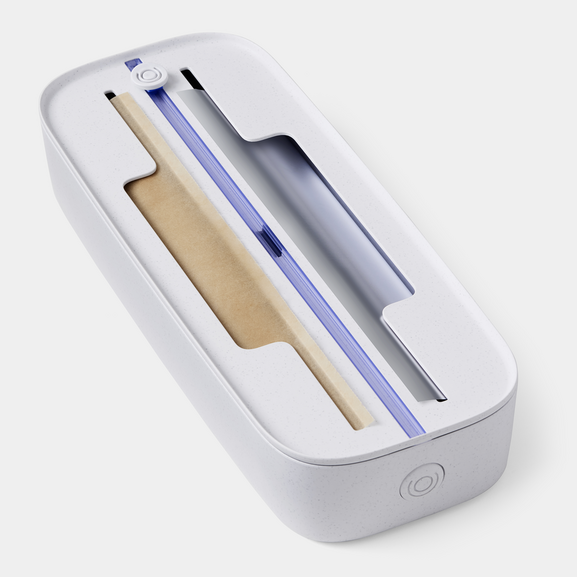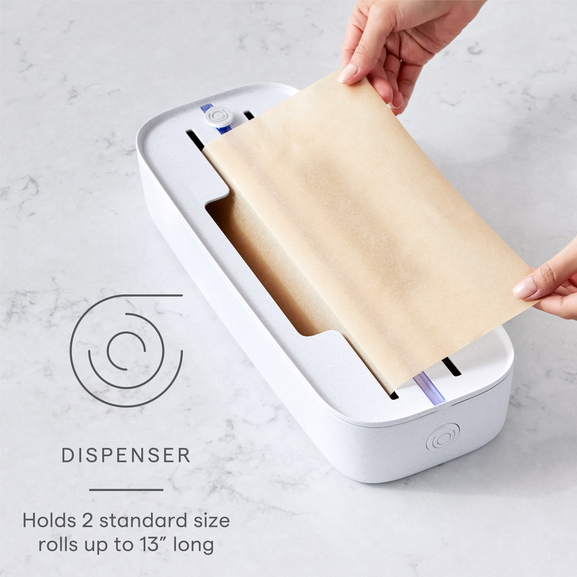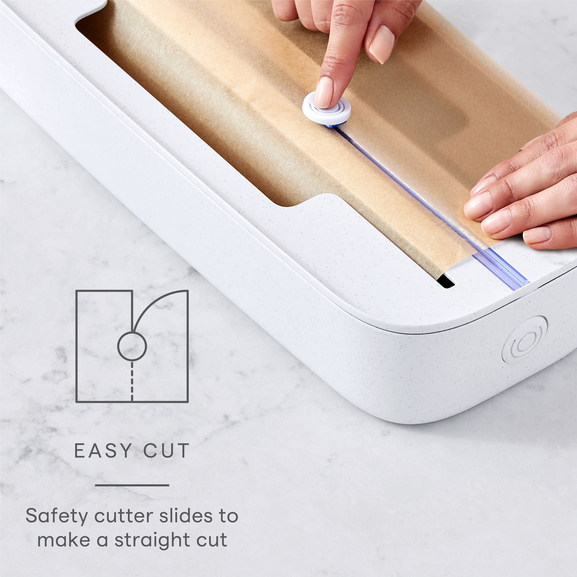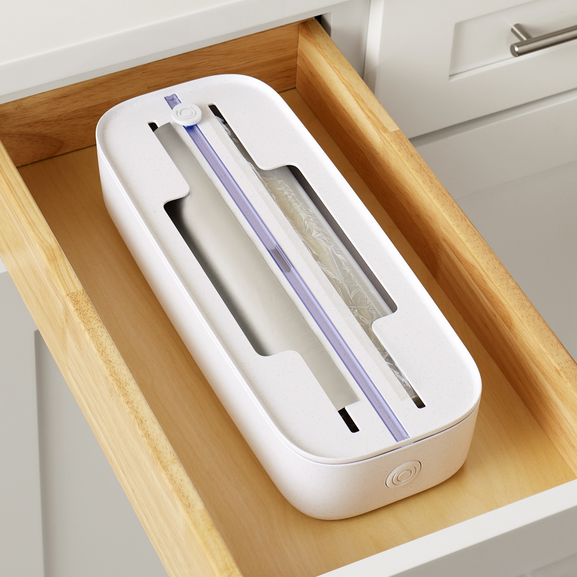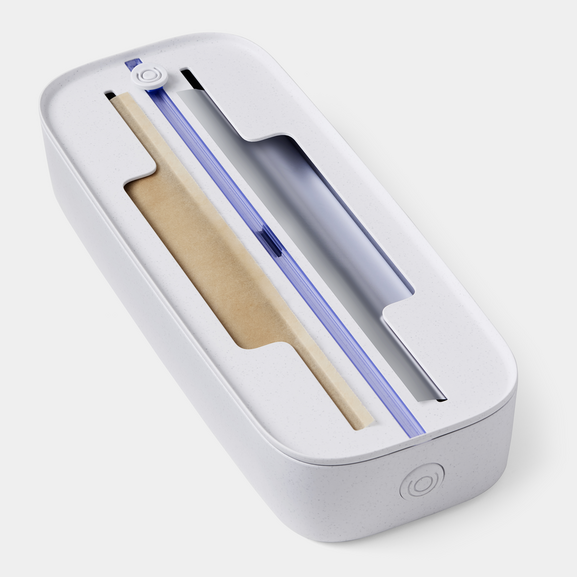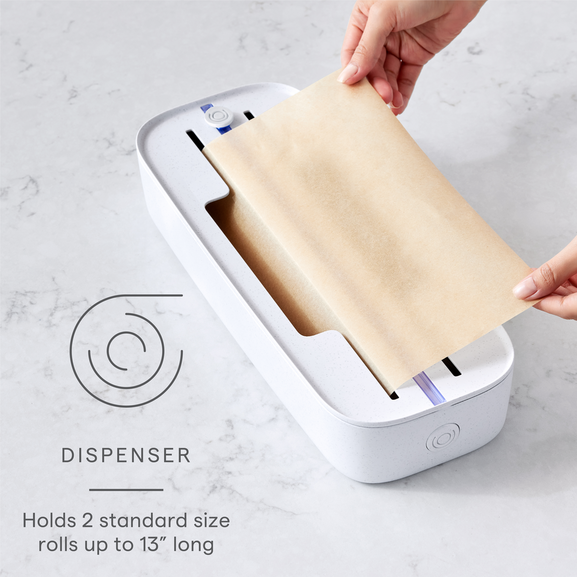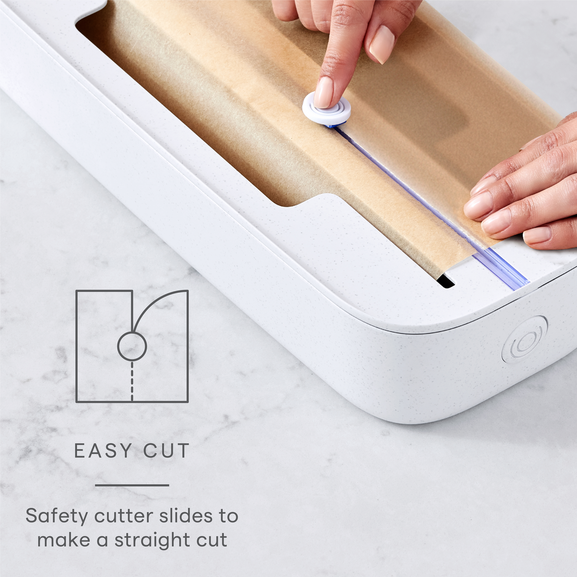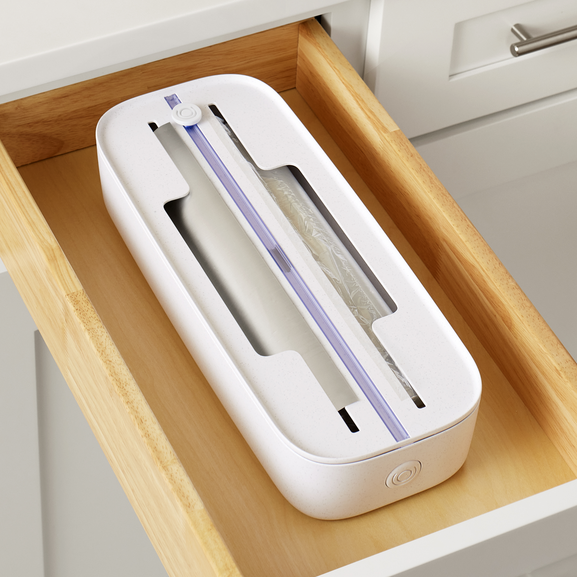 New
Award winner
On Sale
Sold Out
StoraRoll™ Food Wrap Dispenser
A foil and wrap organizer for drawers
Product Details
StoraRoll™ Food Wrap Dispenser puts an organized spin on your kitchen routine. Aluminum foil, plastic wrap, parchment and wax paper pull through slots to stretch across the cutting track. A safety blade glides back and forth for a clean cut every time. A removable lid makes reloading quick while non-slip feet hold the unit in place. When grabbing the wrap is a quick task, you'll do a happy dance.
Dispensing: Holds two standard 13" rolls of aluminum foil, plastic wrap, wax or parchment paper (Glad® Press'n Seal® will NOT fit)
Clean Cut, Every Time: Safety cutter glides on track for a smooth cut; non-slip feet hold the unit in place
Easy to Load: Top lid is removable for quick loading with wide slots for frustration-free dispensing
Fast Find: Includes 16 removable labels to customize your drawer organization
Made to Fit: Measures 15.3" D x 6.1" W x 2.8" H to fit standard drawers; Made from high-quality, recycled ABS plastic that's easy to clean
Instructions
To remove lid, press buttons on both sides and lift.
Place rolls in compartments with wrap feeding up and over the top of the roll.
Press lid down until the buttons click.
Pull wrap through slots and across the top surface.
Secure the wrap with fingers near the cutting blade. While holding wrap tight, slide the cutting blade across to cut. For best results, secure wrap on both sides of cutter before sliding the blade to cut.
Product Dimensions
We spend a lot of time thinking about our customers' needs so we can design organization products that won't disappoint. If an item purchased on our website doesn't work for you, for any reason, you can return it within 60 days of receipt. Simply reach out via email (support@youcopia.com) or phone (888-973-9288) to receive a return authorization (RA) number. If your product was purchased from another retailer, you will need to return the product to that same retailer.
Learn more
about our policy on returns and exchanges.
Cuts quick so you can wrap and roll