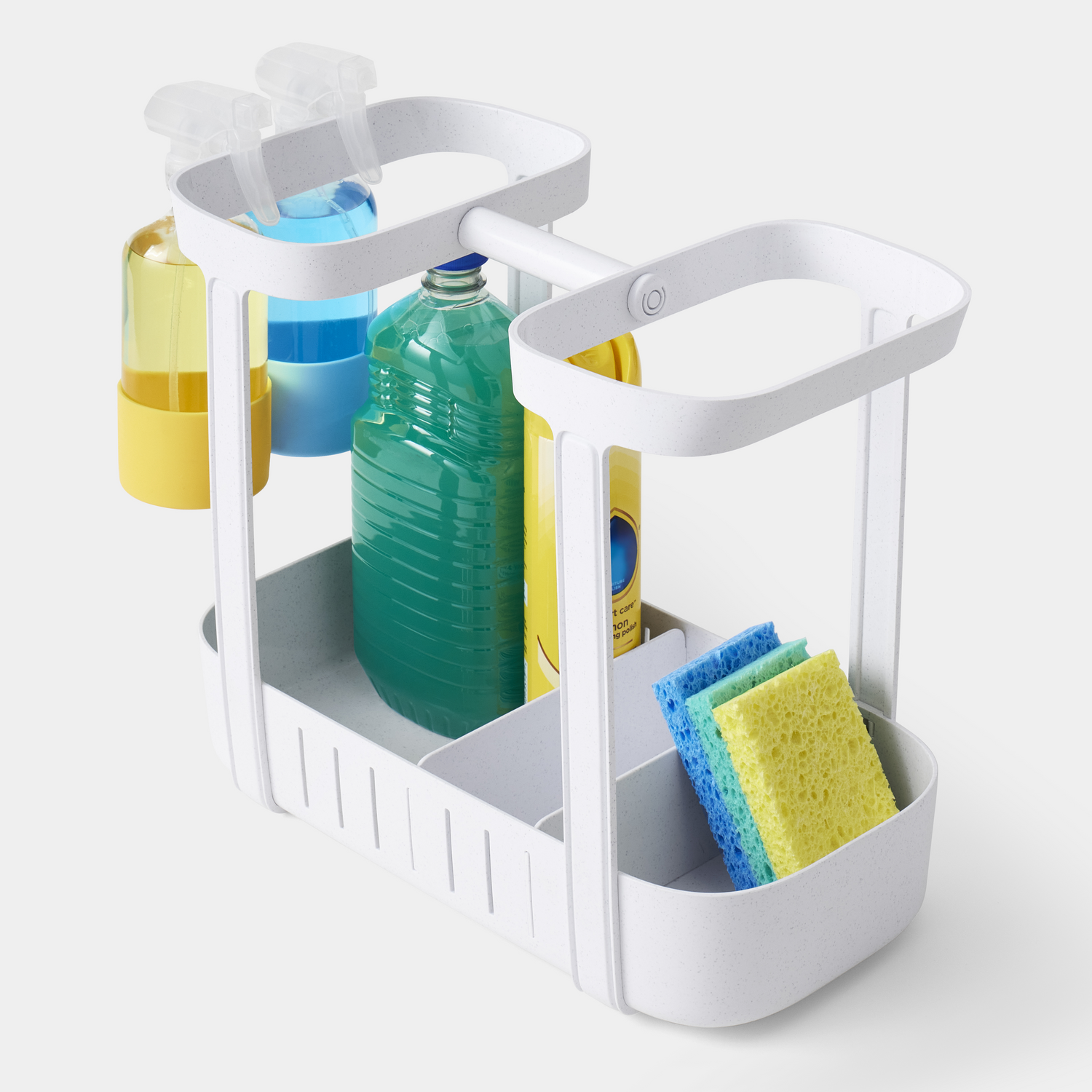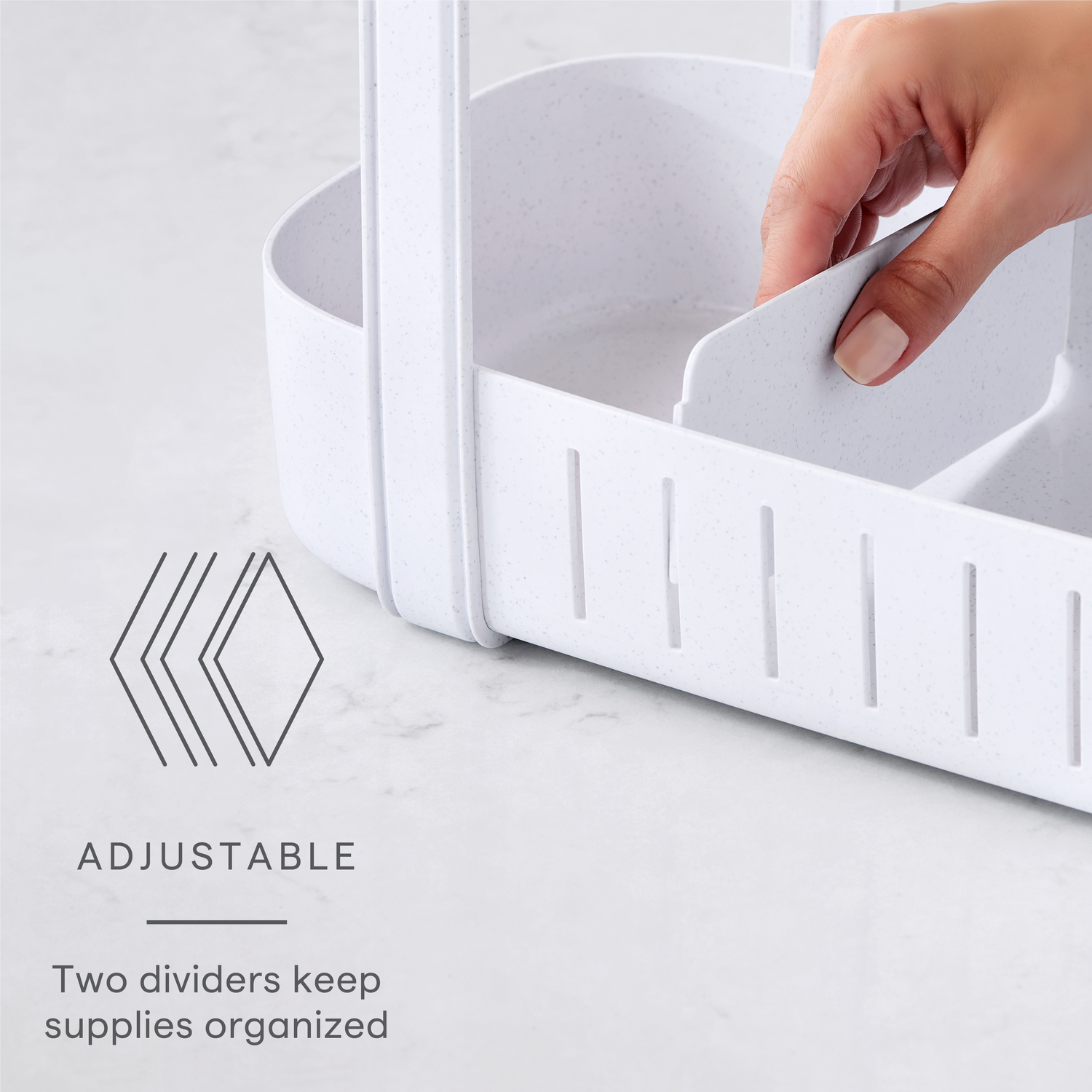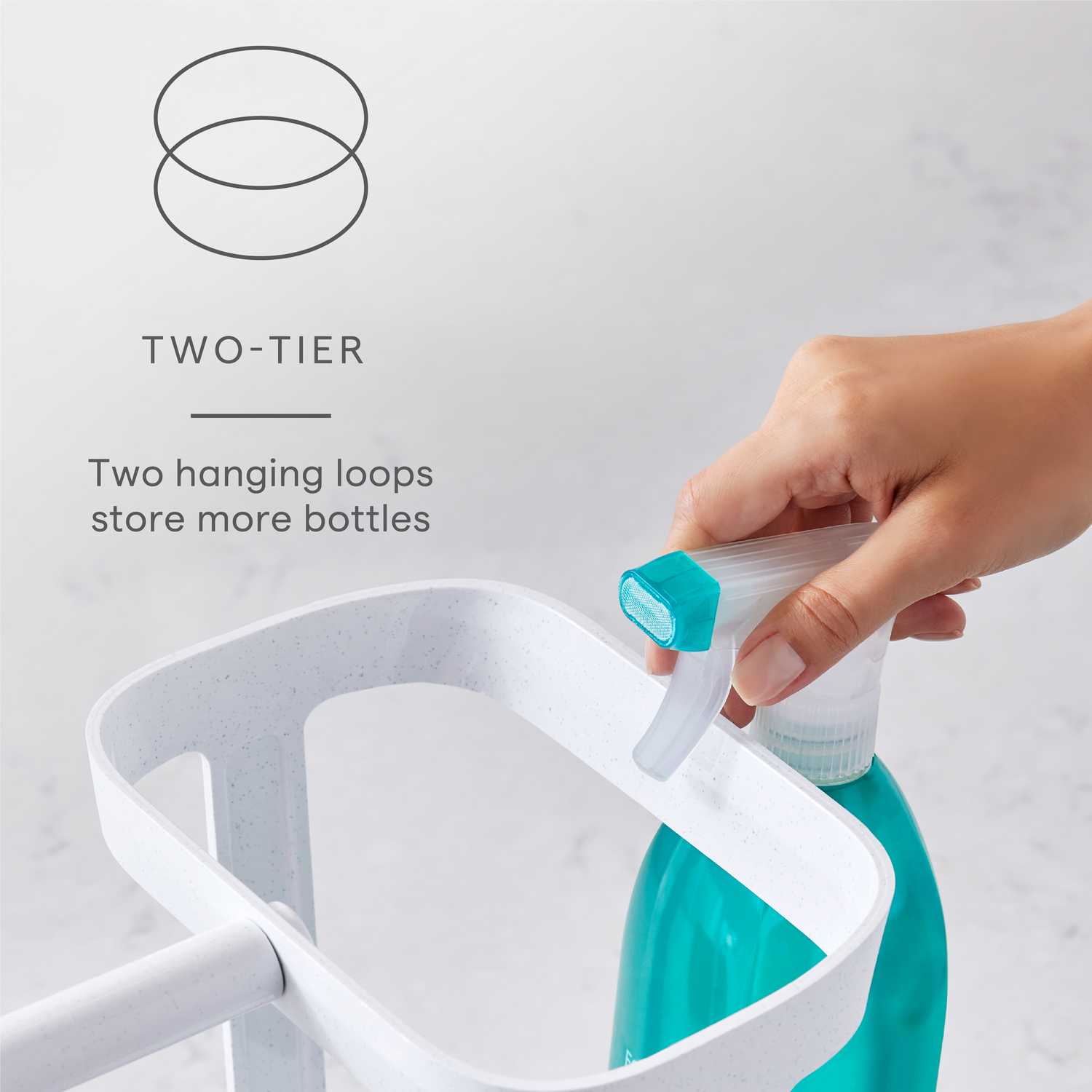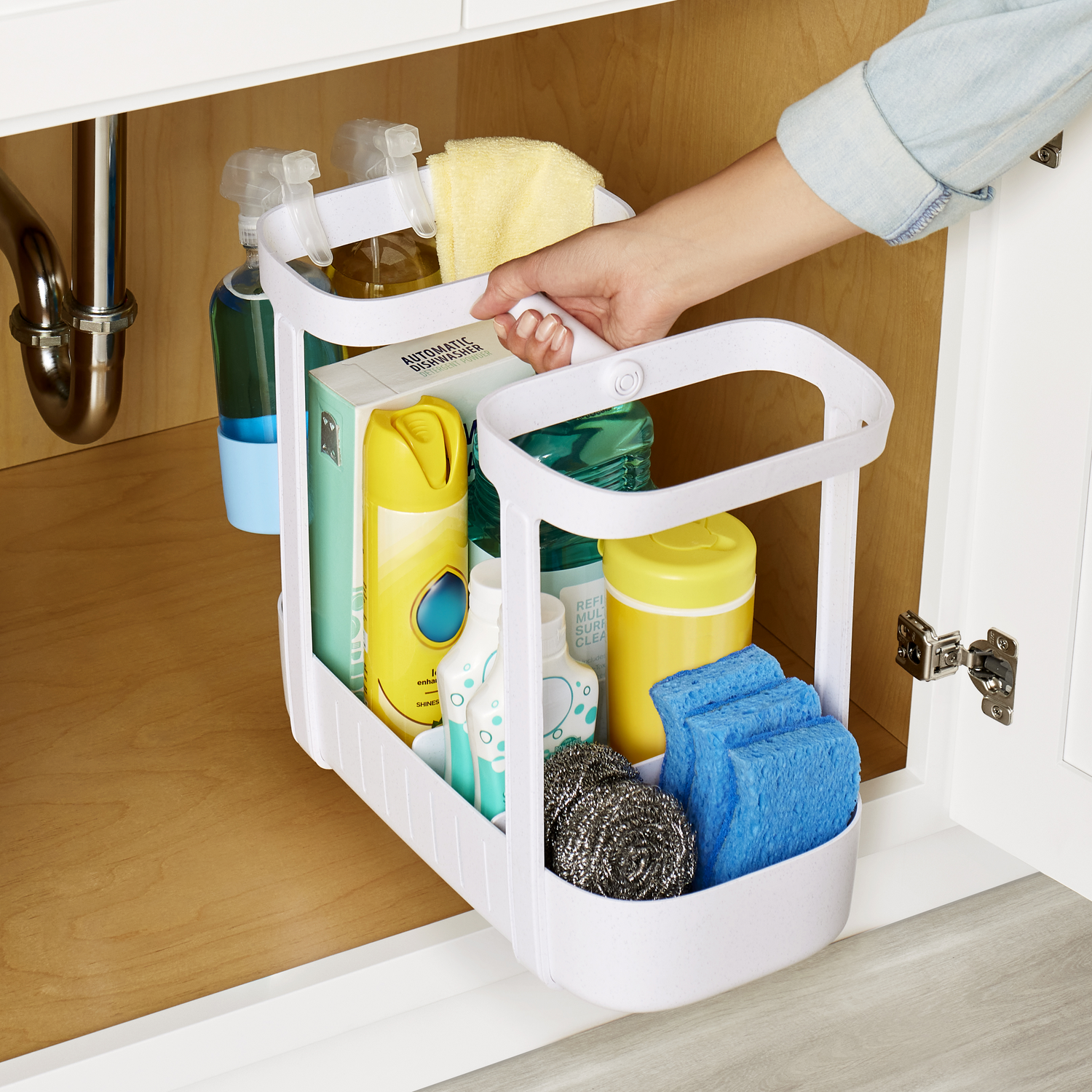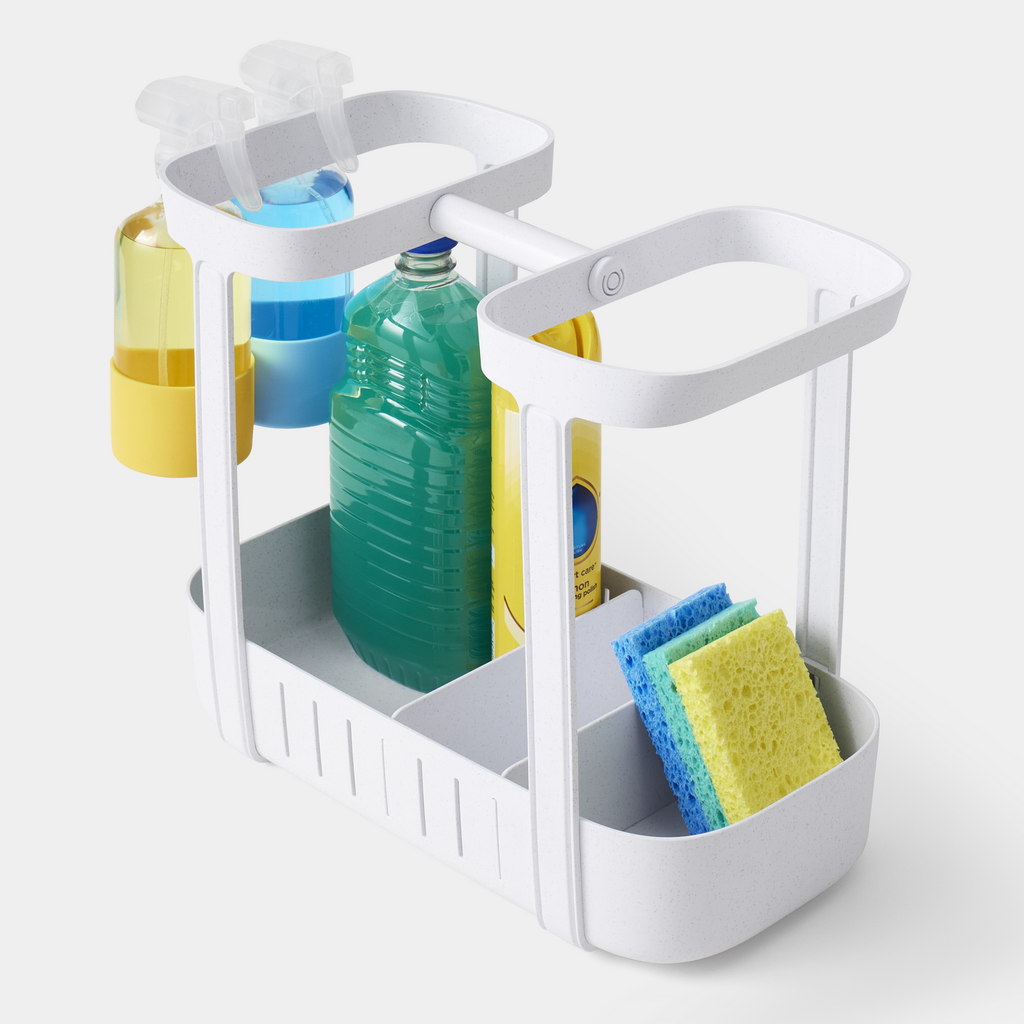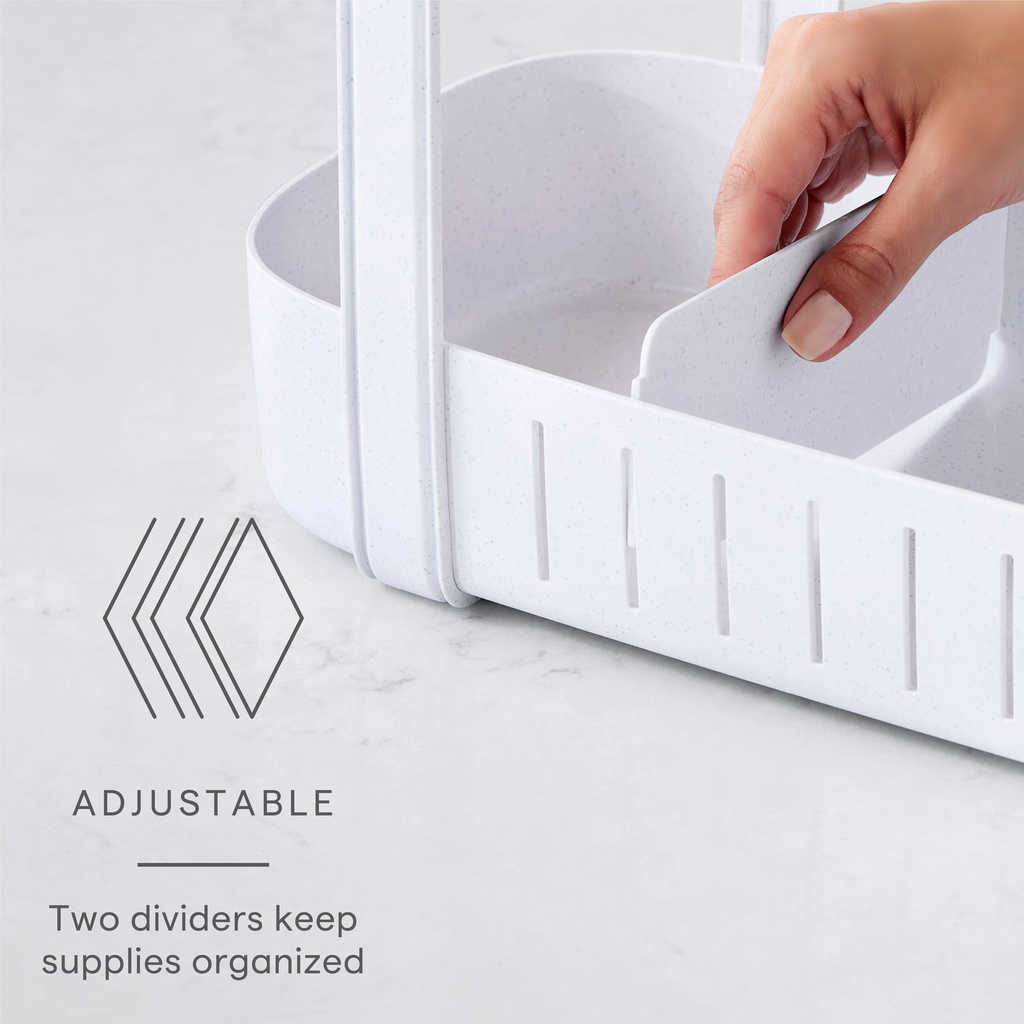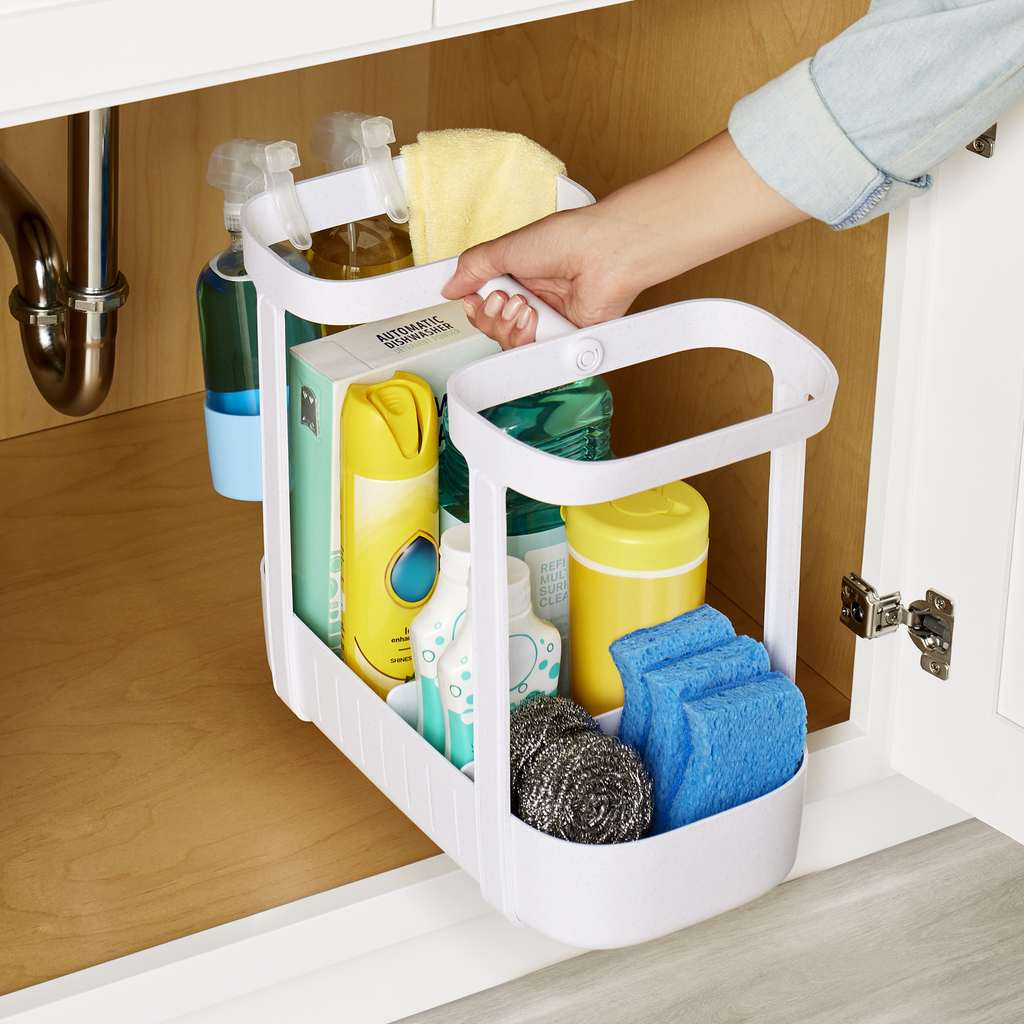 New
Award winner
On Sale
Sold Out
SinkSuite® Cleaning Caddy
A cleaning supplies organizer for under sink
Product Details
SinkSuite® Cleaning Caddy is the best accessory for a quick cleaning routine. The durable recycled plastic basket holds up to 20 pounds of cleaning supplies. A sturdy center handle helps you carry the caddy around the house so you always have everything you need. Hanging loops hold spray bottles, cleaning cloths and rubber gloves on an upper tier. Two adjustable dividers keep bottles upright and organized below. The Cleaning Caddy comes together quick with a snap set-up and no tools required. Forget the bucket! A slim, rectangular footprint is sure to maximize space under the sink. With a traveling caddy, your next clean is stylishly easy.
LARGE CAPACITY: Organizes cleaning bottles, cloths, brushes and sponges in a slim footprint
TWO TIERS HOLD MORE: Hanging loops hold extra spray bottles, rags, and rubber gloves
EASY TO CARRY: Sturdy center handle makes it easy to carry the caddy; Durable basket holds 20 lbs
FLEXIBLE STORAGE: Two dividers can be moved to create compartments and keep bottles uprigh
MADE TO FIT: Measures 15.0" D x 7.5" W x 12.3" H to fit standard lower cabinets; Made from high-quality, recycled plastic that's easy to clean
MULTI-USE: Great for corralling kitchen, bathroom, laundry, gardening, and car cleaning supplies
Instructions
Install handle in between hanging loops and secure with pins. Press until you hear a click. Please note this is a one-time lock and cannot be undone.
Flip the hanging loops so the handle is on top. Position basket between vertical supports.
Align holes on backet with clips on vertical supports. Push together until you hear a click.
If cleaning is necessary, simply hand wash and dry. We do not recommend putting the SinkSuite® Cleaning Caddy in the dishwasher.
Product Dimensions
We spend a lot of time thinking about our customers' needs so we can design organization products that won't disappoint. If an item purchased on our website doesn't work for you, for any reason, you can return it within 60 days of receipt. Simply reach out via email (support@youcopia.com) or phone (888-973-9288) to receive a return authorization (RA) number. If your product was purchased from another retailer, you will need to return the product to that same retailer.
Learn more
about our policy on returns and exchanges.
A cute carry-all for cleaning day