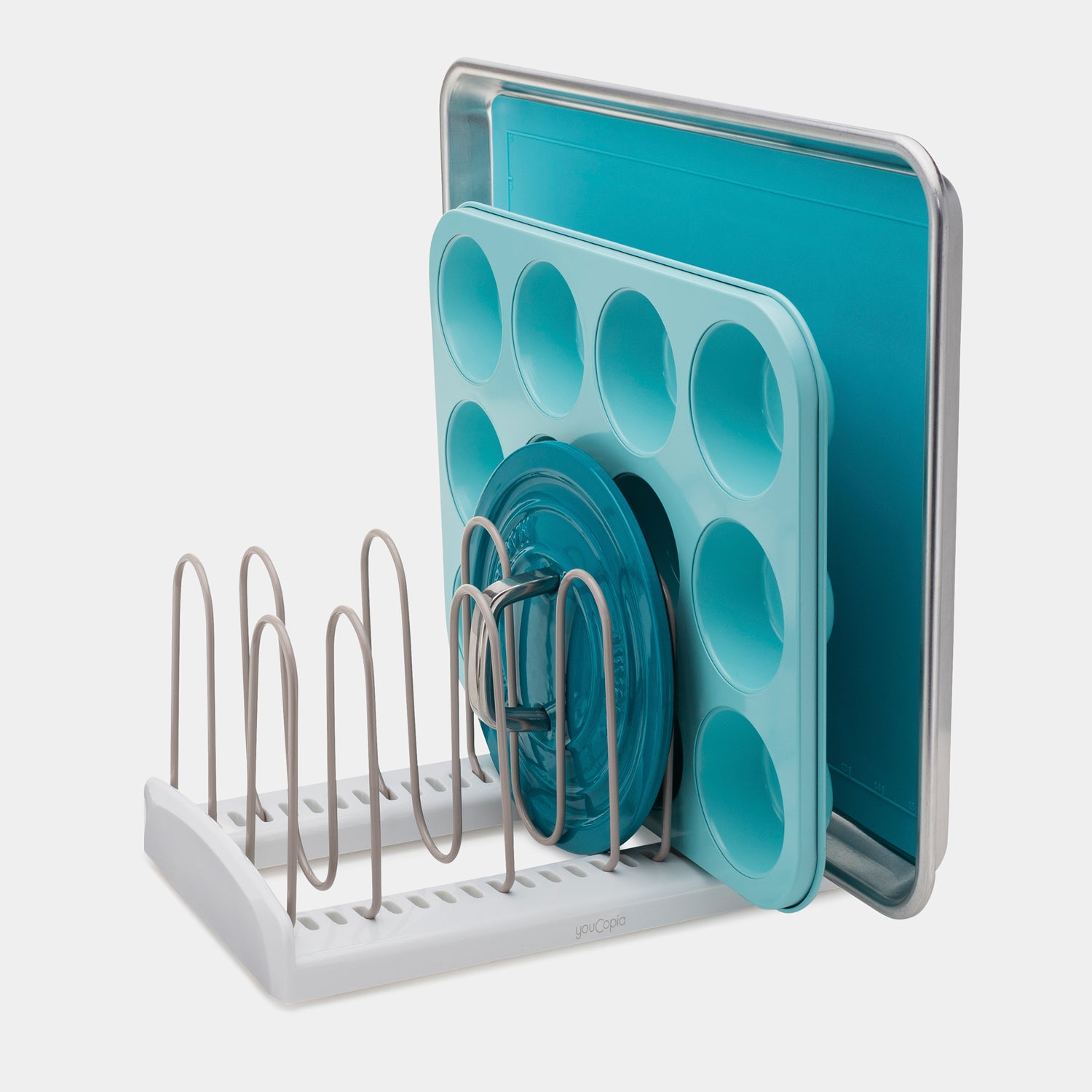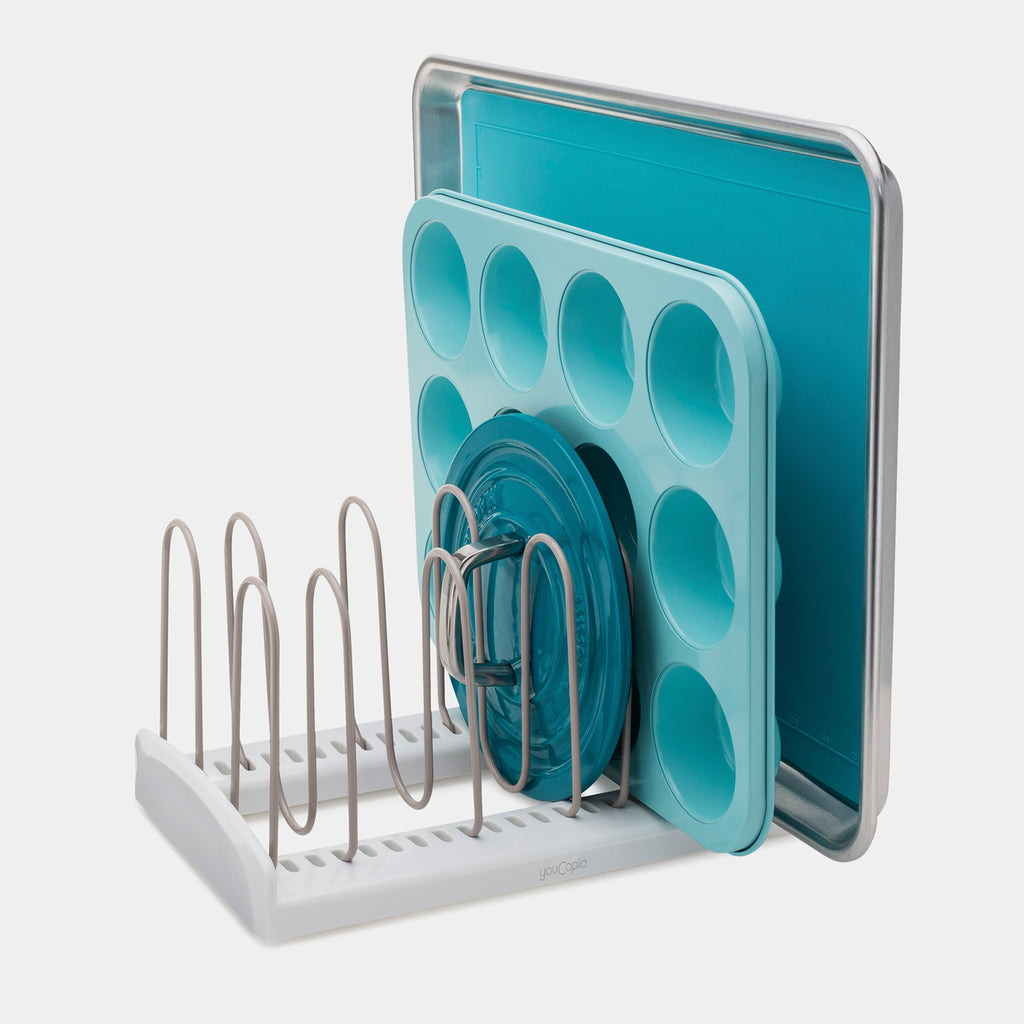 New
Award winner
On Sale
Sold Out
StoreMore® Adjustable Pan and Lid Rack
A non-slip cabinet organizer for your bakeware, cutting boards, pans and lids
Product Details
The StoreMore Pan & Lid Rack keeps cabinet items upright and visible, so you don't have to dig through stacks of stuff. Adjustable dividers are tall enough for big sheet pans and platters, but fit little lids too. A sturdy organizer will help you tackle any cooking challenge.
Includes 7 adjustable dividers to bakeware, cutting boards, pans and lids
Coated steel wires will not pop-out or scratch
Sturdy base prevents round lids/pans from rolling
Non-slip feet keep rack in place
One minute set-up, no tools required
Instructions
Place the base on a flat surface.
Insert one end of a wire divider into an open slot on the base. Squeeze the other end of the divider into the open slot on the opposite side of the base. Release to lock in place.
Repeat with remaining dividers, positioning as necessary to properly fit your items. We recommend fitting the dividers as close as possible to keep everything upright and easy to remove.
Product Dimensions
We spend a lot of time thinking about our customers' needs so we can design organization products that won't disappoint. If an item purchased on our website doesn't work for you, for any reason, you can return it within 60 days of receipt. Simply reach out via email (support@youcopia.com) or phone (888-973-9288) to receive a return authorization (RA) number. If your product was purchased from another retailer, you will need to return the product to that same retailer.
Learn more
about our policy on returns and exchanges.
Holds cooking essentials in place while saving space