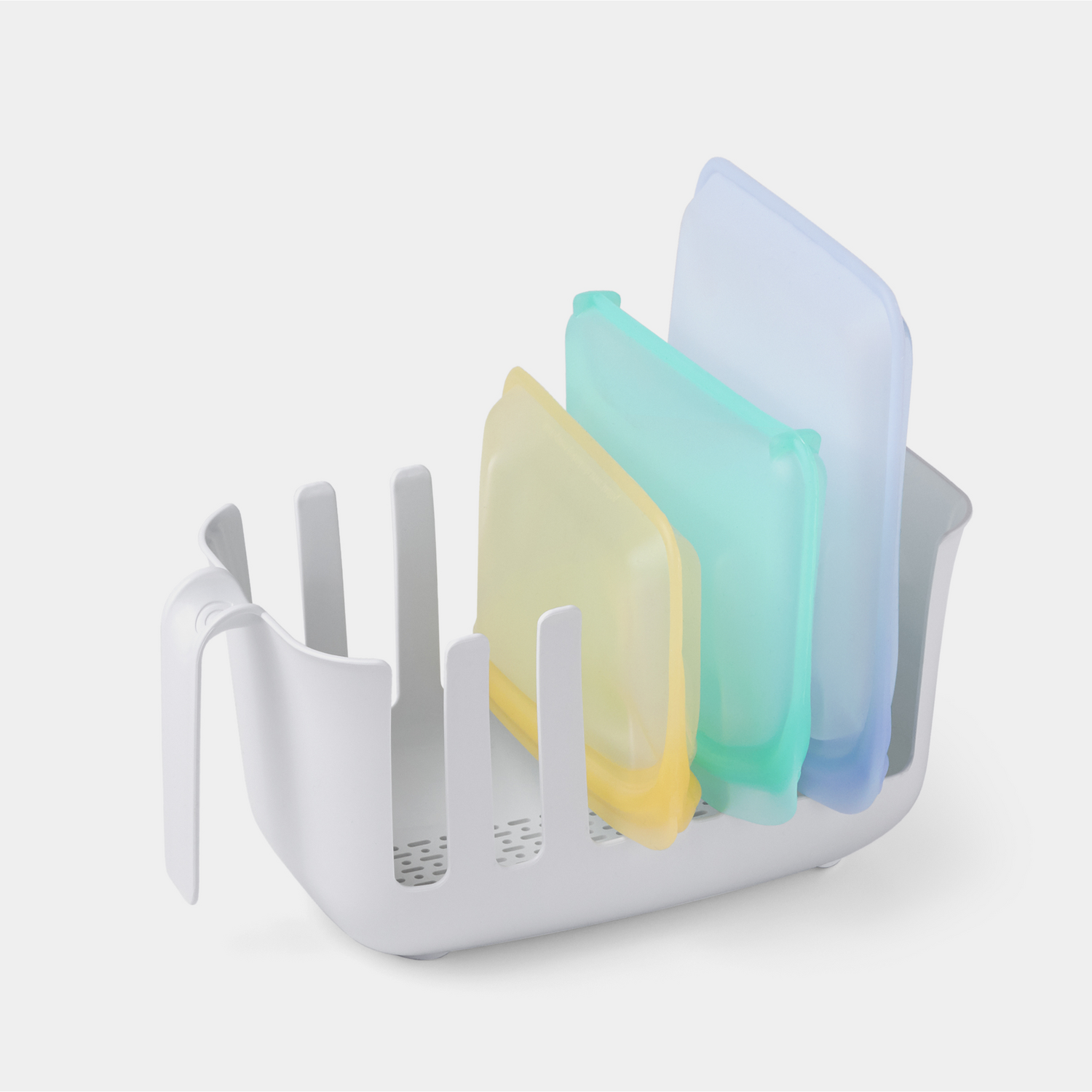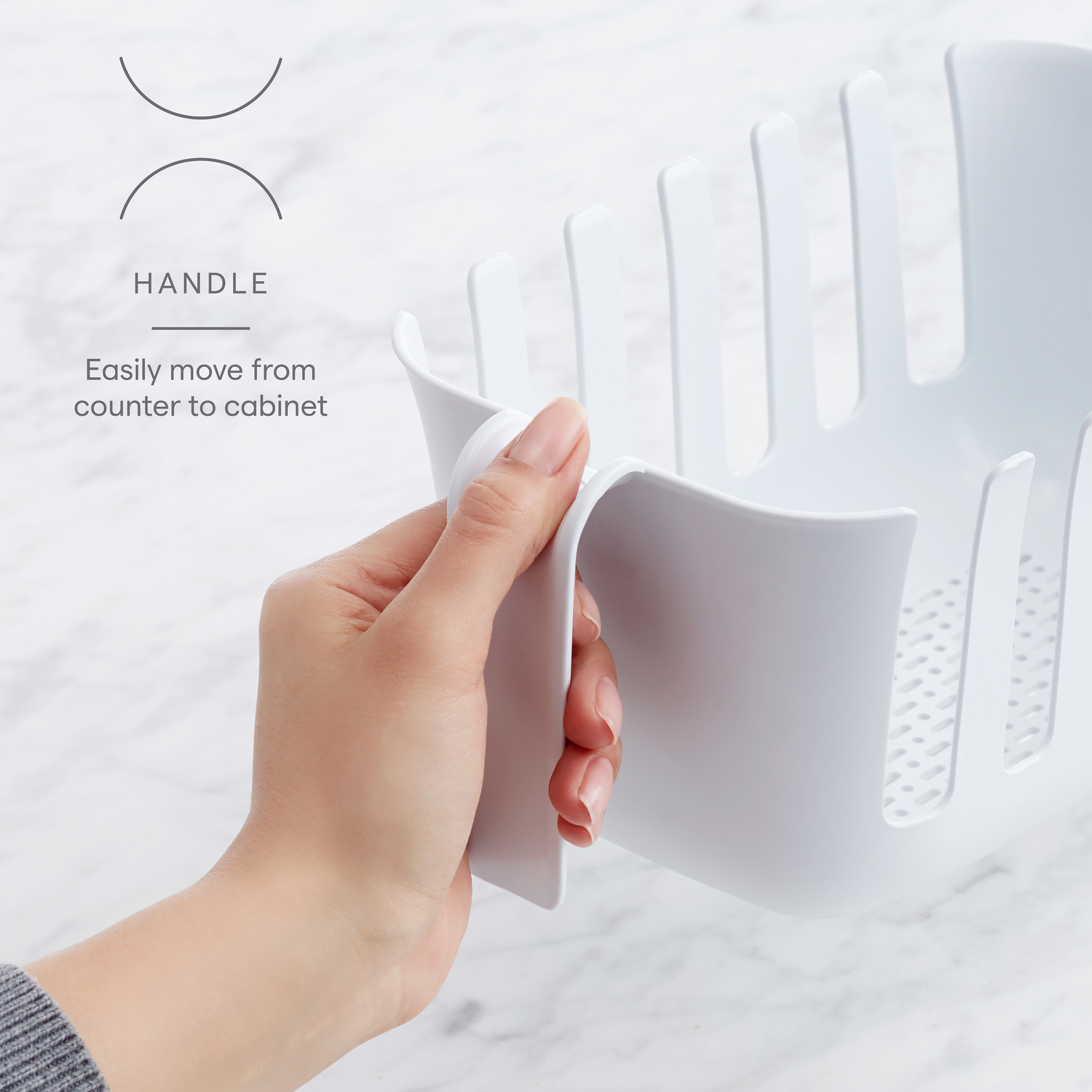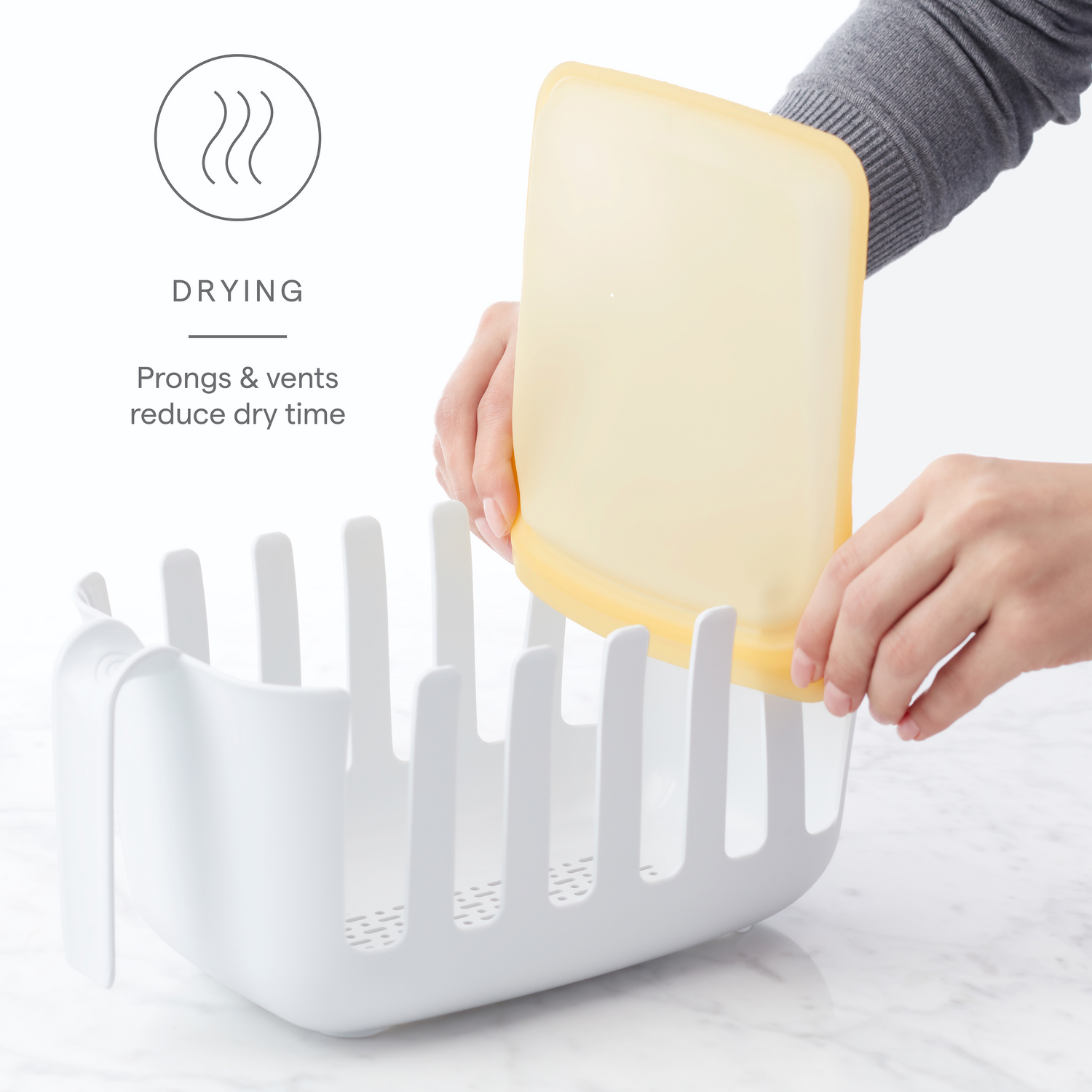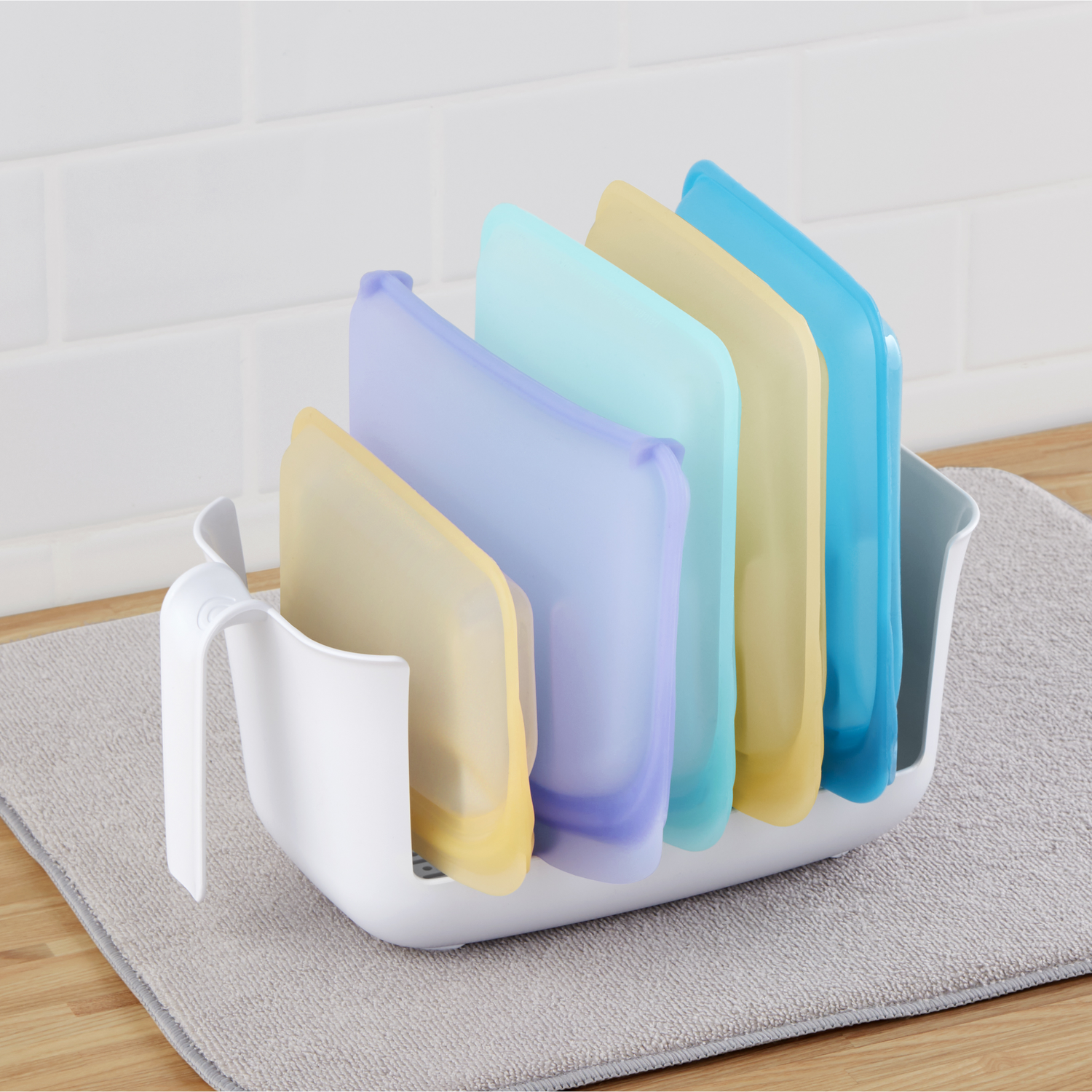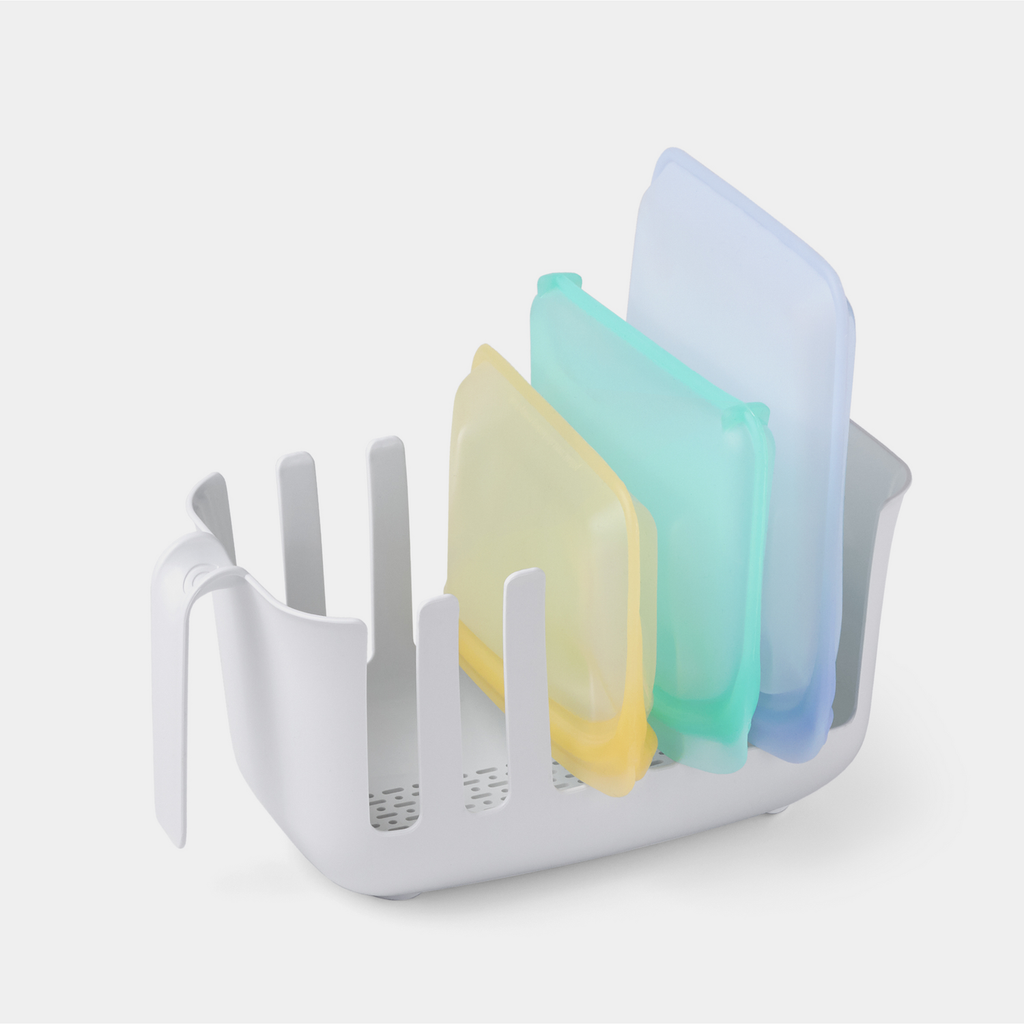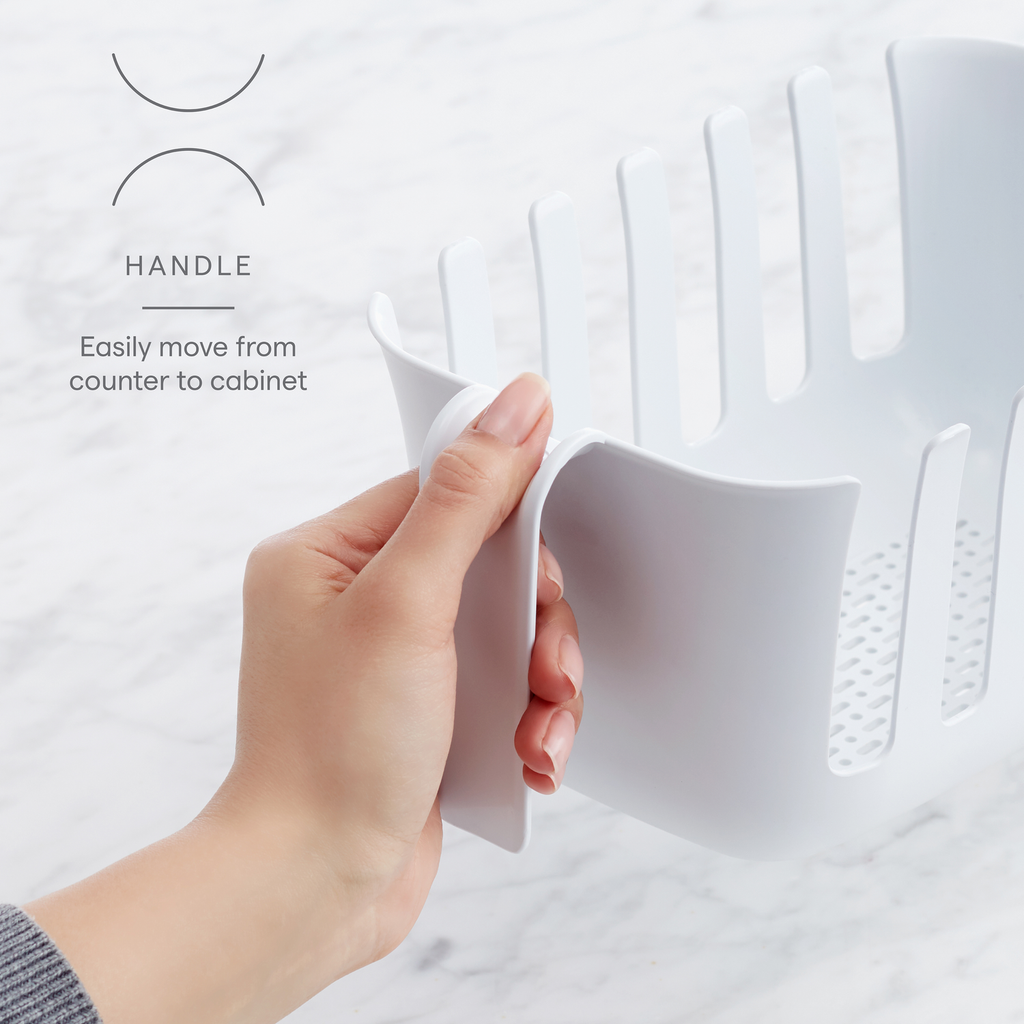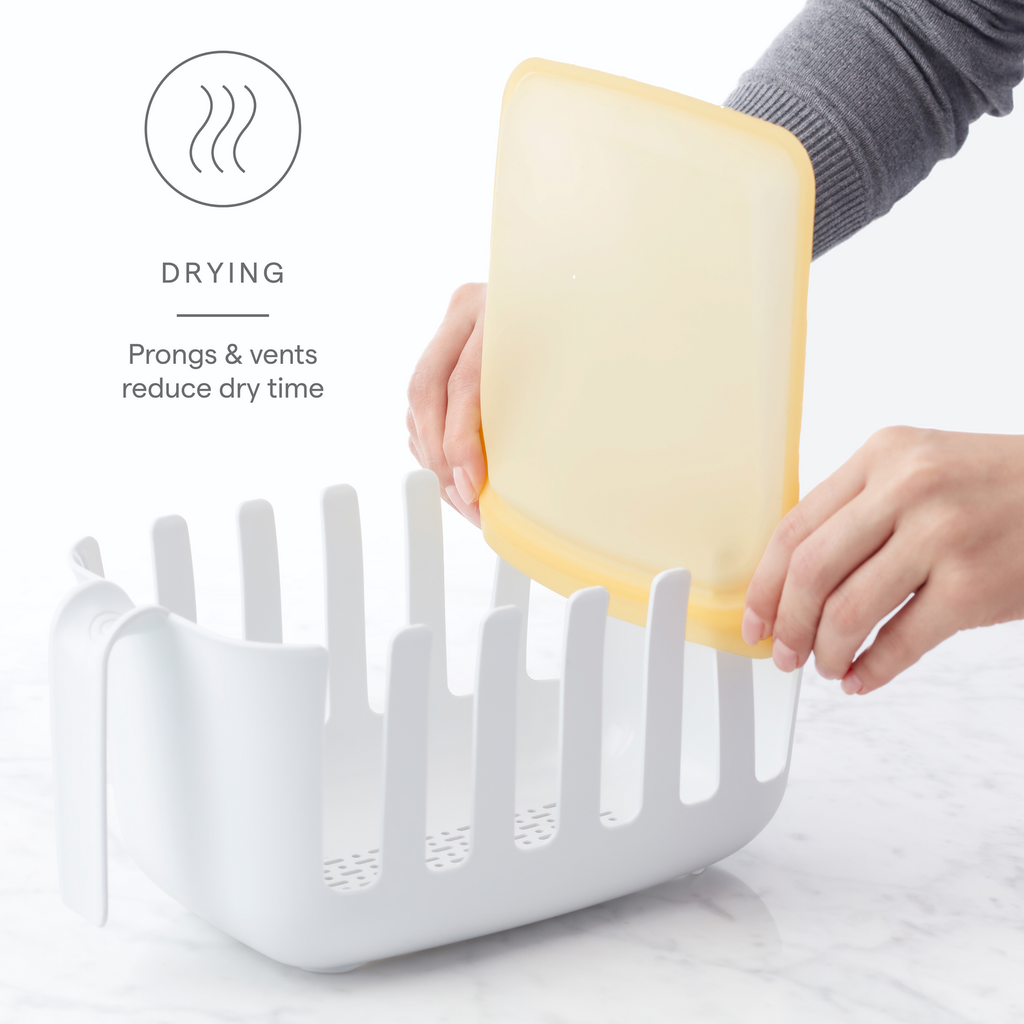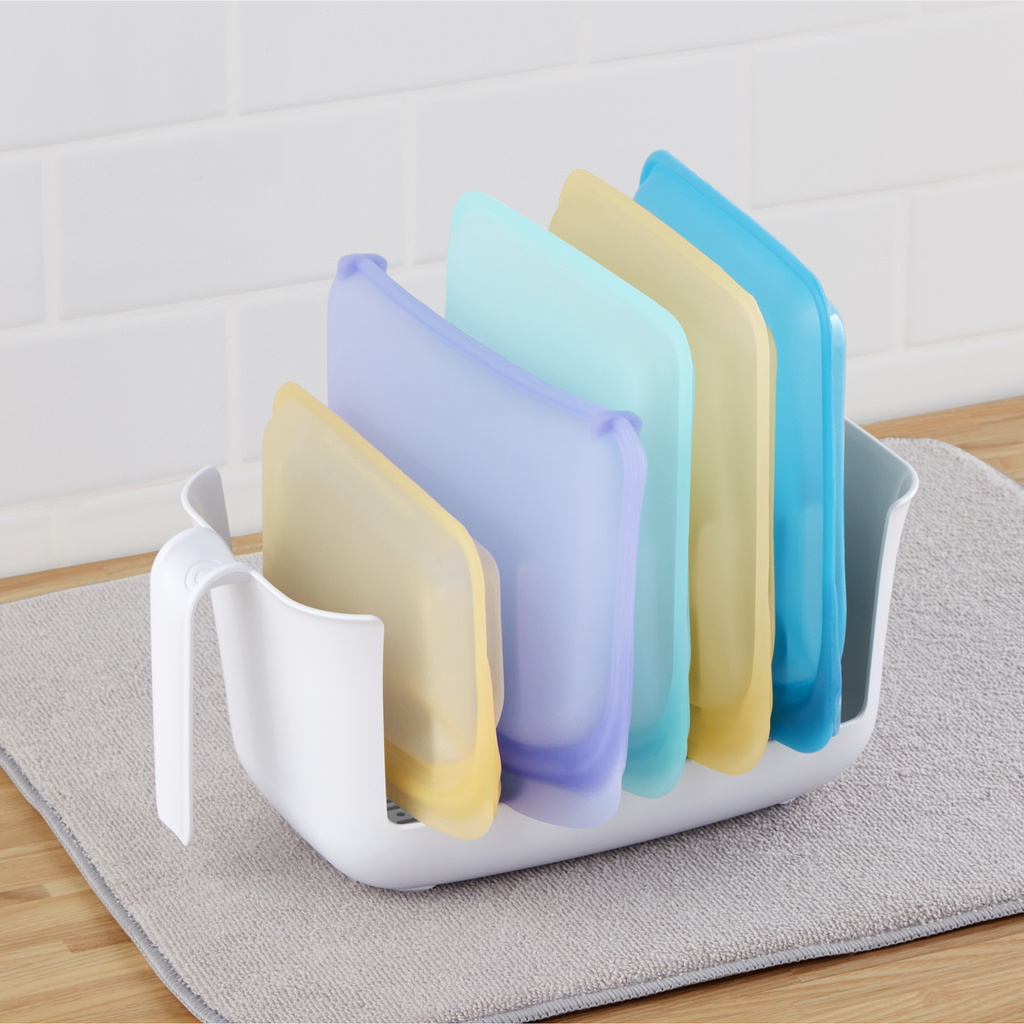 New
Award winner
On Sale
Sold Out
Dry+Store™ Bag Drying Rack
A drying and storage rack for reusable bags
Product Details
Dry+Store Bag Drying Rack provides a simple solution for drying and storing reusable food bags and plastic baggies. The drying rack is designed with wide prongs that keep any size food bags open to quickly air-dry inside and out. To use, simply place washed silicone bags over the prongs so bags stay open to air-dry. When bags are dry, just toss them inside the bin and store the rack in the cabinet. This kitchen organizer is an easy, eco-friendly win. With the right drying rack, you can use (and reuse) your food storage bags!
DRIES IN NO TIME: Wide prongs hold bags open to air-dry while a vented bottom improves airflow for faster drying time

EASY TO CARRY: Sturdy handle makes it easy for you to carry bags from drying area to the cabinet for storage

BAG STORAGE: Drying rack stores up to 10 reusable bags when not in use for drying

DURABLE: Made from high-quality, BPA-free plastic that's easy to clean

MADE TO FIT: Measures 10.6" D x 6.2" W x 5.2" H​ to fit in standard cabinets
Instructions
Wash reusable bags according to directions from the manufacturer.
Place the opening of wet bags over prongs so the bags stay open. Prongs will flex inward to accommodate small bags.
Allow bags to fully air-dry inside and out.
If cleaning is necessary, please hand wash. We do not recommend putting the Dry+Store in the dishwasher.
Product Dimensions
We spend a lot of time thinking about our customers' needs so we can design organization products that won't disappoint. If an item purchased on our website doesn't work for you, for any reason, you can return it within 60 days of receipt. Simply reach out via email (support@youcopia.com) or phone (888-973-9288) to receive a return authorization (RA) number. If your product was purchased from another retailer, you will need to return the product to that same retailer.
Learn more
about our policy on returns and exchanges.
Makes reusable totally doable