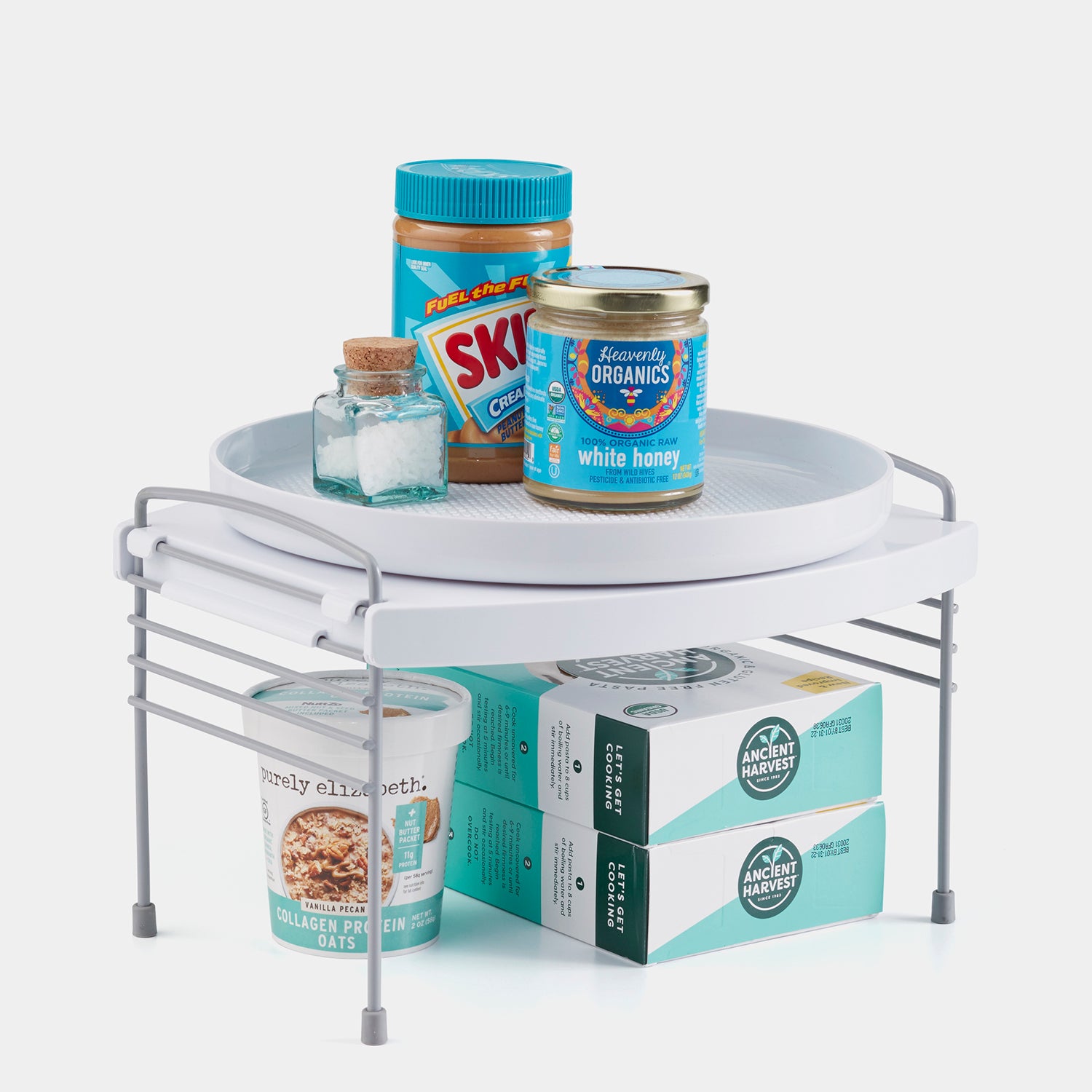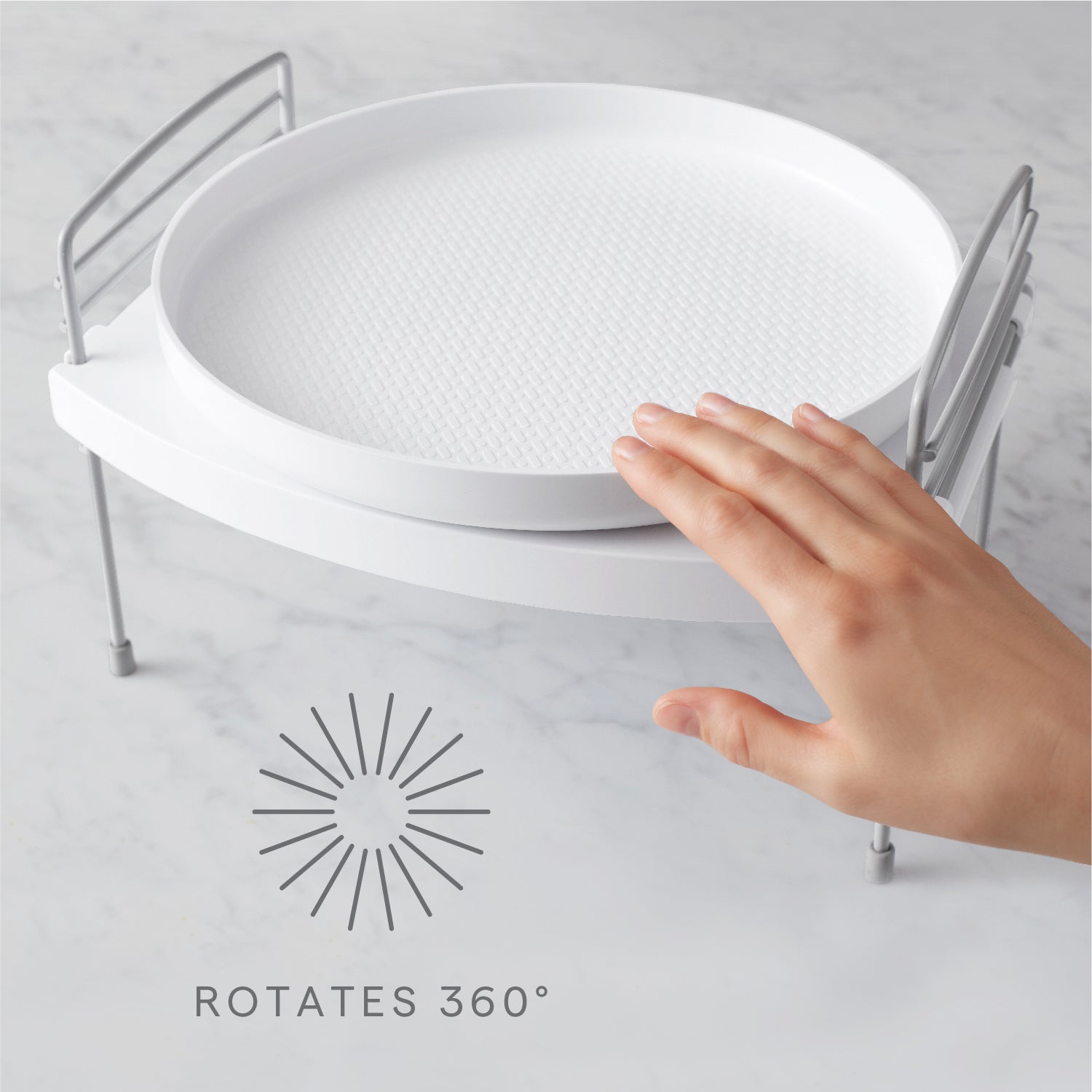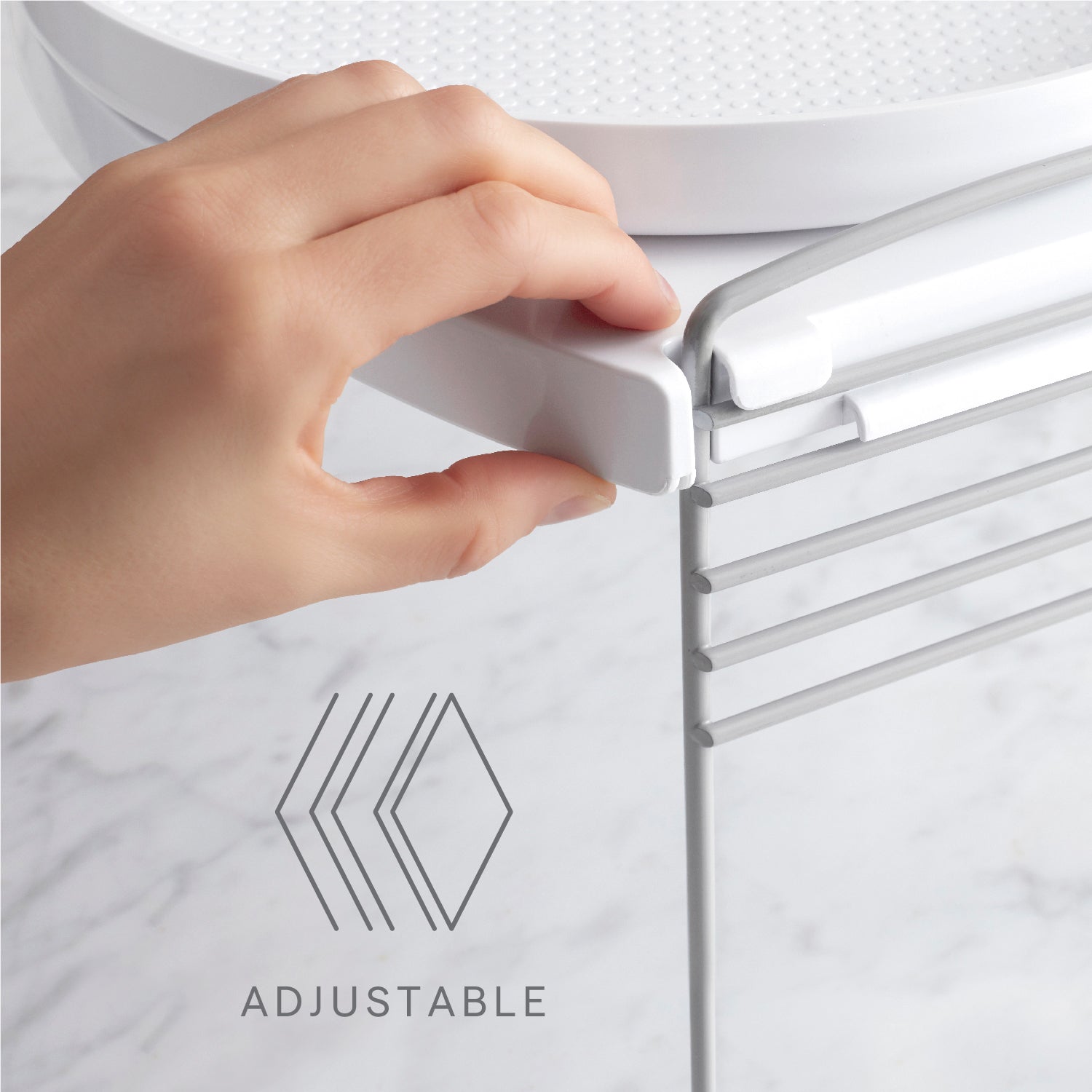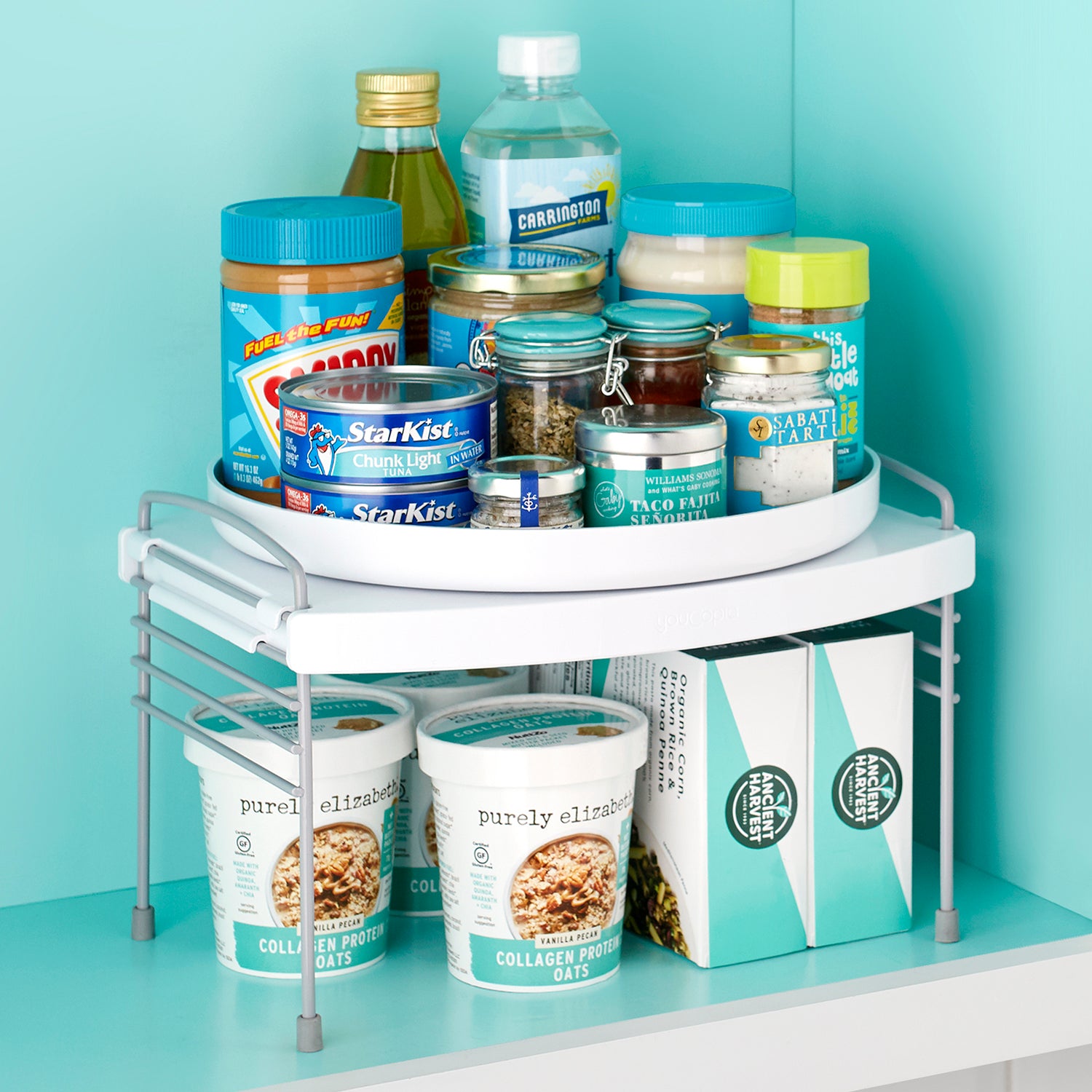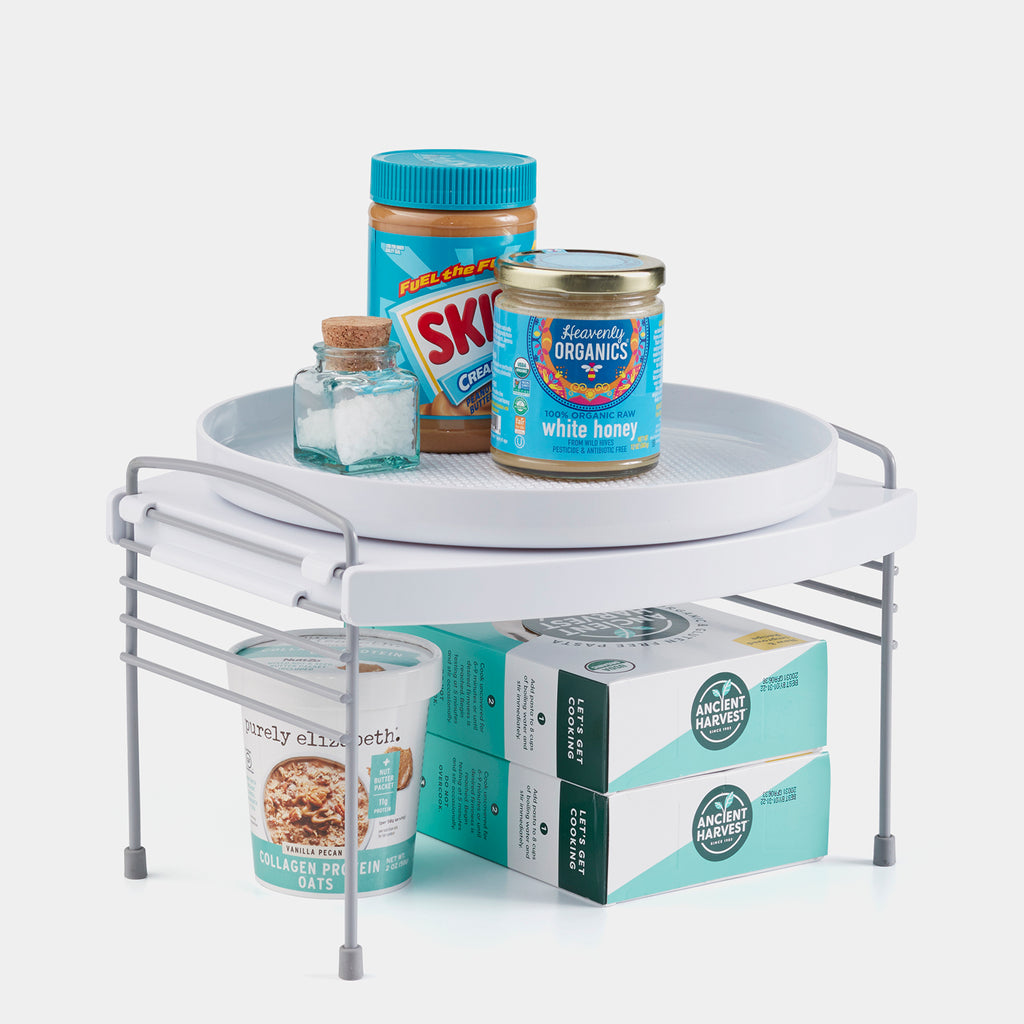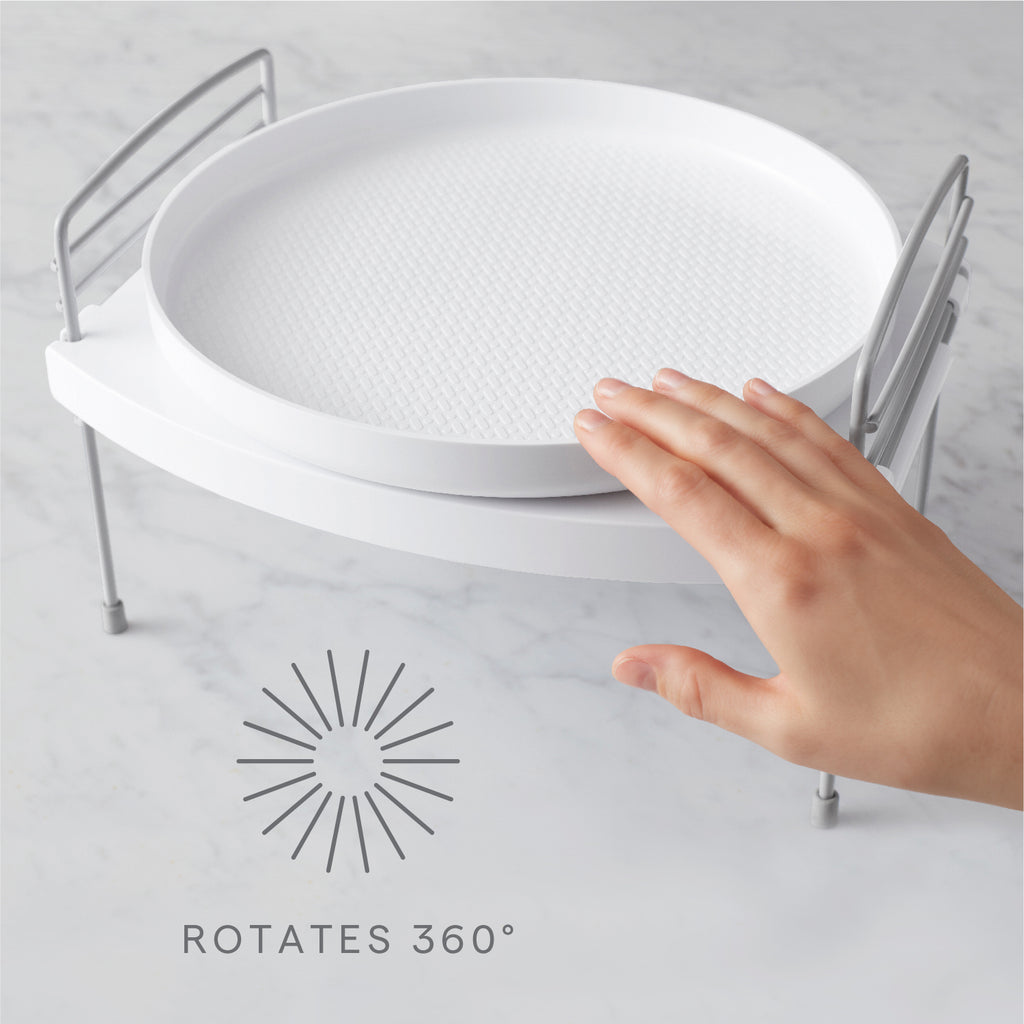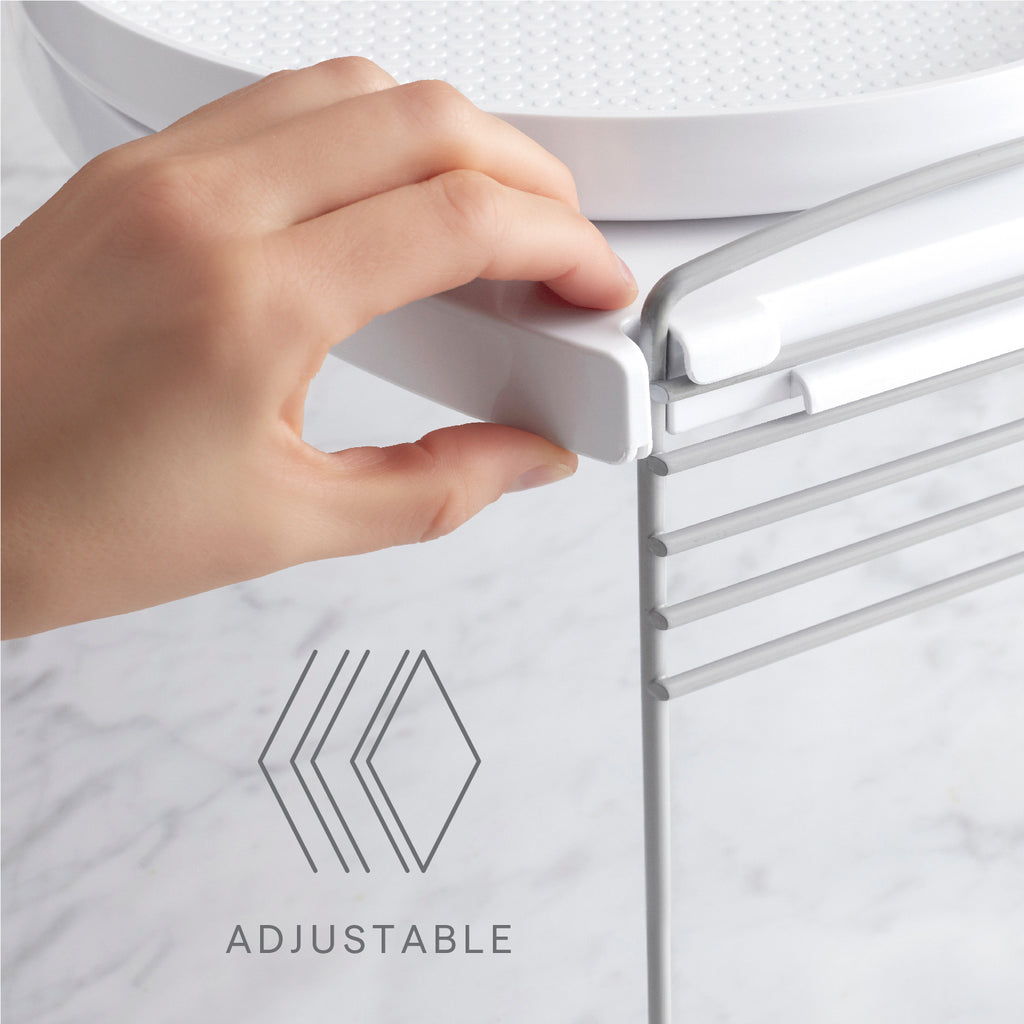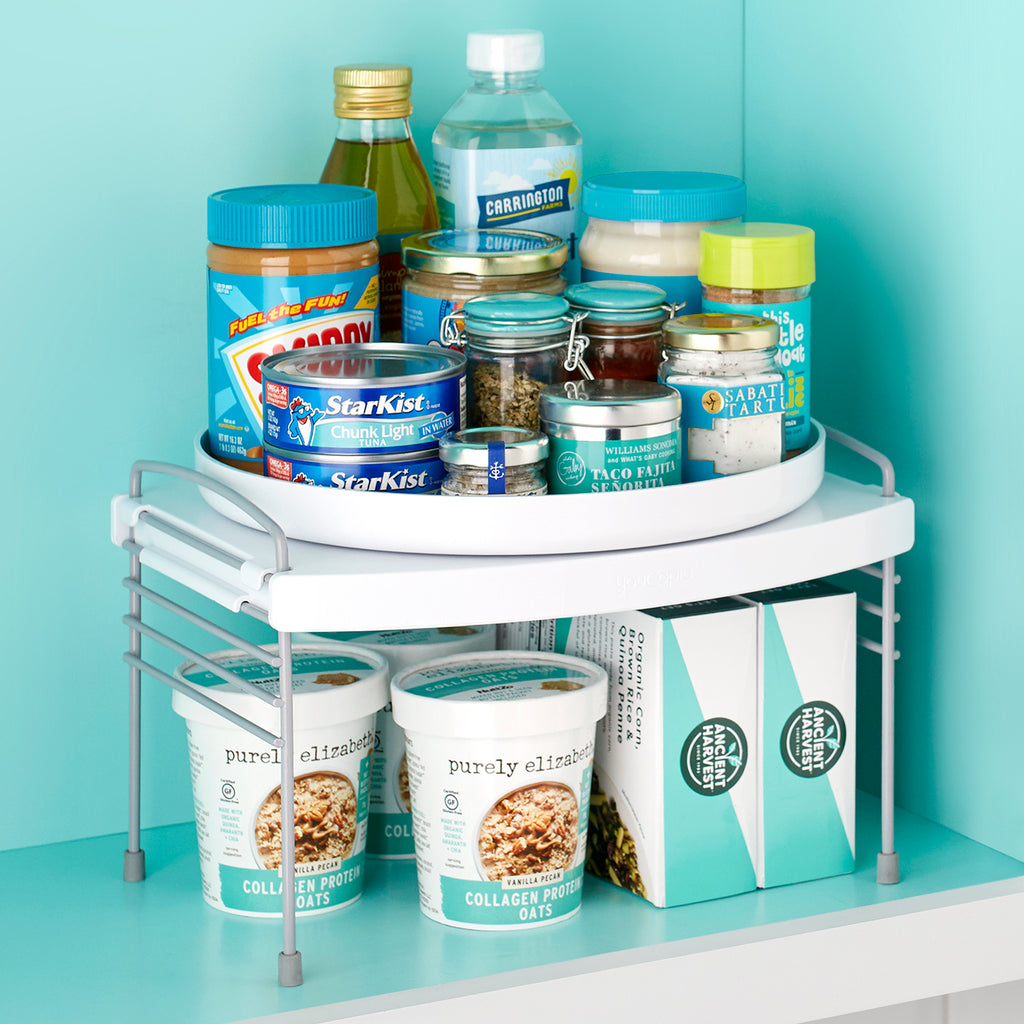 New
Award winner
On Sale
Sold Out
UpSpace™ Turntable Shelf
An adjustable rotating shelf for cabinets and pantries
Product Details
UpSpace Turntable Shelf is the friend who does it all. An adjustable shelf maximizes vertical space, so everything is sure to fit. The 11" turntable rotates items forward for an easy reach. Steel wires and non-slip feet provide sturdy support. With an extra layer of spinning storage, your cabinets will be looking up.
Adjustable height (3.7"-5.7" clearance) fits items and maximizes vertical space
Turntable rotates smoothly on stainless steel ball bearings
Sturdy steel wire legs support up to 25 lbs.
Soft, non-slip feet hold shelf in place
One-minute snap set-up, no tools required
Instructions
Remove the wire legs from box.
Hold the shelf so it's perpendicular to the wire legs. Make sure the horizontal wires are facing OUT.
Choose a shelf height and place shelf hooks over the horizontal wires. Press down firmly to snap in place.
Repeat on other side of shelf with second wire leg (at same height).
Product Dimensions
We spend a lot of time thinking about our customers' needs so we can design organization products that won't disappoint. If an item purchased on our website doesn't work for you, for any reason, you can return it within 60 days of receipt. Simply reach out via email (support@youcopia.com) or phone (888-973-9288) to receive a return authorization (RA) number. If your product was purchased from another retailer, you will need to return the product to that same retailer.
Learn more
about our policy on returns and exchanges.